Us Weekly: Lori Loughlin Was in Isolation for Two Weeks before Coming Out of Jail
Lori Loughlin started the week off on a high note when she got released from prison after serving most of her two-month sentence. The star also allegedly spent part of her prison time in isolation.
"Full House's" Lori Loughlin, 56, was released from the Federal Correction Institution in Dublin, California, early on December 28, 2020. She didn't serve the full two-month sentence as she was released three days before.
According to "Us Weekly" source, the star spent part of her sentence in isolation before being released. The actress had to be in isolation for the last two weeks of her prison sentence.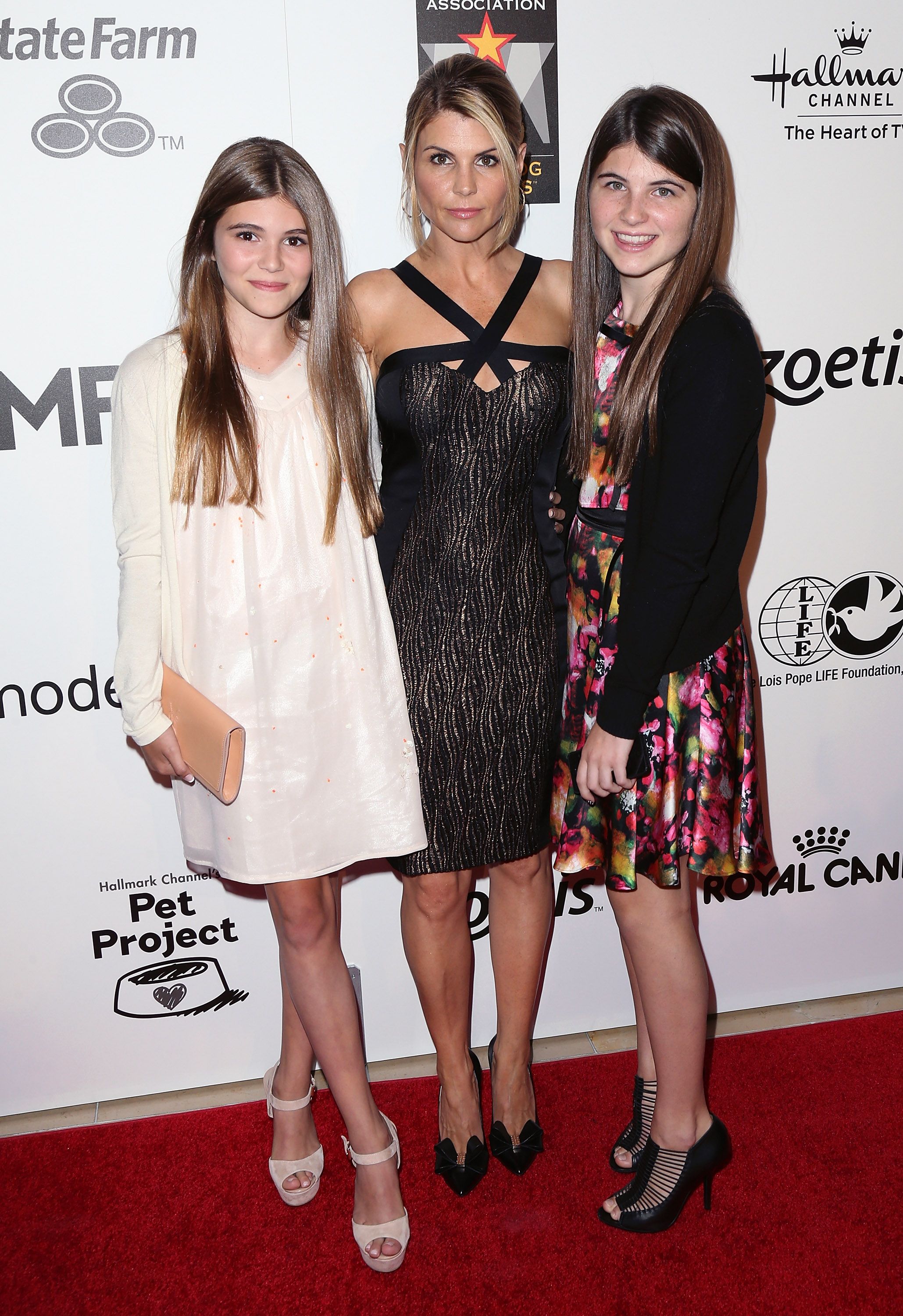 The insider claimed that the prison time was very tough for Loughlin but she was grateful to be able to put it behind her. The source explained why the star had gone into isolation, stating:
"There was a COVID outbreak in the prison, so it was a precaution and not a punishment."
The informant also gave some insight into how the actress left the prison. Her daughters, Isabella, 22, and Olivia Giannulli, 21, allegedly fetched her in style by coming through in a private jet.
The star was in prison after being implicated in March 2019's college admissions scandal. In August 2020, she pleaded guilty to fraud charges in relation to the scandal and now she has other stipulations to fill.
Lori Loughlin Released from Prison After Serving Almost 2 Months https://t.co/OAKv4CmlqI

— TMZ (@TMZ) December 29, 2020
Loughlin was charged with a $150,000 fine and will be on a 2-year supervised release. She's also going to serve a hundred hours of community service as part of her court sentence.
Before she went to prison on October 30, 2020, the actress was allegedly volunteering with children with special needs. She was doing that on her own and not as part of her court-ordered community service.
The insider also claimed that the "Fuller House" star was going to continue with the community service she'd started. The source also shared how the actress was handling being away from her husband, stating:
"It's hard to be home without [her husband] Mossimo [Giannulli] of course. They are praying to be reunited on Easter."
Lori Loughlin released from prison after college bribery sentence. https://t.co/cQ9N5725RU pic.twitter.com/XIzxov2XVx

— Complex (@Complex) December 28, 2020
Mossimo Giannulli, 57, is currently serving a five-month prison sentence at the Federal Correctional Institution, Lompoc, for the same scandal. He went in on November 19, 2020, and will be released in April 2021.
Olivia took part in a "Red Table Talk" interview where she admitted that her parents had been wrong for bribing college officials.
Loughlin and her daughters allegedly had an emotional reunion on the morning of their release. The actress was said to be relieved to finally be out of prison and able to move on from the incident.
Lori Loughlin on Monday was released from an East Bay federal prison about 40 miles east of San Francisco after serving time for her part in the 2019 college admissions scandal. https://t.co/VvENGN48Vp pic.twitter.com/C6K0Xd3nN1

— The Hollywood Reporter (@THR) December 28, 2020
Olivia took part in a "Red Table Talk" interview where she admitted that her parents had been wrong for bribing college officials. Loughlin and Mossimo paid $500,000 to get their daughters into university.
During Jada Pinkett Smith's Facebook Watch show, Olivia confessed that seeing her parents go to prison was hard. However, she believed it was something that had to be done so they could move on.