Singer Halsey Is Biracial — Here's a Glimpse at Her Rarely-Seen Black Father
26-year-old singer Halsey is biracial, although it might be hard to tell as her biological father is Black and Irish. Have a glimpse of her rarely-seen father and Halsey's reality as a mixed person.
Several times, singer Halsey had to explain being biracial to the public. This is because she is the daughter of a white mother and a father who is Black and Irish. In September, the singer celebrated her father's birthday with a sweet tribute that read:
 "it's my Dad's birthday today!!! sorry I picked these pictures, goofy. They just always makes [sic] me smile. I love you."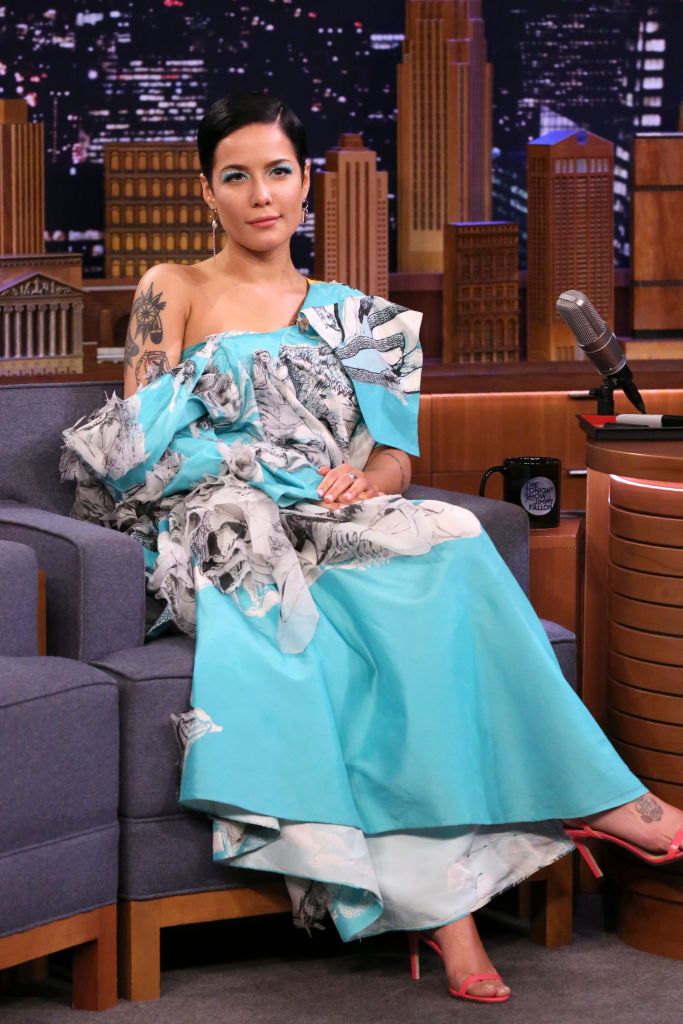 The singer's caption praised her father highly, describing him as the most charming, intelligent, kind man. She also added that it was clear to see the striking resemblance between her and her father while joking that the printer was out of ink.
Many of her followers agreed that she truly does look a lot like her father, while many were surprised to see that her father is Black. The comments were filled with fans seeking answers.
They also acknowledged her "printer" joke, seeing as her father looked much darker than everyone else in the photos, and pointed out Halsey's much lighter skin tone in all the images. 
That birthday post was not the first time Halsey's father and his race has come up. In June, when she dedicated a Father's Day post to him with photos from her childhood, many of her followers were surprised to find out that she truly is biracial.
These accusations [of Halsey having white privilege] also came into light this year, during the heated protests against racism.
Years ago, in 2014, Halsey publicly explained, once again, about her being biracial. She took to Twitter to tell fans that her father is Black and a little Irish, while her mom is Italian and Hungarian.
About three years ago, the singer-songwriter opened up to Vulture about growing up as a mixed woman who looks white. Looking back at her childhood, she narrated how people would see her with her father and assume that sunshine was wrong. She said:
"Maybe people won't accept that I'm half black, but they could be not accepting me because I am, and that's much worse."
In June, she revealed how her father experienced racism and classism. The singer admitted that she often refrained from correcting commenters who accused her of having white privilege. 
According to Halsey, a restaurant her dad went to in Hollywood was quite unkind to him. They even went as far as suggesting that his outfit was not good enough by telling him to try out urban outfitters for new pants. 
These accusations also came into light this year during the heated protests against racism. The 26-year-old had to again take to Twitter to open up about being white-passing and what it means for her as a biracial woman. 
Halsey acknowledged that she did not feel like it was her place to say "we" because her skin color somewhat protected her from racism. She also wrote that being white-passing did not stop her from being in pain for her family.
She was actively involved in the protests. The singer revealed the disconnect she felt as a woman who looks white but could not identify as Black, which is a part of her.
Being the daughter of a Black man and a white woman has forced Halsey to feel as though she lives between two worlds. Still, despite the questions, assumptions, and accusations, Halsey has continued to push forward.
The music star has continued to be who she is and stands up for what she believes regardless. Her father would certainly be a proud man.