See Queen Elizabeth's Rare Romantic Nod to Prince Philip during Her Christmas Speech
Queen Elizabeth made a romantic gesture to Prince Philip during her Christmas Day speech by placing a photo of the Duke of Edinburgh beside her as she addressed the nation.
Her Majesty gave her Christmas speech from Windsor Castle, where she spent the holiday with her husband, Prince Philip, for the first time since 1987.
The 2020 broadcast showed a picture of Philip next to the 94-year-old monarch. From her private collection, the photo of Philip shows him sporting a collared light blue jacket.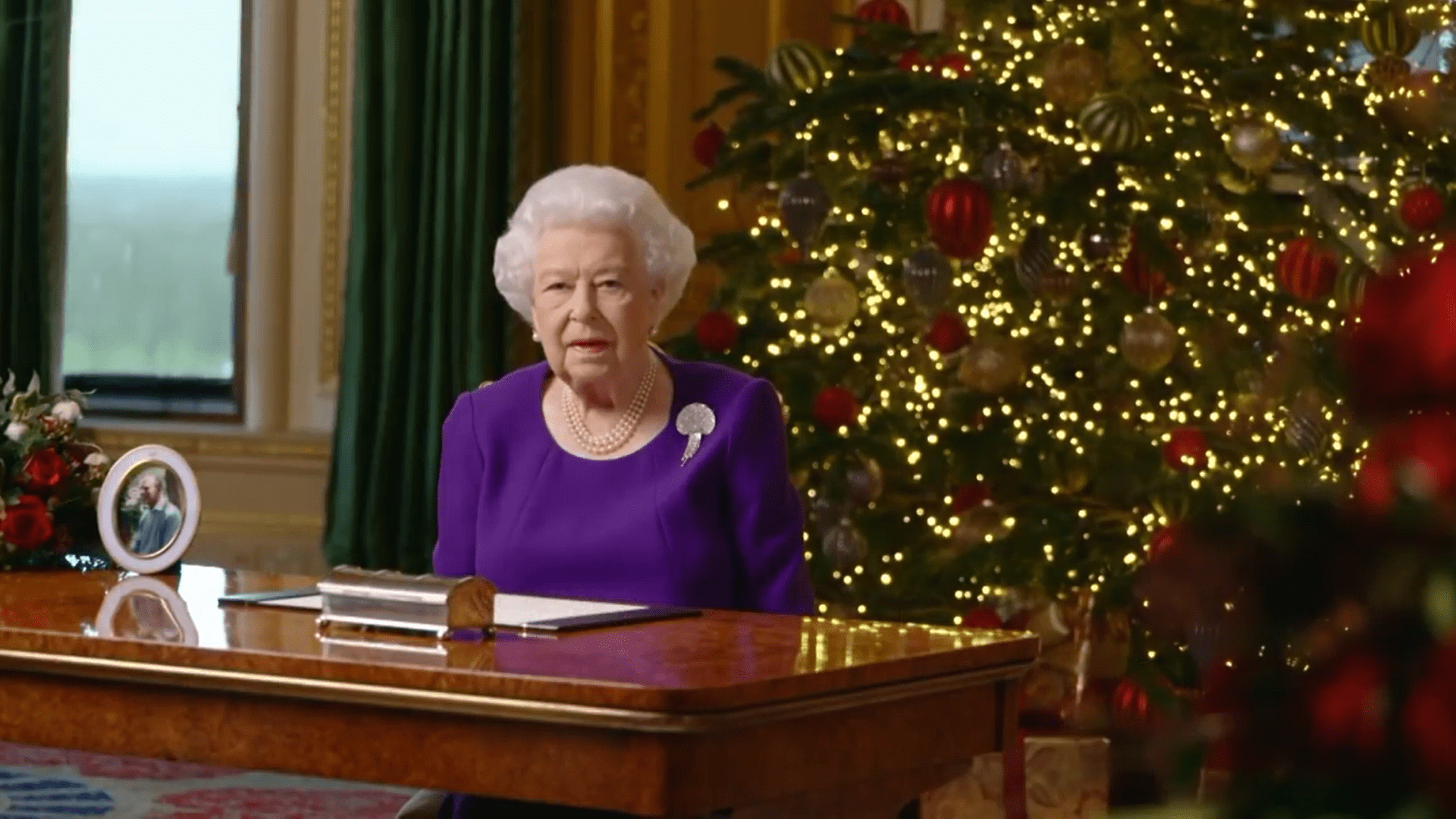 Meanwhile, the Queen's speech was pre-recorded at Windsor Castle in the Green Drawing Room. As usual, it was broadcast at 3 pm on Christmas Day, according to Hello Magazine.
Her Majesty reflected on the past year and expressed her pride for the country in her speech, which was highly anticipated following a year overshadowed by the ongoing COVID-19 pandemic.
"In the United Kingdom and around the world, people have risen magnificently to the challenges of the year," she said, "and I am so proud and moved by this quiet, indomitable spirit."
Because of the crisis, Queen Elizabeth opted to forgo her annual Christmas celebration at Sandringham Estate.
Queen Elizabeth wore a purple dress with a Queen Mother diamond and shell brooch, designed by Lord Courtauld-Thomson and made in 1919. She has worn the brooch a number of times.
As reported by People, the Queen usually has several photos of the royal family members on her desk when she gives her annual speech, but this year was different. 
The 2020 broadcast included footage of Prince William, Kate Middleton, Prince Charles, and others, although they were not commemorated with photographs this year.
Additionally, the speech included several photos from Kate's "Hold Still" photography project, which invited people across the United Kingdom to submit scenes from the novel coronavirus pandemic.
In 2020, the royals faced changes due to the COVID-19 pandemic. Because of the crisis, Queen Elizabeth opted to forgo her annual Christmas celebration at Sandringham Estate.
A Buckingham Palace spokesperson recently stated that after considering all the fitting advice, the Queen and Philip have decided to spend Christmas quietly in Windsor.