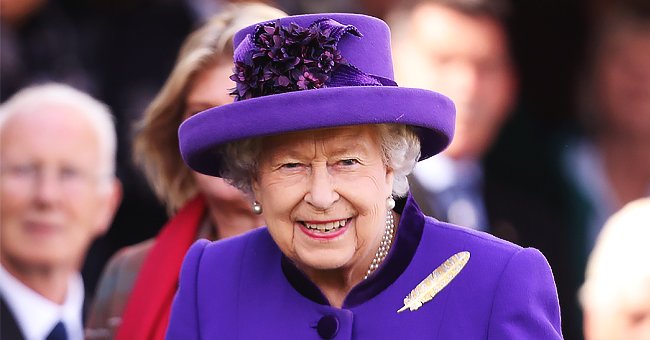 Getty Images
Queen Elizabeth II Once Hid behind a Bush to Avoid Buckingham Palace Guest
The British Royal family have much more in common with ordinary people when it comes to everyday life. A new documentary reveals Queen Elizabeth II hiding in a bush to dodge one of her visitors at Buckingham Palace.
Titled "Our Queen: Inside the Crown," the new ITV documentary shows Her Majesty hiding in a bush to avoid Romanian dictator Nicolae Ceaușescu. The moment occurred when he visited Buckingham Palace in 1978.
Ceaușescu had a four-day visit to London with his wife Elena, according to the documentary. It's standard to have a sit-down dinner like most visitors to the palace.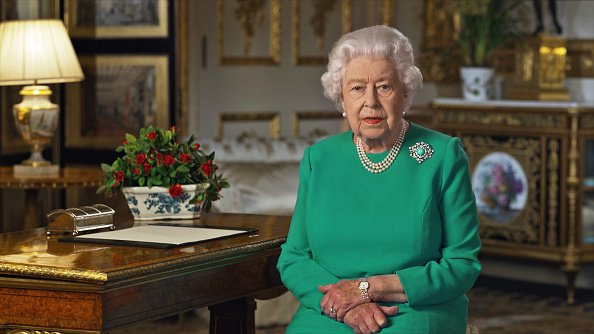 Queen Elizabeth II at Windsor Castle on April 5, 2020 in Windsor, England. | Photo: Getty Images
PEOPLE DON'T LIKE CEAUSESCU
But this didn't look good with the public, as the British people generally don't like the Romanian dictator. Robert Hardman said in the documentary that the press began to scrutinize the foreign secretary.
Hardman explained that individuals started asking: "Why are we inviting this monster to come to Britain?"
Alongside her husband, Prince Philip, the 94-year-old monarch welcomed Ceaușescu and his wife at London's Victoria train station upon the couple's arrival.
HIDING BEHIND A BUSH
They all took a carriage ride to the palace. Notwithstanding being gracious and following royal custom, Queen Elizabeth couldn't stand socializing with the Romanian dictator. She then made a decision to hide behind a bush to keep away from Ceaușescu.
Hardman shared in the documentary that Queen Elizabeth took the corgis out for a stroll in the palace's gardens on the event when they were staying. The Queen could see the Ceaușescus coming the other way, said Hardman.
Queen Elizabeth has won throughout the wildest occasions in history during her 68 years on the throne.
SHE'S AN EXPERT
"She thought, 'I really can't face talking to them,' so the first and only time in her life, she actually hid in a bush in the palace gardens to avoid her guests," Hardman added.
As reported by E! News, it was not known if Ceaușescu saw Queen Elizabeth II hiding behind a bush to avoid him. In any case, one thing is clear: she is a master at evading her visitors.
According to PEOPLE, Queen Elizabeth has won throughout the wildest occasions in history during her 68 years on the throne.
In her recent addresses to general society in the United Kingdom, the Queen deliberately caught the world's state of mind. One source told the publication that she regularly hits the right mark and that she has excellent judgment.
In several video addresses from Windsor Castle, Queen Elizabeth recollected her wartime life along with Princess Margaret.
Biographer Robert Lacey explained that she has consistently had this historical point of view about life and that she currently represents history.
Please fill in your e-mail so we can share with you our top stories!