Tatyana Ali Makes Cookies with Her 2 Look-Alike Sons & Poses with Christmas Tree in Sweet Pics
For Christmas this year, actress Tatyana Ali revealed that she and her two sons, Edward and Alejandro, celebrated with homemade cookies and family movie time.
Tatyana Ali recently warmed her fans' and followers' hearts with a glimpse of how she spent Christmas with her two sons. The actress shared photos on her Instagram and captioned them:
"Christmas Sugar Cookies!!! I am so killin' the mom game right now! @nailedit here I come! #merrychristmaseveryone."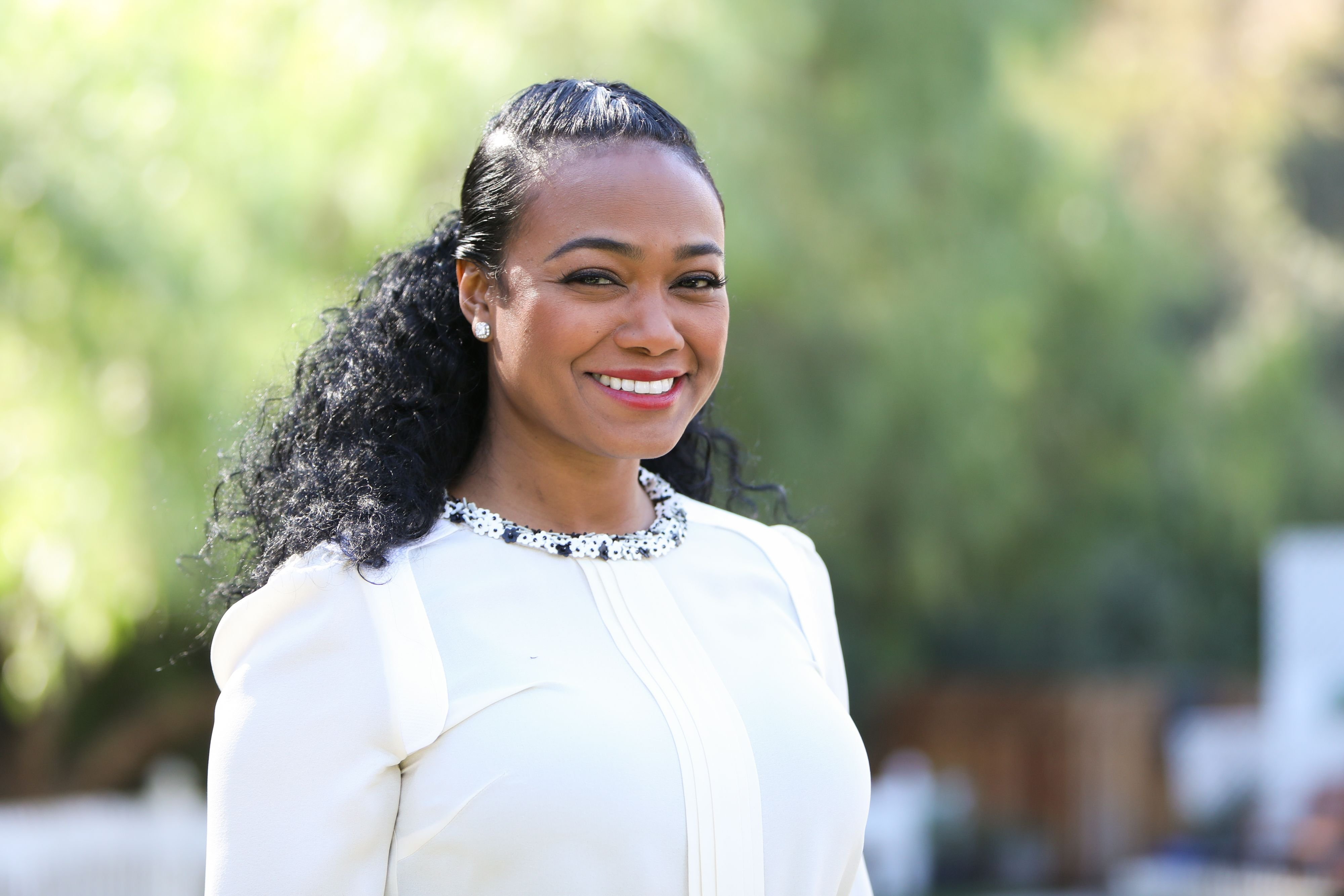 Celebrating Christmas by assembling in the kitchen to make the best sugar cookies is no doubt a wonderful way for families to bond and spend quality time with each other during the holidays. 
Ali and her little boys looked extremely happy to be working together in the kitchen. Dressed in a cozy and casual outfit, Ali was seen using a rolling pin on some dough.
In another post, the proud mother of two revealed that she and her two adorable boys were making the day even more special by settling down to watch the Pixar movie, "Soul." 
She shared a snap of her, Edward, and Alejandro posing in front of their beautifully decorated Christmas tree as they prepared to watch the movie. Fans were very touched by the trio and gushed over how cute they were in the comments. 
In June 2017, Ali opened up about her new life as a mom and wife — describing the challenges and joys of it all.
Ali shares her two adorable bundles of joy, four-year-old Edward and one-year-old Alejandro, with her husband of four years, Dr. Vaughn Rasberry.
Before she and Rasberry officially tied the knot and welcomed their oldest son, the former "The Fresh Prince of Bel-Air" star admitted that she was already feeling the stress of impending motherhood while trying to organize her wedding.
On July 17, 2016, the husband and wife finally said "I do," and months later, on September 16, they welcomed their first child together, Edward.
On Halloween, about a month after he was born, Ali officially introduced Edward to the world with his first public photo. She shared the most adorable picture of her cradling her infant son in a baby sling, and her fans went wild with adoration.
In June 2017, the actress opened up about her new life as a mom and wife, describing the challenges and joys of it all. She admitted struggling to find her feet juggling her busy career and personal life, but she loved the challenge and would not have it any other way.
In August 2019, she gave birth to her second son, Alejandro. Months after, she revealed her awful delivery experience with her first child, narrating how she was badly treated in a hospital. She vowed never to give birth in a hospital after Edward was born.
Today, Ali is the proud and happy mom of her two precious boys, and she is giving her all to be the best mom that she can be, one sugar cookie at a time!