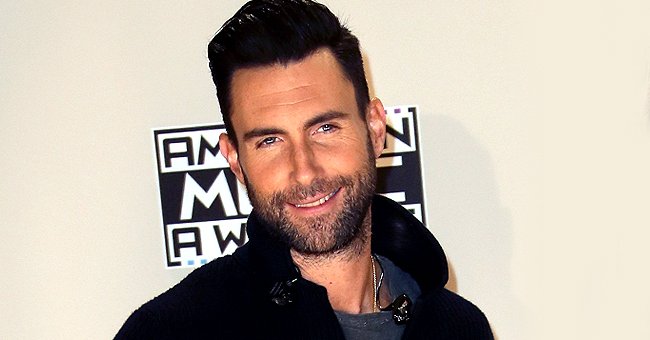 Getty Images
See Rare Pic Adam Levine's Wife Behati Prinsloo Shared of Her Gorgeous Wedding Dress from 2014

Adam Levine's wife, Behati Prinsloo, shared a never-seen-before image of herself in her wedding dress from 2014 while sharing an interesting piece of information with her followers.
Almost everyone who has been married has some exciting information about their wedding day that they recall later, which can be surprising to those who hear it for the first time.
Adam Levine's wife, Behati Prinsloo, has one of those. Taking to her Instagram story, Prinsloo shared a rare picture of her wedding dress when a fan asked her to share the last image she took on her phone.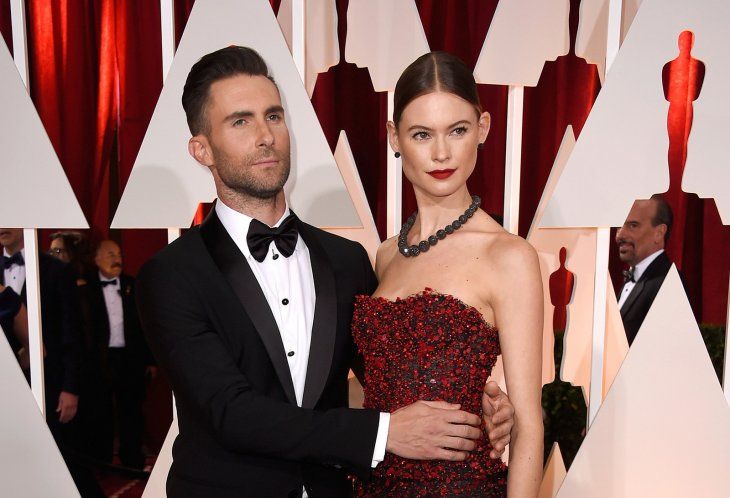 Adam Levine and wife Behati Prinsloo at the 87th Academy Awards in 2015 in Hollywood | Photo: Getty Images
The shot showed her wearing a white Alexander Wang gown. The sleek all-white gown has a deep neckline that dips to her navel. The dress has cutouts by the side that reach all the way to her mid-thighs, and it is a perfect slim fit.
The cutouts and the deep neckline were covered in sheer fabric, and there was a tear by the side of the dress, which Prinsloo revealed was done by Levine so she could dance on their wedding day. On the image, she wrote:
"Tried on my dress Alex made for my wedding reception. Still Fits."
Prinsloo wore a custom wedding dress by Marchesa during their 2014 wedding ceremony at Flora Farms in Los Cabos, Mexico, and later changed to Wang's sleeveless sleek white dress at their reception.
Theirs was a "love at first sight" kind of relationship.
In the image, Prinsloo looked to be standing in front of a mirror in her closet, and an array of outfits could be seen in the background. She was barefoot, and her hair looked like she had run her fingers through it as it fell past her shoulders.
Since their wedding in 2014, Prinsloo and Levine have been tight-lipped about their nuptials. Their marriage is blessed with two children: Dusty Rose, born in 2016, and Gio Grace, born in 2018. And after two kids, she could still fit into her dress.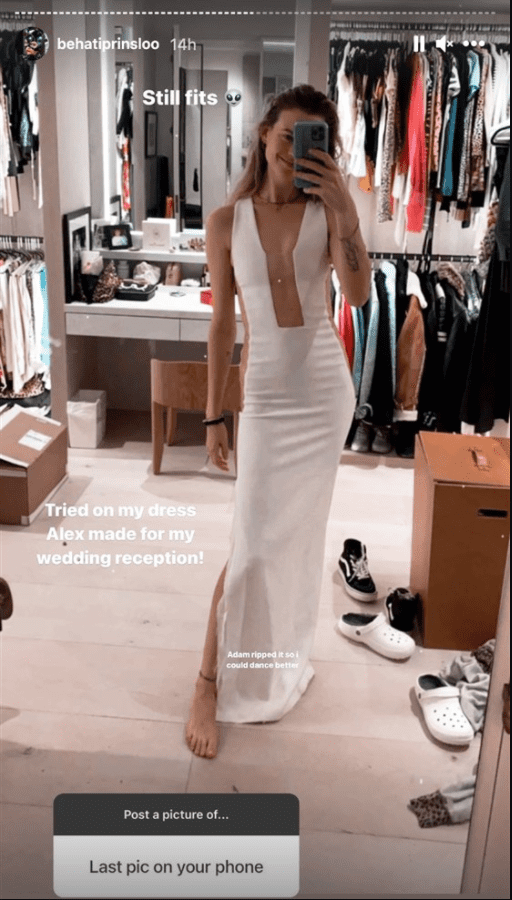 Behati Prinsloo wearing a white Alexander Wang gown | Photo: Instagram / behatiprinsloo
Earlier this year, fans got a little excited when Prinsloo shared a picture on her Instagram account that looked like an ultrasound image. Most people mistook it for Prinsloo announcing her third pregnancy.
However, it turned out that the image was a close up of her black and white sweater, which was taken by her daughter and accidentally uploaded to the gram.
She thought the picture was cool and decided to leave it up, not knowing that people would misinterpret it. Speaking of her relationship with Levine, Prinsloo expressed that theirs was a "love at first sight" kind of relationship.
The pair had been corresponding via email, and when they met for the first time, things moved smoothly. Since then, they have been inseparable and growing in love with their daughters.
Please fill in your e-mail so we can share with you our top stories!