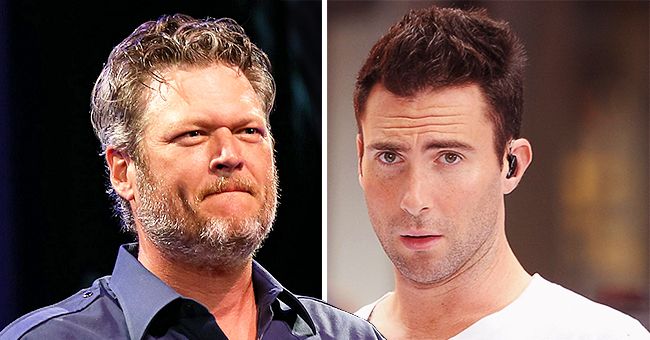 Getty Images
Check Out Blake Shelton's Light Banter with 'The Voice' Co-host Adam Levine Regarding His Wife Behati Prinsloo

The banter between former "The Voice" co-hosts Blake Shelton and Adam Levine spilled over onto Twitter.
For 16 seasons -- and 8 years -- "The Voice" co-hosts kept fans glued to the screens with their sharp banter and friendly rivalry.
Now that Levine has left "The Voice," it seems that Shelton is missing that give and take, and has been poking the bear on Twitter.
Levine left the show in 2019 in order to dedicate himself to his family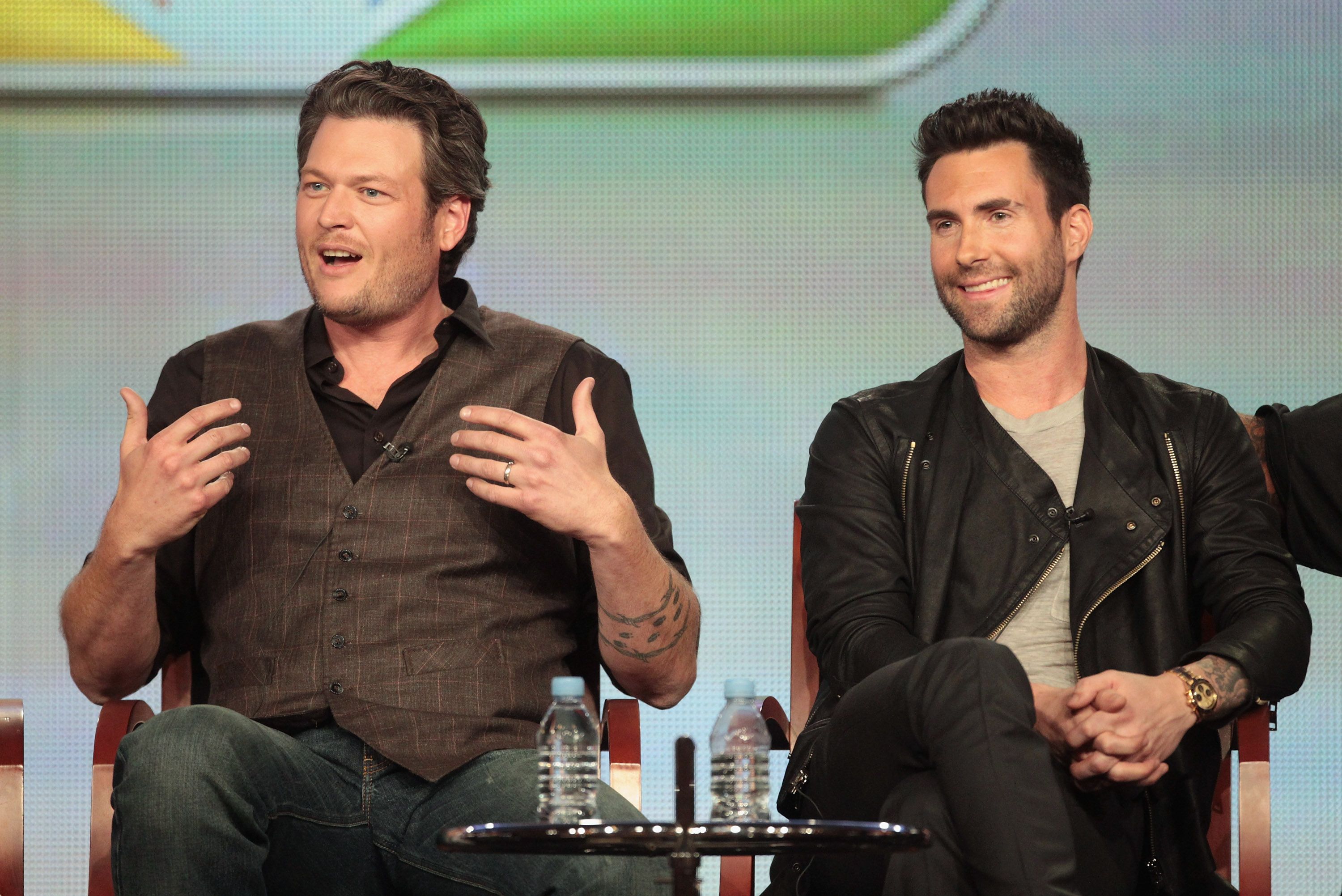 Blake Shelton and Adam Levine during a "The Voice" panel discussion in 2012 | Source: Getty Images
HOUNDING HIS FOOTSTEPS
On July 25, 2020, Shelton shared a snap that shows his song with Gwen Stefani, "Happy Anywhere," topping the charts at #1.
But, in close pursuit at #2 was Levine's Marron 5 with the song "Nobody's Love." Shelton captioned the post:
"My god Adam.... You are still a pain in my ass!!!!! Go away idiot!!!! @adamlevine"
POKING THE BEAR
Shelton teasingly shared an old Twitter post by Levine's stunning Victoria's Secret Angel Behati Prinsloo, in which the model said:
"Wow! I hate to say it, but Blake is way better at this show than my husband!"
Shelton didn't hesitate to rub salt in the stinging wound, commenting that he hoped that Prinsloo's old posts would not be impacting on their marriage. What is clear is that the two men miss the give and take from their "The Voice" days, and fans keep urging Levine to return to the fold.
Levine left the show in 2019 in order to dedicate himself to his family. He and Prinsloo married in 2014, and have since welcomed two daughters: Dusty Rose, 3, and Gio Grace, 2. The Maroon 5 frontman is determined to be a hands-on dad to his baby girls.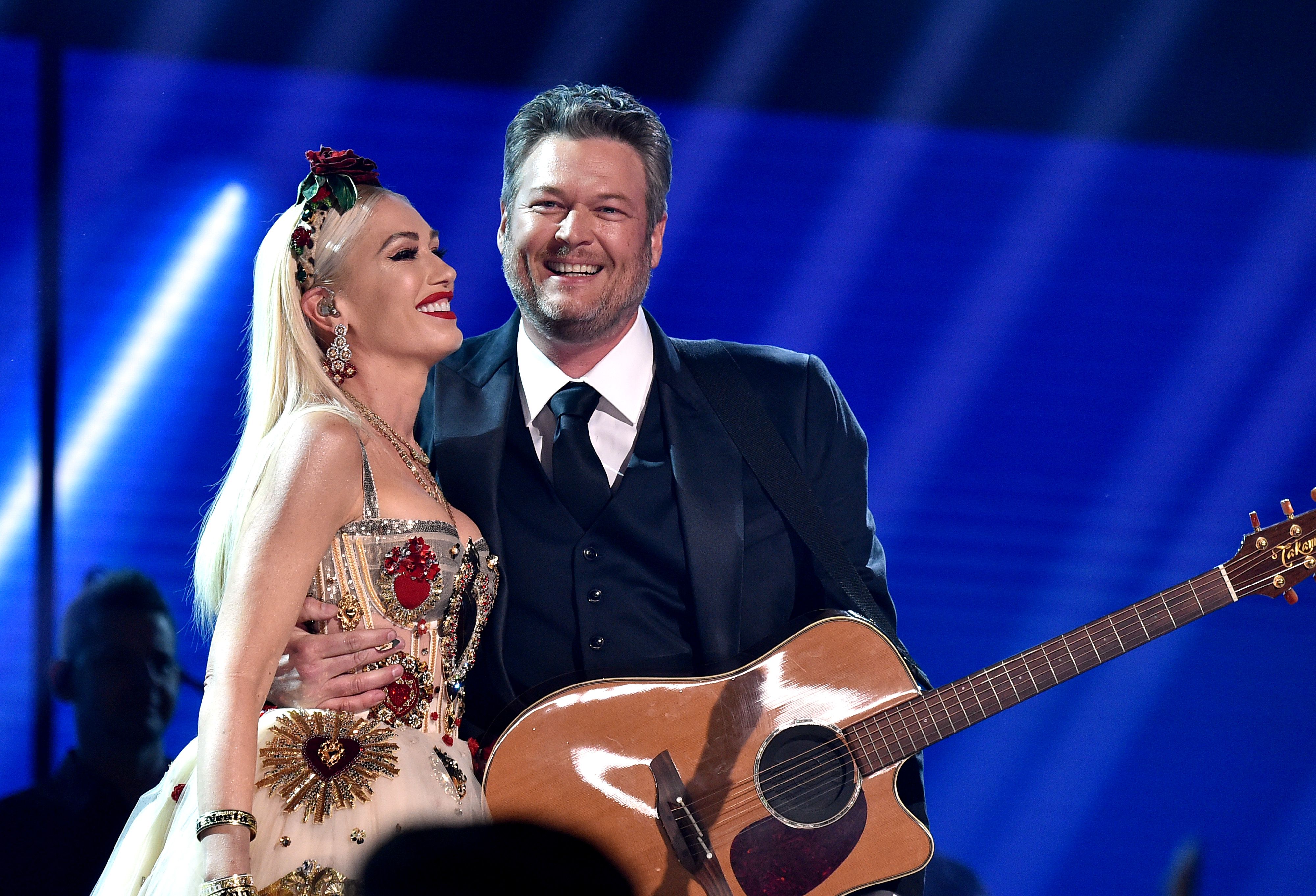 Gwen Stefani and Blake Sheltonat the 62nd Annual GRAMMY Awards on January 26, 2020 in Los Angeles | Source: Getty Images
RETURN TO THE CHARTS
For Shelton, "Happy Anywhere," is a return to the charts. In 2019, Shelton took back his crown as one of the masters of country music with "God's Country" which won Single of the Year at the 53rd CMA Awards.
RETURN TO FAITH
On a more personal level, 2019 was also the year Shelton reconnected with his faith. His commitment to God is a constant theme in his latest work, which includes several collaborations with long-time love Gwen Stefani.
Stefani and Shelton met as co-hosts on "The Voice," and have in a committed relationship since 2015, shortly after his divorce from country singer, Miranda Lambert.
Please fill in your e-mail so we can share with you our top stories!