See Brittany Bell & Nick Cannon's Magical Underwater Snap from Her Pregnancy Photo Shoot
Former NBA dancer Brittany Bell and her man, Nick Cannon, had the best ethereal maternity shoot anyone could imagine, and in her recent media update, they gave fans glimpses on how it all went down.
Brittany Bell and Nick Cannon's amazing Christmas present came in the form of their little daughter, Powerful Queen Cannon, who arrived a few days after Christmas.
However, before the baby girl joined her happy family, both parents organized a divine-looking maternity shoot that would have dropped any jaw. On her Instagram story, Bell showed how they pulled it off.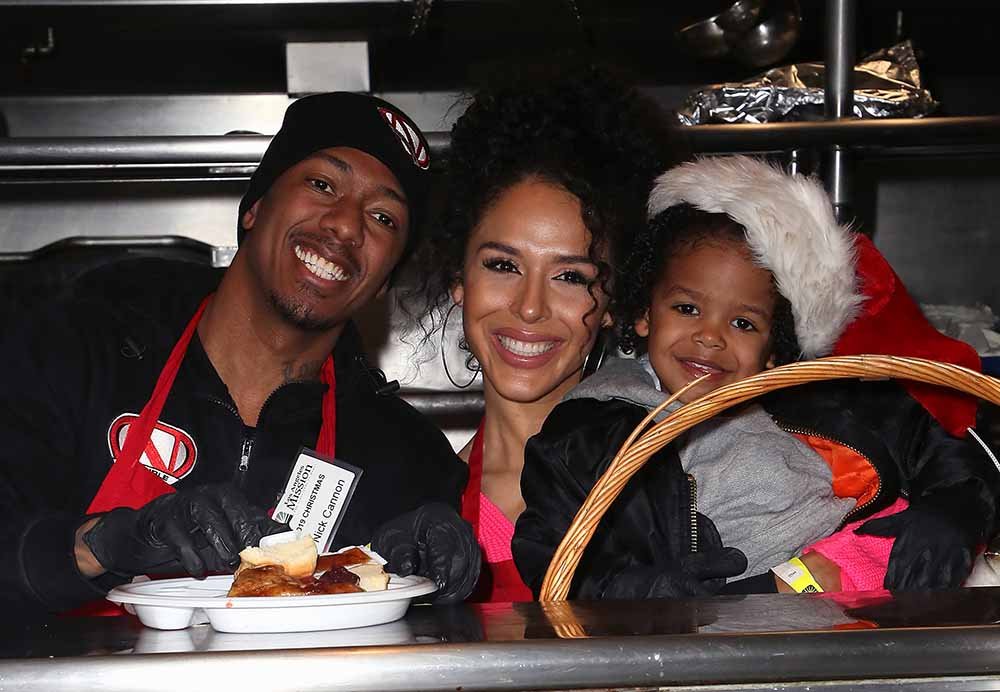 The pair's creativity had them channeling an underwater shoot that could also come off as hair-raising. One of the images showed Bell in a lacy flowing dress with her rounded belly in full view. 
While she floated with her hair splayed around, she was not alone. Cannon was by her side staring into his lover's eyes and holding her in his arms. The star dad was shirtless while sporting white pants and his signature turban.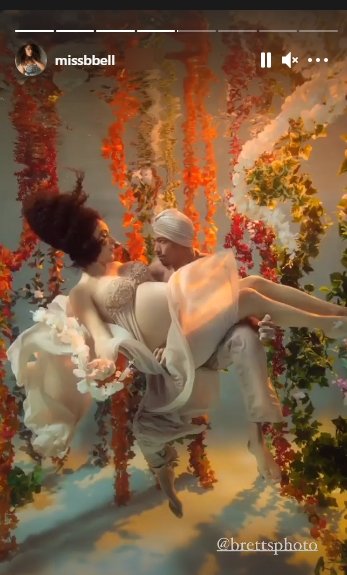 The clip, which was a moving picture, also showed the ex-beauty queen in another attire. This time, she was less clothed wrapped in barely-there white linen. On her Instagram page, another clip showed more scenes displaying the model-like aura from the couple. 
Many fans were overwhelmed with the level of creativity in the shoot and did not hesitate in sharing pleasing opinions and approval. While some lined fire emojis, others showed heart emojis.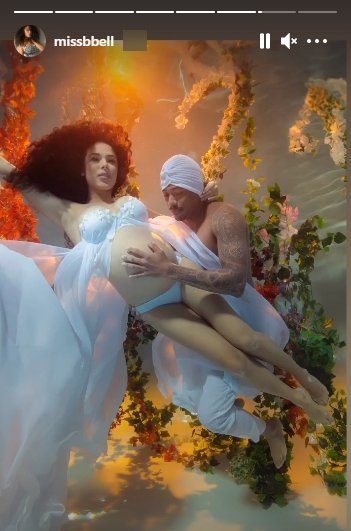 Baby Powerful arrived amid the Yuletide and her mom confirmed that she joined the family just in time for Christmas.  The former Miss Guam posted family photos showing her loved ones admiring their new baby and posing for sweet selfies. Bell captioned the post: 
"The best gift ever...we have been surprised with... A GIRL!!!!! Powerful Queen Cannon came this week perfect timing for Christmas…"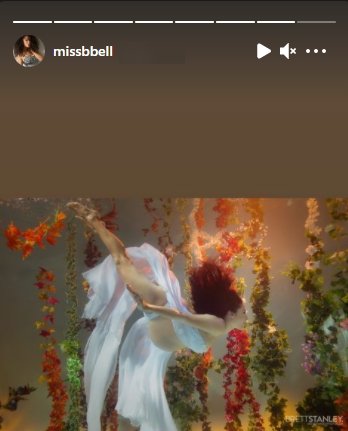 The baby girl is the second child born to Cannon and Bell. Their first child is Golden Sagon. The "Wild N Out" star has two other children, Monroe and Moroccan, with his ex-wife and music icon, Mariah Carey. 
Cannon and Bell's daughter's birth came amid speculations that the pair were back together and several events seemed to confirm this. Last month, the media mogul and Bell were spotted together on a romantic evening outing.
The pair were estranged since 2017 when they welcomed Golden. Cannon had gone on to date other people, but it seems that with their daughter's birth, Bell and her man are willing to work it out.