J Lo, 51, Is the Epitome of Glamour in White Fur & Pearl-Colored Gown — See Her New Music Video
JLo knows how to turn heads, and this time around, she showed it in her new music video. JLo dressed up to the nines in her latest collaboration, and we love her outfits for the video.
Jennifer Lopez, affectionately known as J-Lo, proved that she is the epitome of glamour in white fur and pearl-colored gown. The 51-year-old looked stunningly beautiful in her apparel.
The 2-minute video starts with singer Stevie Mackey explaining, "I'm expecting a friend, she's always a little late but trust me, it's worth it, oh wait is that her?" As a black Cadillac Escalade pulls over in front of him.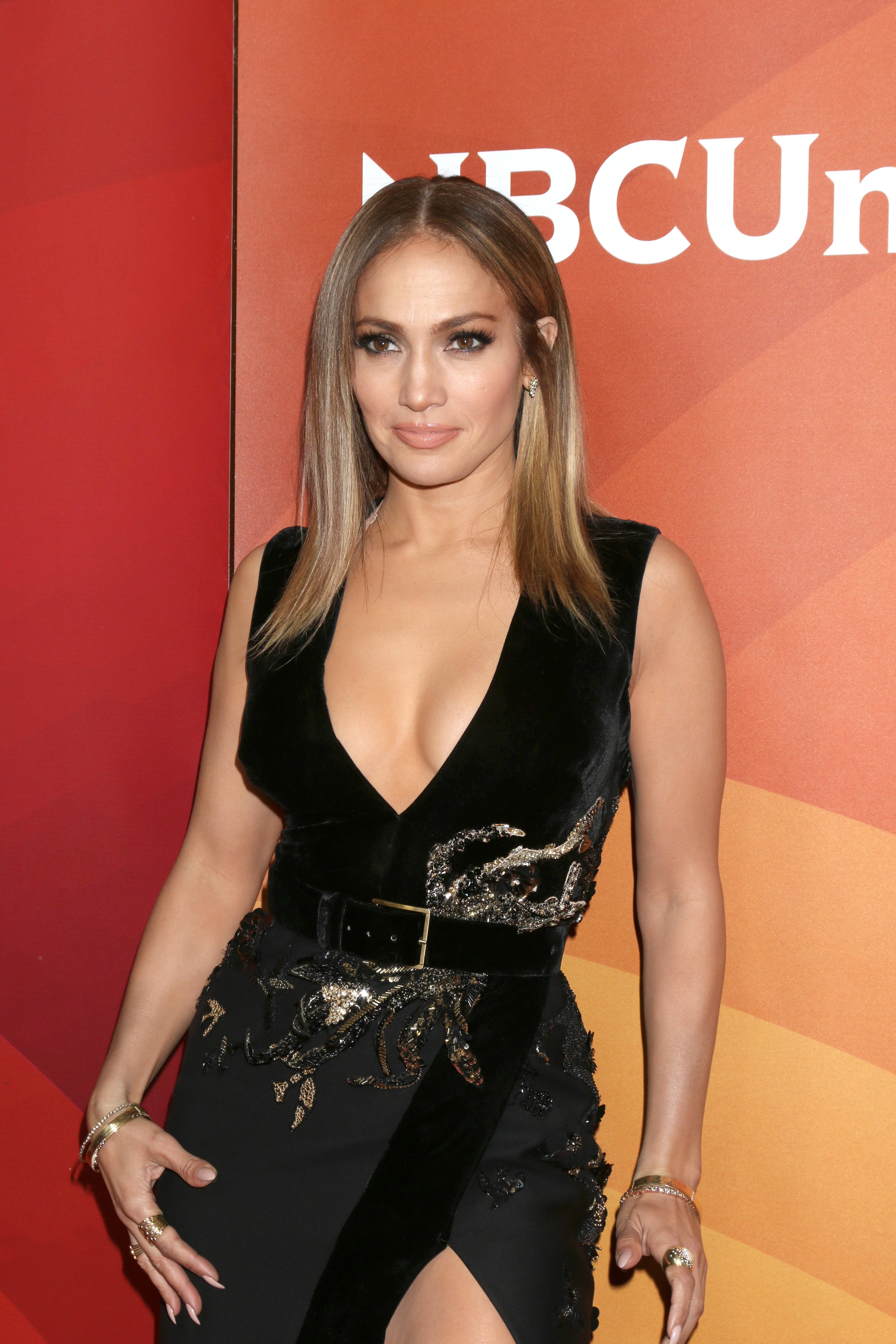 J-Lo stepped out of the car, looking ravishing in her outfit as she wore a pearl-colored beaded gown with white fur and opera gloves. As Mackey approached her to help her out of the car, she smiled at him.
The dancer had her hair in a high ponytail, and her makeup complemented her look. As the video continued, it showed J-Lo in another look, and she wore a bright red high-low dress.
Mackey joined the R&B singer as they began singing the Christmas melody while outside in a beautiful bright setting. The outdoor setting looked delightful.
The clip was set at a Los Angeles shopping center, The Grove, featuring the spot's giant Christmas tree and lavish decorations. It was a wonderful set-up for the ensemble.
The actress gave her fans a belated Christmas gift on Sunday, dropping a surprise video music video for the holiday classic "It's The Most Wonderful Time Of The Year." J-Lo teamed up with Mackey and The Eleven for the festive song.
J-Lo graced the music set with her beautiful voice, and she did it so well. The singer has been ruling the Billboard charts for the past decade and a half, her track record shows it. 
Billiboard.com dedicated her 50th birthday to recognize all she has achieved so far in her career. The outlet celebrated the superstar by looking back at the 2014 Billboard Music Awards Icon's ten biggest Billboard hits.
The list dates back to her 1999 single "If You Had My Love." Including "Love Don't Cost A Thing," with its peak date from 2001. "On The Floor" featuring Pitbull, which was on the Hot Peak No. 3.
It has been established that J-Lo has had great success with her music. When it comes to the love department, she and her partner Alex Rodriguez are considering not having a wedding at all after canceling amid Covid-19.
According to Us Magazine, "Second Act" star reportedly revealed that she and her future husband are in no hurry to get hitched. J-Lo added that they considered calling off the wedding completely.
The "Hustlers" actress and the former New York Yankees star have both been married before. They have no doubts about their love for one another, and the "Papi" singer said that they agreed they would be fine just staying together without getting married.
J-Lo shared that they have taken pointers from Goldie Hawn and Kurt Russel, who have been together for 38 years without tying the knot. The mom of two stated that she and Rodriguez have talked about how Hawn and her significant other approached marriage.   
According to People, the couple had planned to wed earlier this year. J-Lo said that it was sad because they were supposed to get married in June in Italy, and seeing how it was badly affected by the virus, they had to cancel everything.