Hilaria Baldwin, Chet Hanks & More Celebs Whose Accents Have Been Questioned over the Years
Some say that picking up an accent is fairly easy. Still, many people have criticized celebrities for speaking in an accent different from the one they're supposed to have.
Regardless of the country (or even the city), if you spend weeks constantly talking to people with an accent, the chances are that you're picking it up without even realizing it.
Most people get away with it; some others, like Chet Hanks and Meghan Markle, don't. Take a look at these five celebrities whose accents have been questioned.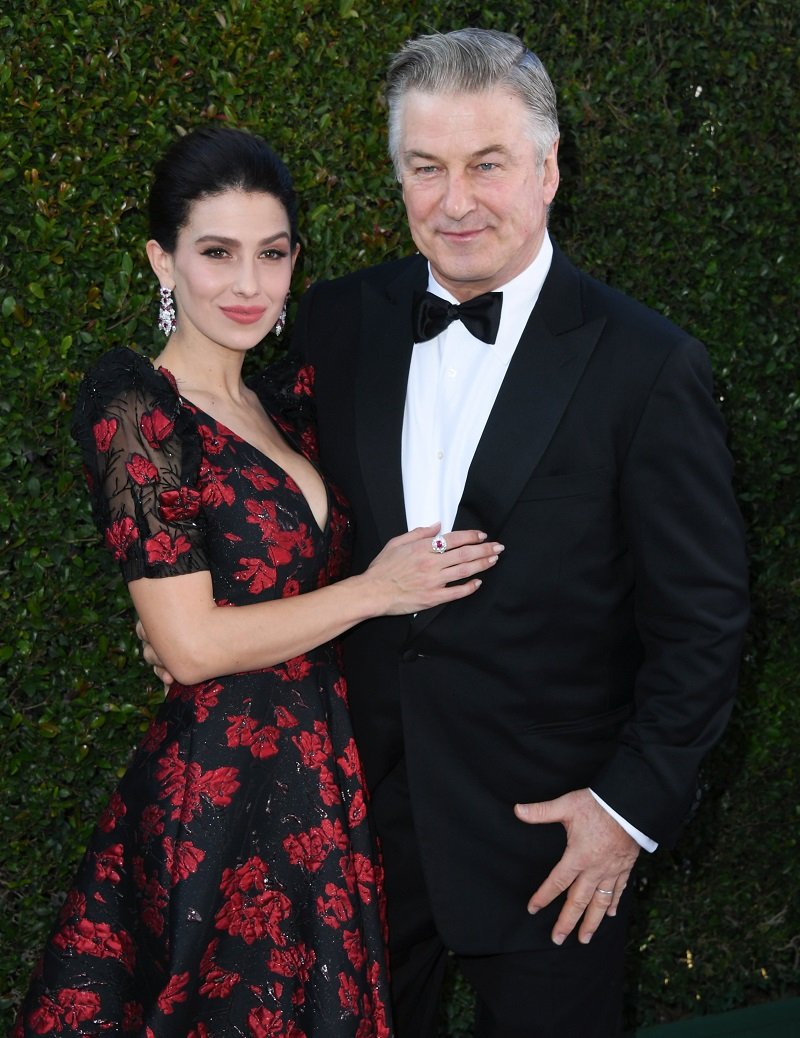 HILARIA BALDWIN
Alec Baldwin's wife, Hilaria Baldwin, attracted a lot of attention in December 2020 after some people claimed that she was lying about her Spanish heritage because of her accent.
The situation was so problematic that the yoga instructor had to share a video explaining that she was born in Boston but spent several years in Spain. Most members of her family are still living there, too.
Hilaria added that she grew up speaking English and Spanish, and she tends to mix some words of both languages, something that has always made her feel "a bit insecure."
[Lindsay Lohan] has picked up the accents of a few of the languages she has learned.
MADONNA
For eight years, Madonna was married to Guy Ritchie, a filmmaker and businessman born in Hertfordshire, England. In the early 2000s, shortly after the Queen of Pop married Ritchie, her accent changed.
Madonna's fans immediately noticed the difference, and some even accused the Michigan-born star of faking a British accent. Her representative eventually released a statement that read:
"She does naturally pick up on languages and sounds of people around her. It's certainly not meant as an effect."
CHET HANKS
Tom Hanks' son, Chet, came under fire during the Golden Globes ceremony in January 2020 after uploading a video on social media speaking in what appeared to be patois.
After the video went viral and many people criticized him for using a Jamaican accent even in the clip's caption, he defended himself by claiming that he meant no harm.
LINDSAY LOHAN
While Lindsay Lohan is American and grew up in Long Island, she has picked up the accents of a few of the languages she has learned or is trying to learn, including French, Russian, and Italian.
So, when she went to a Greek nightclub opening in October 2016, people were surprised by her bizarre accent. Even Kim Kardashian mentioned it in January 2018.
Lohan criticized Kardashian and called her braids "confusing." The "Keeping Up with the Kardashians" star fired back, saying that Lohan's "sudden foreign accent" was confusing.
MEGHAN MARKLE
Duchess Meghan Markle married Prince Harry, a member of the British royal family. Less than two months later, netizens started complaining about the Los Angeles native actress picking up her husband's accent.
The actress apparently got rid of it easily as, in recent interviews, she is heard speaking in a typical American accent. Picking up accents is easy, and apparently, getting rid of them is even easier.