Prince Harry & Meghan Markle's Christmas Card Shows Fans Archie's Playhouse — Glimpse Inside
Prince Harry and Meghan Markle revealed their warm family Christmas card on social media, and fans got a sneak peek at their little son, Archie's playpen.
Little Archie's playpen was the highlight of his parents, Meghan Markle and Prince Harry's, cozy Christmas card following their social media reveal. 
On the Instagram page of the Mayhew, fans got to see the picturesque image of the family of three enjoying the outdoor scenery and basking as a family with their pooches.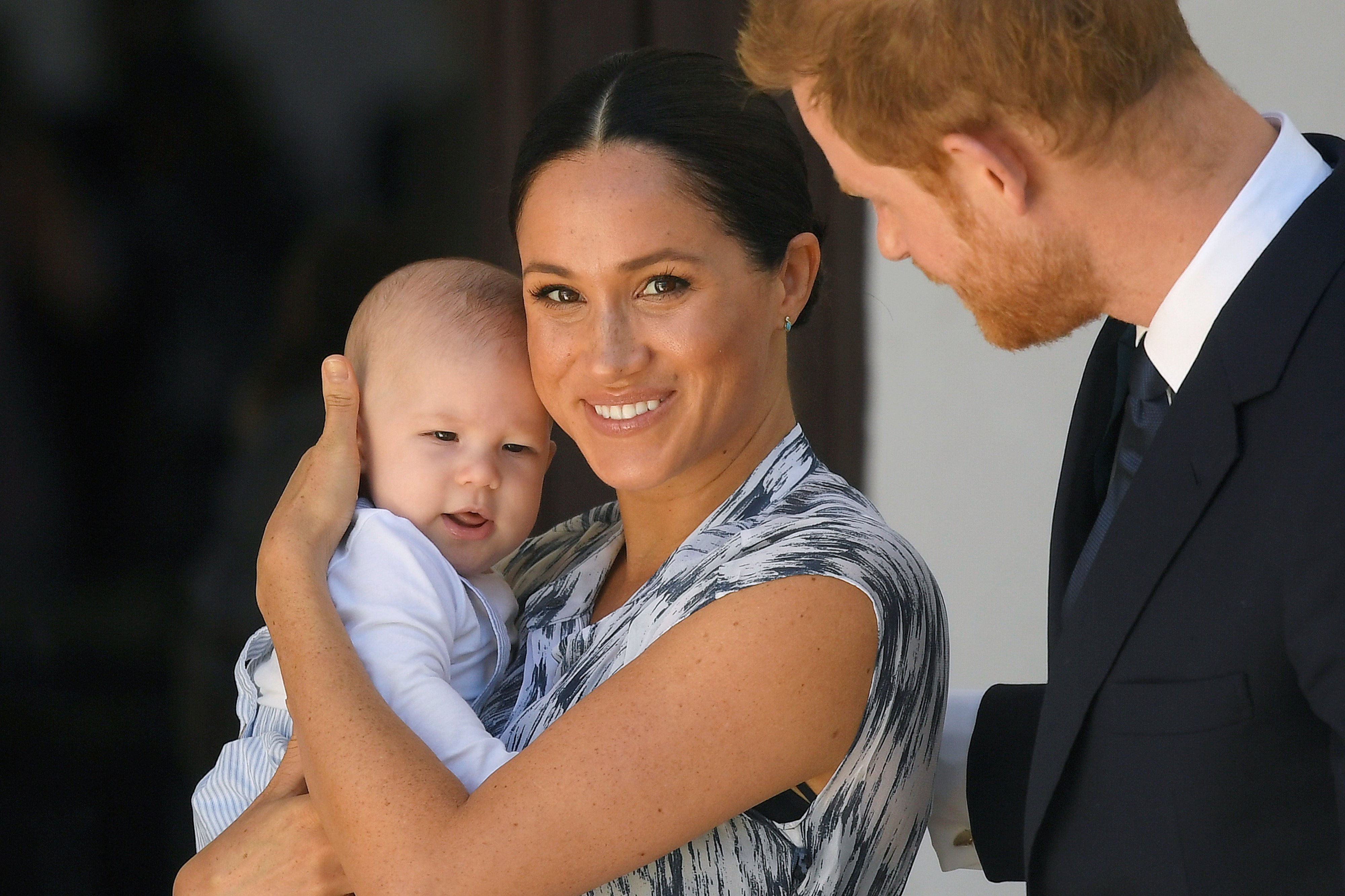 From the cartoon-like image, anyone viewing could see Harry crouched by the doorpost of the miniature playhouse with a smiling Archie in his arms. Around the playhouse, Christmas props were decked out with a big bright red bow gracing the doorway.
Markle had her face turned away from the camera, but it was easy to pick out the details of her expression as she warmly looked at her family while smiling. She also seemed to be giving attention to their little dog while the bigger dog lay by her feet. The caption read:
"We're thrilled to receive wonderful Christmas wishes from our patron, The Duchess of Sussex…"
The royal couple's creativity has them stationing their son's playpen in the garden of their Montecito home. Although many thought the couple had it built, the miniature home was part of the listings when Harry and Markle purchased it.
Archie's appearance would make it the second time fans got to see an image of him since his birthday in May. An insider noted that the little boy was, in fact, the brain behind giving his playpen a Christmassy look.
The queen's yuletide message this year included images of her family except that of Harry's household. 
Little Archie had picked out the ornaments, Christmas props, and the small tree that graced the terrace. The source also noted that Harry and his wife intended to plant the tree after the Yuletide. 
This marks the second Christmas the royals of Sussex would be spending away from England and the British royal household, and sources have revealed that Markle plans to create a family tradition to make Christmas a special occasion in her family.
The family's tradition includes shopping for Christmas props together, sitting around their tree at home, and decorating all by themselves. The pair also make sure to spend time with Meghan's mom as part of the tradition. 
Prince William and his wife, Kate Middleton, earlier released their own Christmas card that had their lovely family posing outside their home's barn with logs of wood lodged behind.
It also seems the royal household is moving on and getting used to the absence of Prince Harry's family. The Queen's yuletide message this year included images of her family except that of Harry's household.