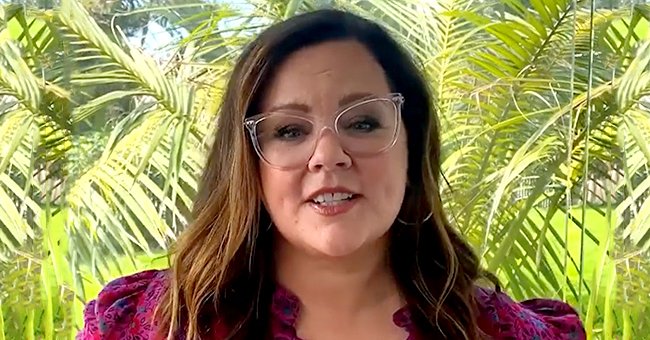 Instagram/melissamccarthy
Melissa McCarthy Posts Rare Video with Husband Ben Falcone — See How Happy They Look Together

Melissa McCarthy shared a video with her spouse Ben Falcone on Instagram, making each other laugh and enjoying their own company. We have the funny video below made by the Hollywood couple.
Melissa McCarthy posted a rare video with her husband, Ben Falcone. The clip shows the couple sitting in their camp chairs on the porch with a beautiful view of nature in the background.
"Merry Christmas! (And we've prepared a monologue)" McCarthy captioned her post. The video starts with the pair greeting and wishing everybody a Merry Christmas.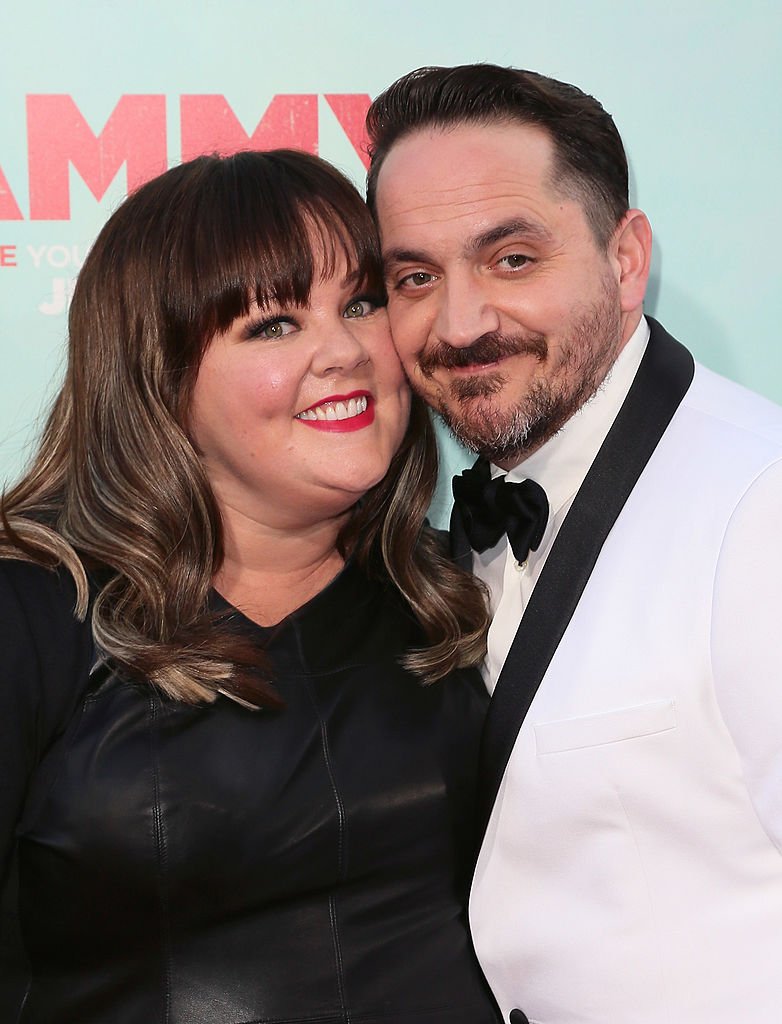 Melissa McCarthy and husband director Ben Falcone attend the premiere of Warner Bros. Pictures' "Tammy" at TCL Chinese Theatre on June 30, 2014 in Hollywood, California | Photo: Getty Images
McCarthy and Falcone gave a very cheerful vibe as they were in sync while recording the video. Falcone shared that they would love to be part of another Marvel film franchise, Thor: Love and Thunder."
"Melissa and I are desperate to be in the film 'Love, and Thunder,' said Falcone. While his wife added, "I think respectfully, sure. I am not afraid to perform my monologue."
As they explained how they could contribute to the movie, the pair held up their drinking glasses as Falcone made a shout-out to workers at Marvel studios. McCarthy giggled right after her hilarious husband mentioned them, and after that, they started singing.
Falcone wore a white shirt, and his wife wore a green dress with her hair tied atop her head. McCarthy accessorized with ring earrings and wore glasses.
The video shared by the married couple was a hilarious audition tape for "Thor: Love and Thunder." McCarthy shared the video from their Christmas celebrations in Australia.
According to People, the 50-year-old has been filming the Hulu series adaptation of Liane Moriarty's "Nine Perfect Strangers." Now that filming has wrapped, she revealed that she and Falcone would like to be part of another big project in the land down under.
The actors make a great couple, and their relationship dates back to the 90s. According to Women's Health Magazine, the duo started dating in 1998, and now, more than 20 years later, they still know how to be silly together.
They have made each other laugh on-and-off screen as they have acted together since the first day they met. McCarthy and Falcone met in a comedy writing class at the Groundlings comedy school in Los Angeles during the period mentioned above.
From collaborating for a comedy skit to acting. The pair started to act together for the first time in 2003, and the couple shared a scene in an episode of the hit dramedy "Gilmore Girls."
After nailing their scene, they then decided to make things official by tying the knot. 47-year-old Falcone married his funny, bubbly wife in fall 2005 after dating for seven years.
They reportedly said that they were destined for one another. The actress said that she and her husband were hit with the same lucky stick, while the actor added that they were on the same page from the first time they spoke.
The father of two continued to explain further that they love and respect each other. That they try not to sweat the small stuff, and most importantly, they make each other laugh.
As it has been noted that they are a happy couple, they sure must be cool parents. Falcone and McCarthy share two beautiful children. Both girls are named Vivian and Georgette.
The "Tammy" stars welcomed their first child in 2007, Vivian. Three years later, the "Life of the Party" actress gave birth to her second daughter Georgette.
In October 2018, McCarthy shared how important it is to instill the best qualities in her kids. The "Heat" star said that she hopes she is trailblazing while navigating each day with her two girls, in the sense of making the path for them a little better.
Please fill in your e-mail so we can share with you our top stories!