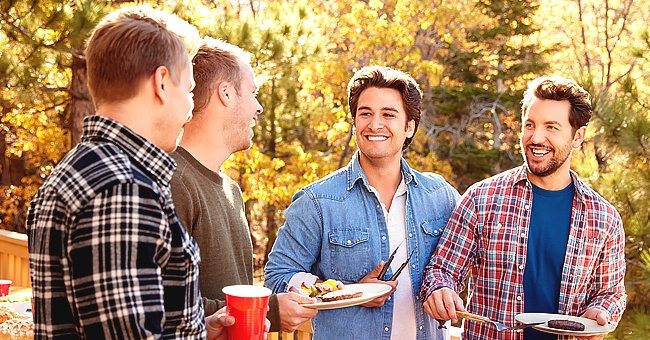 Shutterstock.com
Daily Joke: Two Men Were Partying in the Woods until a Storm Hit

A party was taking place in the forested areas when suddenly, a storm struck. Two young men spent ten minutes running through the pouring rain before arriving at their vehicle.
The youngsters jumped in the car, started it up, and drove while laughing and drinking one beer after another. Suddenly, a man's face appeared outside the passenger window.
The man gently tapped on the window. Terrified, the passenger shouted out, "Oh my god! Look at my window! There's an elderly person's face right there! Is that a ghost?"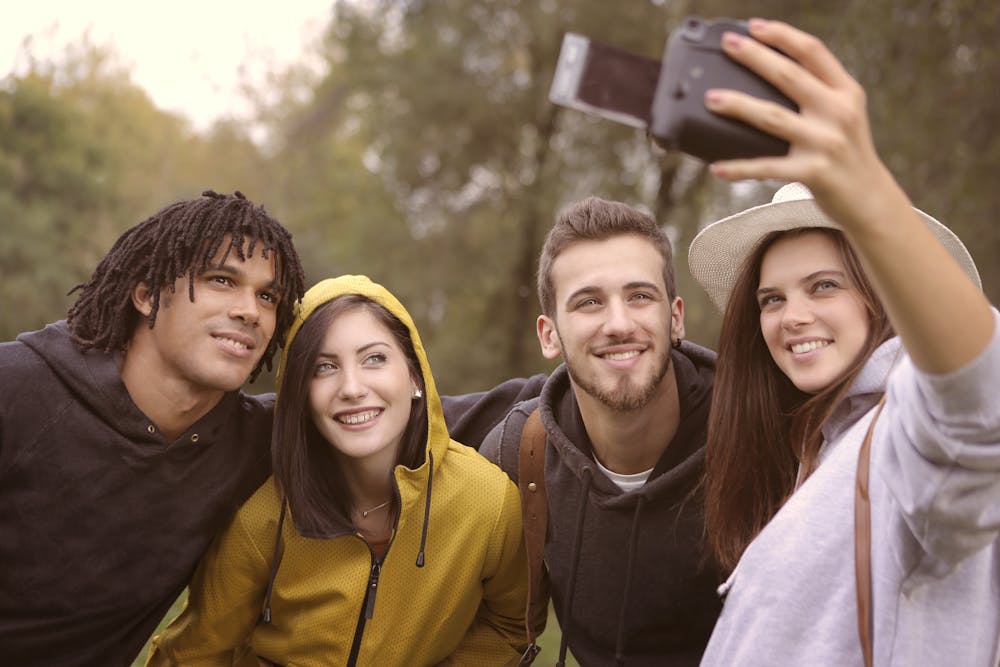 Happy friends taking a selfie. | Photo: Pexels
The driver told the passenger to roll down the window and ask the old man what he wanted after the old man continued knocking. Even though the passenger was horrified, he still did what the driver said.
The old man softly asked for tobacco, and the passenger looked at the driver and told him what the old man wanted. So the driver told him to give the old man a cigarette.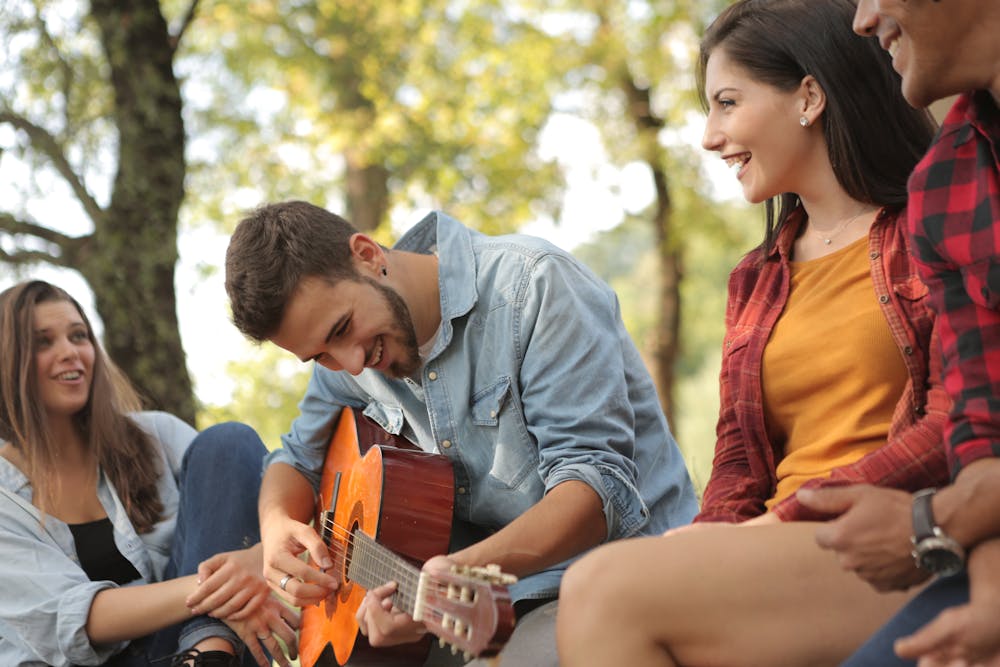 Friends spending time together with a guitar. | Photo: Pexels
The passenger then handed the elder man a cigarette, and shouted, "Step on it!" and rolled up the window in fear. When the engine roared, the two began giggling once more.
The passenger asked the driver what his opinion about the old man. The driver replied that he had no idea. Then, suddenly, there was another knock and the old man appeared again.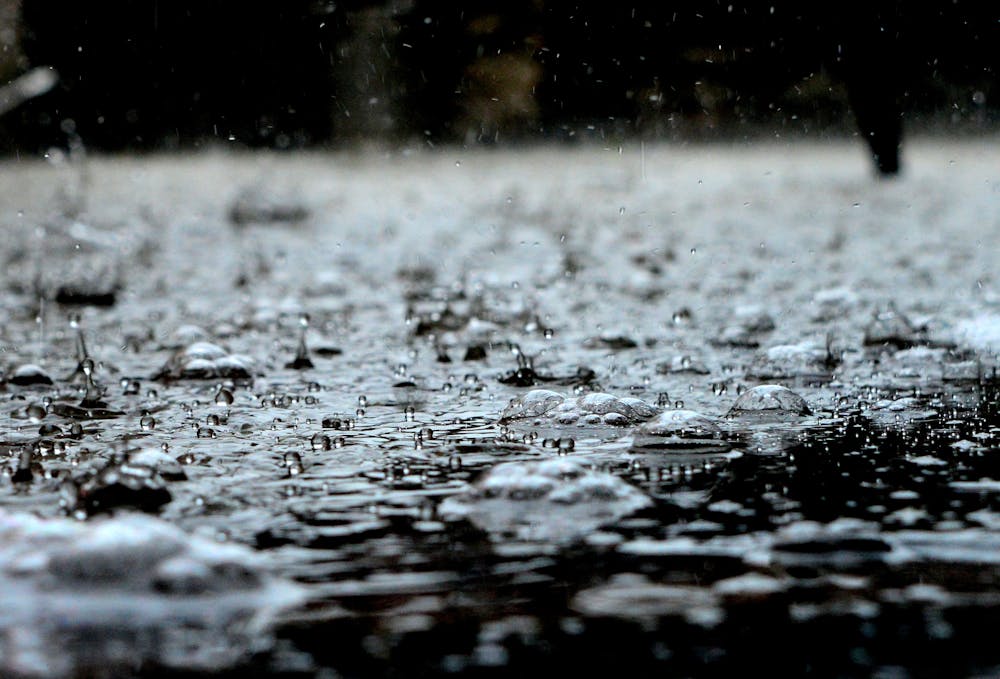 Photo of rain drops. | Photo: Pexels
The passenger yelled that the old man was back, and the driver told him to ask the old man what he wanted this time. So the passenger rolled down the window and shakily asked the old man.
The old man quietly asked if they have a light, and the passenger tossed a lighter out the window at him, rolled up the window, and shouted that he steps on it.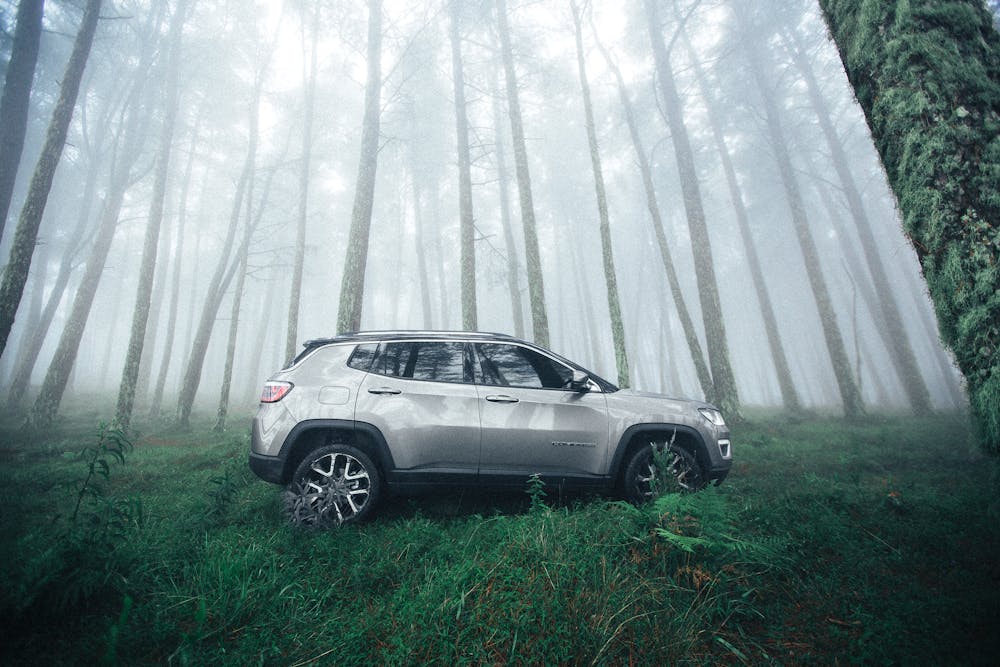 A car in the woods. | Photo: Pexels
Still drinking beer, the young men began driving even faster and tried to forget what they had just seen and heard. Suddenly, however, there was more knocking.
The passenger became even more frightened. He rolled down his window and loudly asked the old man what he wanted. To which the old man replied, "You want help getting out of the mud?"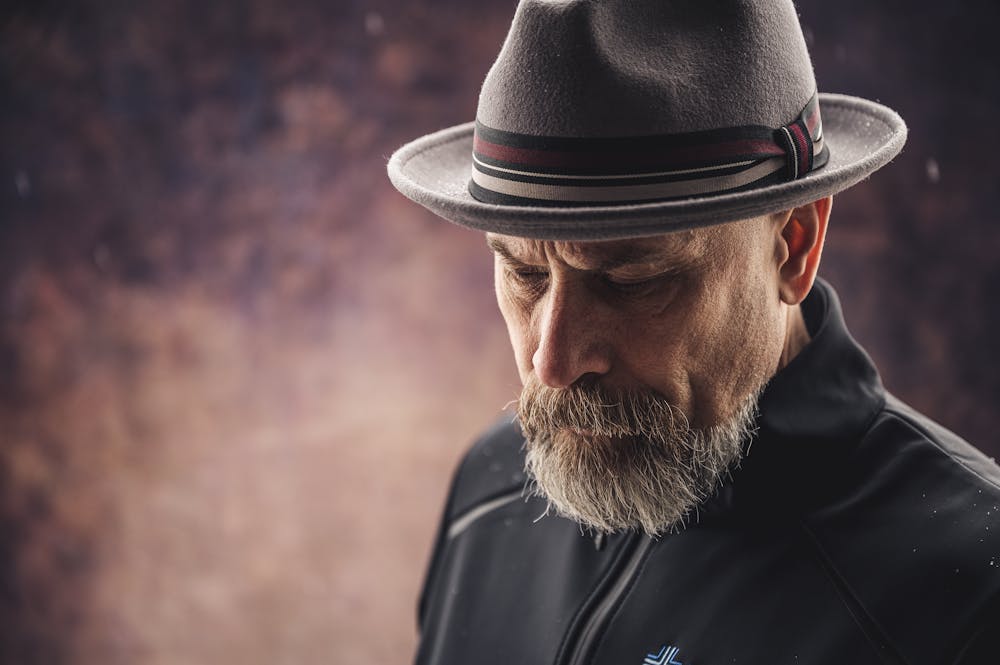 An old man wearing a hat. | Photo: Pexels
Want to laugh some more? Here's a story about a hungry man who stopped by a fast food place one afternoon. Standing outside, he was fascinated by the sign which offered "Fat-Free French Fries."
Source: Starts At 60
Please fill in your e-mail so we can share with you our top stories!