Fans Say Kourtney Kardashian Looks Pregnant after She Shows off Her Figure in This Pink Bikini
American media personality Kourtney Kardashian showed off her perfect figure, posing in a sweet pink swimsuit in a recent post on Instagram. Several fans weighed in their opinions, deeming her pregnant. 
It is hard for a Kardashian to stay out of the news. With one story or the other, the famous family never fails to make the waves or pop up in the latest tabloid. Now, Kourtney Kardashian seems to be the one keeping mouths rolling. 
The 41-year-old recently made the news when speculations rose about her being pregnant after posting a series of photos on her Instagram feed. In the shots, she was seen rocking a sweet pink swimsuit.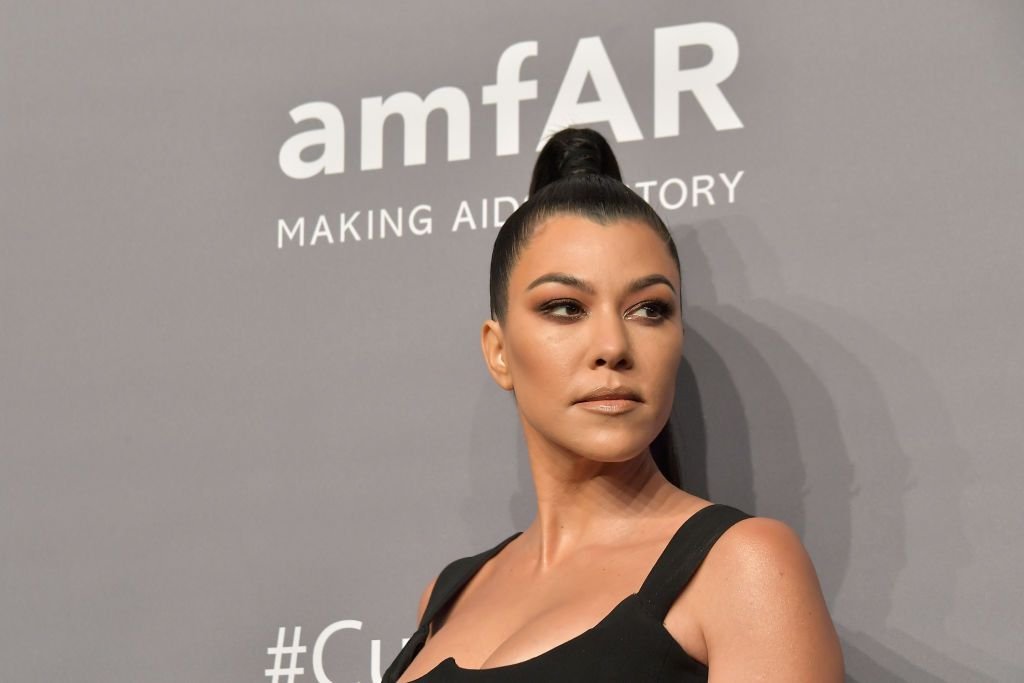 The photos were taken during a fun, relaxing time at a beach resort, and the mother-of-three was seen striking several sensual poses with one of her kids, Reign, in different parts of the lodge.
In one of the shots, she was seen posing in front of a full-length mirror, while another showed her reclining on a white comfortable-looking settee by the poolside with Reign laying on her lap.
She packed her hair up in a lovely bun, wore a pair of burgundy sunshades, and showed off her trim figure in the hot swimsuit. Fans, however, rushed to the comment section with speculations that the TV star was pregnant. 
Several of them asked if the eldest Kardashian was carrying a child, while one particularly excited fan declared with a happy-faced emoji that she looked pregnant. 
The media personality also made waves after she revealed that she would not be buying any more plastic products.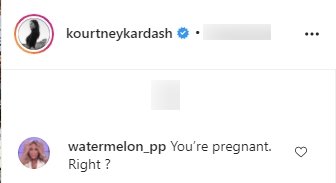 However, when the media personality's old high school friend and Poosh chief content creator Sarah Howard jokingly asked her to have a baby, she shut down the rising rumors with a humorous comeback. 
In the comment section, she replied to Howard, telling her to get her pregnant. Several fans also stood up for her, asking why everyone thought she was pregnant. The statement was then buttressed with praise for Kardashian's perfect natural body.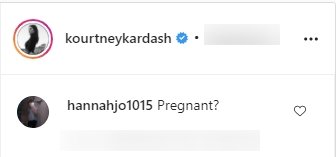 It goes without notice that the photos are actually a throwback as the socialite's little boy Reign still had his long locks in the shots, which was shaved off back in August. 
The media personality also made waves yesterday after she revealed that she would not be buying any more plastic products in a photo that showed her perfectly organized fridge packed with non-recyclable products.
In the picture posted on her Instagram Story, Kardashian explained that she was making an effort not to buy plastic containers and went on to thank those who were making environmentally-friendly decisions. 
The post came moments before she was seen rocking a stunning sheer long-sleeved dress with gorgeous intricately designed shin-high boots in anticipation of the New Year's Eve festivities. 
Like many others worldwide, Kardashian is more than ready to say goodbye to such a tumultuous year!