Salma Hayek, 54, Shows off Stunning Toned Figure as She Poses in a Purple Bikini
Popular actress Salma Hayek is a beauty to behold even at 54 as she consistently thrills followers in Instagram photos, revealing her healthy physique.
Popular actress Salma Hayek took to Instagram to share a gorgeous two-slide post of herself in front of a beach. She added the caption, "Last days of 2020. Never been more grateful for being healthy and in contact with nature.."
Hayek rocked purple swimwear in the first slide, coupled with a matching floral wrap and a brown hat. The picture attracted over a million likes as fans loved the look.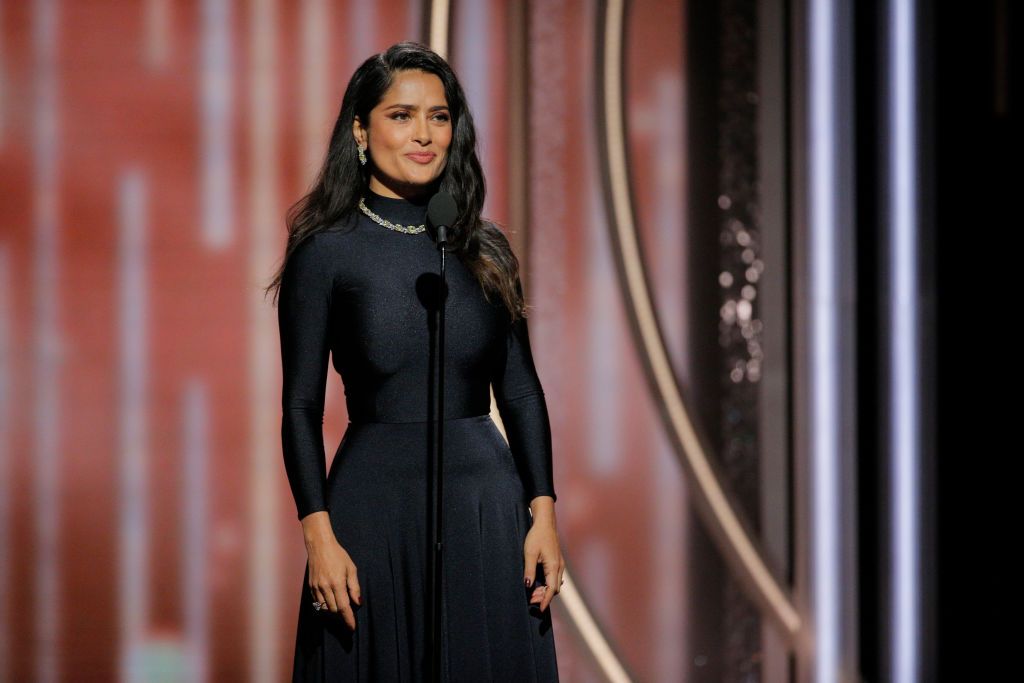 Now posing with her hands in her chiffon jacket, Hayek smiled warmly at the camera with a background revealing tall trees, a beach, and a white hammock in the second slide.
The ageless 54-year-old flaunted her cleavage and accessorized her look with a black pair of sunglasses, packing her hair back into a ponytail in both slides.
While some followers filled the comment section with compliments and lovely smileys, other amused followers commented that the star had not aged a bit. A particular fan told her she was beautiful as always.
Hayek is spending these last days in the year, amid the pandemic, with her partner, French billionaire Francois-Henri Pinault who is the owner of the luxury firm Kering which he inherited from his father.
Salma shocked fans when she switched up her look for the festive season.
Another time at the beach was captured in an Instagram post where Hayek rocked a glamorous animal-print one-piece with side cutouts that revealed her sexy curves.
Hayek seems to have a thing for the beach as she also celebrated her 53rd birthday at the beach, where she sported a bold teal swimwear, throwing fans into admiration of her healthy figure.
However, Hayek shocked fans when she switched up her look for the festive season by rocking wavy copper locks with honey blonde highlights in a picture with her mother-in-law.
The "Frida" actress, who usually isn't afraid to go natural in her grey hairs, disclosed in an interview that she doesn't dye her hair because she doesn't have the time to stay patient through the process.
There is no doubt that the ageless 54-year-old is doing well to take extra care of herself and actively motivating her devoted fans to do the same.