Check Out Malika Haqq Posing with Her Look-Alike Son Ace in Front of Lavish Matching Black Cars
Actress Malika Haqq recently spent some quality time with her lookalike son, Ace, and the duo posed for a photo shoot in front of lavish matching black cars.
"ATL" actress Malika Haqq and her lookalike son, Ace Flores, whom she shares with rapper Odis "O.T. Genasis" Flores, are the cutest duo, especially when they rock their matching outfits.
Haqq recently shared a heartwarming photo of herself and her son on her Instagram page, and the mom and son duo stole fans' hearts with their "His and Hers" black cars.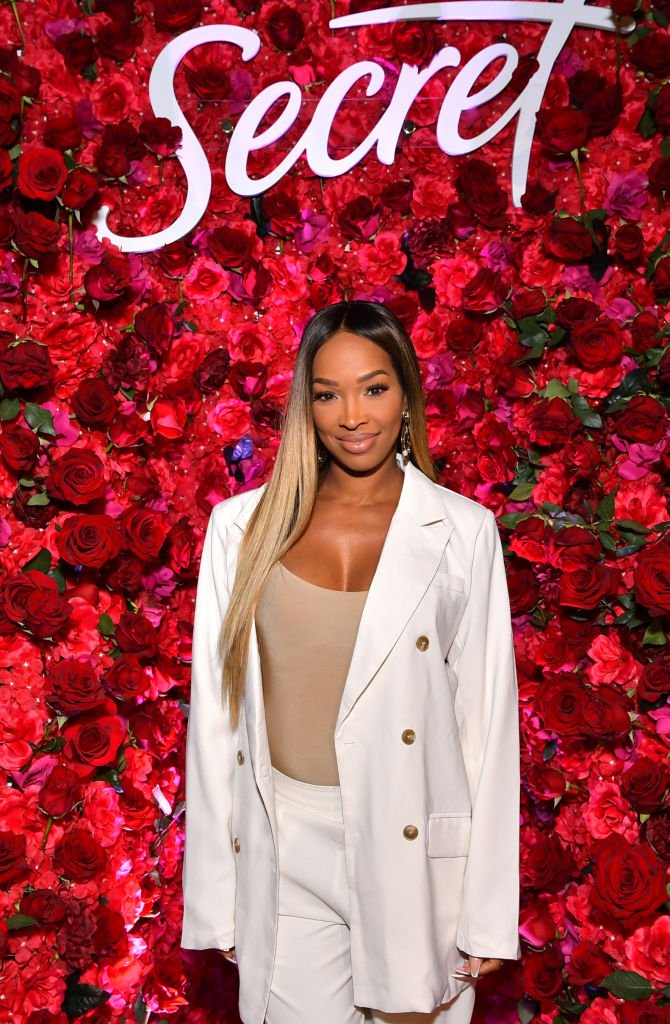 In the photo, Haqq was pictured squatting next to her son against a background of tall green trees. The gorgeous actress was dressed in a long-sleeved black shirt with camel-checkered print on the front.
She rocked it with black pants and black ankle boots. On her head, she had on a black knit hat covering her straight brown hair and accessorized with a pair of gold hoop earrings. 
Ace looked cool, posing in a black Mercedes-Maybach G 650 kids model. Just like his mom, he wore a black knit hat over his adorable face while suckling on a chocolate-brown pacifier.
Behind the adorable duo was a shiny black Bentley. In a second post shared by the reality star, Ace could be seen close-up enjoying his luxurious car while wearing a zipped-up hooded sweater.
Fans hopped in the comments section to express their praises. "This is just super cute," commented one fan. Another added, "No way...Cutest photo I've seen today❤️. beep beep [sic]."
Haqq spent most of her time during the pandemic preparing for her passion project.
While Haqq was rocking an outfit from online fashion powerhouse Pretty Little Thing, the proud mama recently started her own fashion venture in partnership with Naked Wardrobe. 
The actress, who is best known for her longtime friendship with the reality star, Khloé Kardashian, told Page Six Style that the mom and baby clothing line was inspired by her son. She said:
"I'm obsessed with the idea of dressing identical to my son and I know I'm not the only mommy that is."
The Mama Malika clothing collection launched in September after Haqq spent most of her time during the pandemic preparing for this project, which features 30 different pieces.
The single mom said she designed the clothing to be affordable and make moms feel super comfortable in their own skin. The pieces come in three colors, baby blue, chocolate brown, and camouflage.