Check Out Malika Haqq as She Poses with Pregnant Twin Sister Khadijah in These Stunning Outfits
Malika Haqq recently stunned her fans on social media after she shared a gorgeous shot of herself posing with her pregnant twin sister Khadijah.  
Malika Haqq turned many heads after she took to her Instagram page with a stunning photo of herself and her pregnant twin sister Khadijah. The pair were dressed in gorgeous outfits, with Khadijah showcasing her baby bump and Malika giving fans a good view of her toned legs. 
Malika wore a short white outfit that left her ebony legs bare from the thigh down. Her sister's dress was a peach-colored suit with high waisted pants and a top that looked like a sports bra.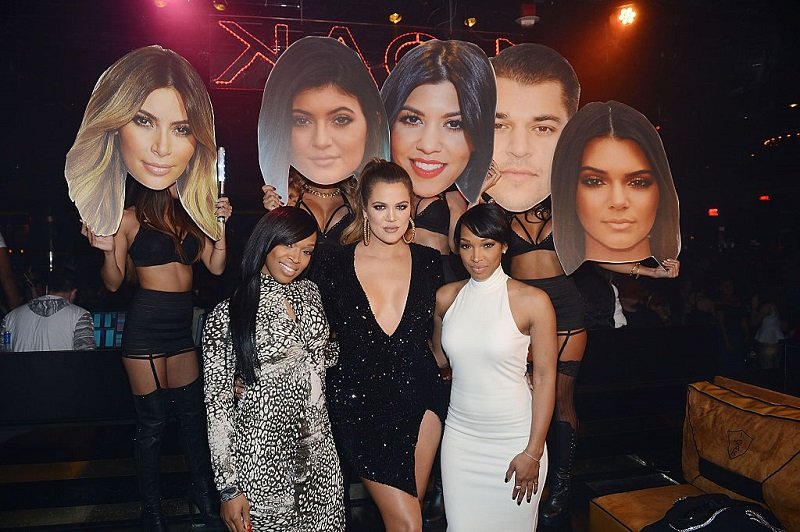 The expecting mother's wedding ring was visible in the shot. She and her twin Malika both had their hair styled in loose curls that flowed past their shoulders, with Khadijah's looking longer. Malika captioned the post with a cryptic comment that read,
"Till the wheels fall off."  
Meanwhile, in the comments section, her fans gushed over the beautiful shot that has garnered more than 400 comments from loyal fans. They all thought the sisters were gorgeous, and Malika's BFF Khloé Kardashian echoed similar sentiments, tagging her "beautiful."
While Khadijah may be settled, her twin is the direct opposite.
The child Khadijah carries is her third. She announced news of the pregnancy in a paid sponsorship with CleaBlue via Instagram, five months after Malika welcomed her baby boy.
Like Malika, Khadijah also shares a bond with Khloe, and when the famous TV personality heard about the pregnancy, she expressed excitement and declared how happy she was for the expecting mother. She wrote in the comments section:
"Oh my god this is the best news ever! I love you I love you I love you! Thank goodness the news is out!!! Lol I am so so happy for you and your beautiful family!"
Khloe was not the only one from the Kardashian-Jenner clan to congratulate Khadijah. Kim Kardashian, who is also friends with her, dropped her congratulatory comment too.
Since the announcement, Khadijah has kept her fans updated on how things are going. Earlier this month, the 37-year-old actress revealed that she suffered a preterm labor scare that left her bedridden in the hospital. 
Khadijah made the revelation on Instagram and let her fans know she was doing better. The gorgeous mother also revealed that she is no stranger to scares and pregnancy issues as she faced them in her previous two pregnancies. 
She credited her friends and family for giving her an avenue to talk about it and feel better, then expressed her concern for other pregnant women who may have gone through the same thing. Khadijah advised:
"Let's be there for each other." 
Khadijah shares all her children with her husband, Bobby McCray. The pair have been married to each other since 2010. While Khadijah may be married, her twin is the direct opposite, and the only thing they have in common relationship-wise is that they are both mothers. 
Malika is a single mother who shares her child with her estranged boyfriend, O.T. Genasis. They dated for two years but eventually ended their relationship because it was not working out. 
Though they are done with each other romantically, the couple has chosen to put their child's needs first and join hands to co-parent him in a loving environment, a decision fans of both parties have praised. Hopefully, things stay that way.