Chrissy Teigen Reveals She Has Been Sober for 4 Weeks Following a Heartbreaking Miscarriage
Chrissy Teigen blessed fans with a hilarious video of herself dancing in a swimsuit and revealed the secret behind her happiness on Instagram.
Chrissy Teigen is a former swimsuit model, TV personality, and wife of the iconic singer John Legend. The 35-year-old recently showed off her dance moves on Instagram and shared the reason behind her excitement with fans.
On December 29, the footage of Teigen dancing in a colorful one-piece swimsuit was shared on her page and it captured the former model waving her hands in the air as she shook her hips to the beat of her good morning song.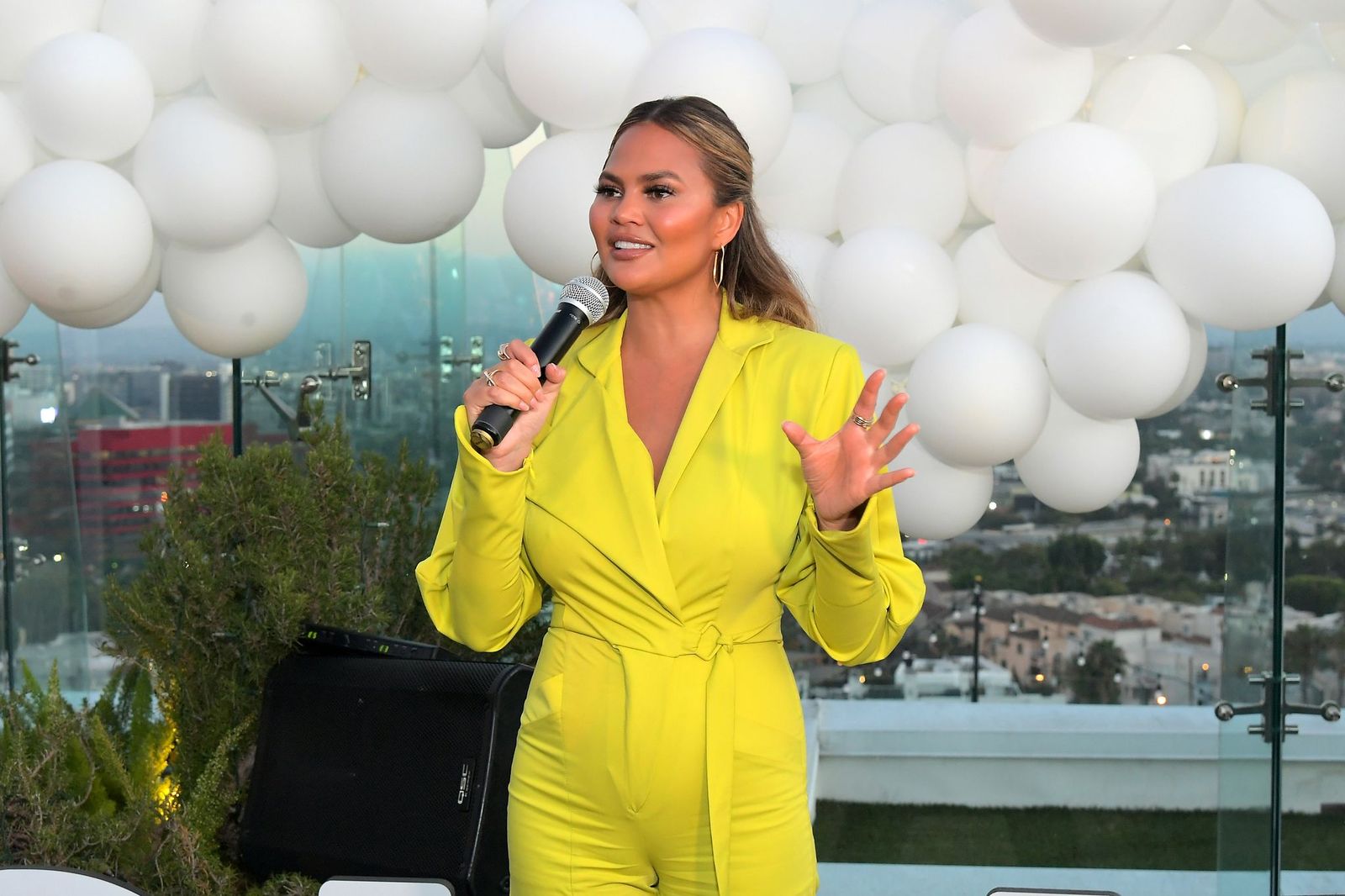 This hilarious video was positively received by fans and celebrities, who flooded the comment section with their praises. Star actress Rumer Willis described Teigen as "pure joy and magic."
Teigen and Legends iconic relationship began after their first meeting on the set of Legend's music video.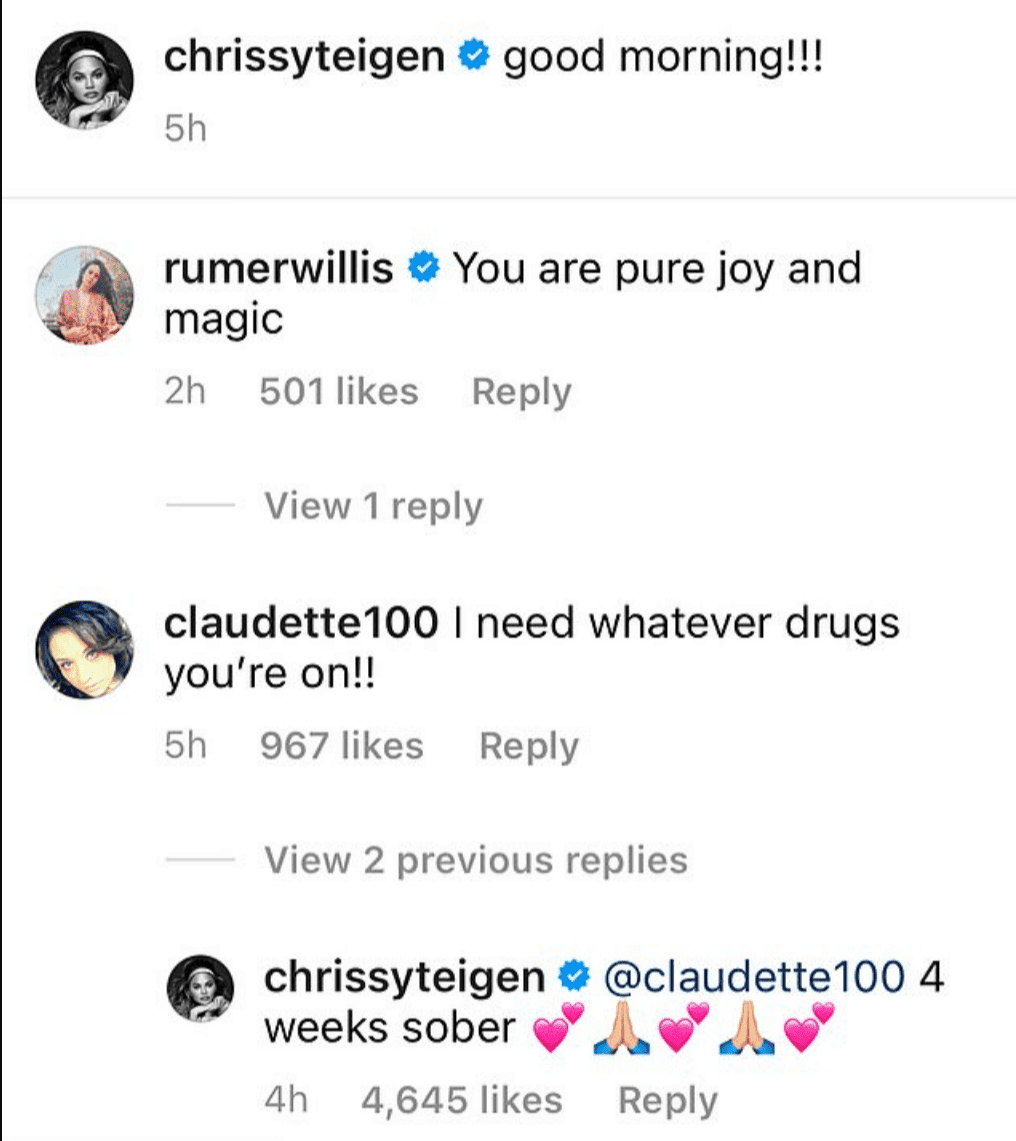 While a female fan jokingly implied she wanted the drugs the TV personality was taking. The "Lip Sync Battle" host replied to the fan's comment with a surprising confession of being 4 weeks sober.
Her confession received several supportive comments from fans, who expressed their joy and pride over Teigen's achievement. The 35-year-old previously opened up about her addiction to alcohol in a 2017 interview.
The mother-of-two stated that at a point in her life she drank too much and was appalled by her behavior in front of people she respected. The "Bring The Funny" judge also confessed that her family has a history of alcohol abuse.
Teigen's 4 weeks of sobriety confession occurred during her family's vacation to St. Barts. The TV star was spotted enjoying quality time in the sun alongside her husband and their children — son Miles and daughter Luna.
The mother-of-two wore the same one-piece swimsuit as seen in her video while Legend showed off his toned body by going shirtless and rocking a colorful short as he had fun riding a jet ski.
Teigen and Legends iconic relationship began after their first meeting on the set of Legend's music video for the song "Stereo," in September 2006. Their romance grew stronger through numerous texts and calls while the singer was on tour.
In September 2013, the couple said their vows, and one of the Legend's best songs "All Of Me" was inspired and dedicated to Teigen. However, in September 2020, the lovebirds, unfortunately, lost their third child.
The pair named their unborn son Jack and shared the tragic news of his death on social media. Despite their grief, the pair were a united front and stated they would endure the pain as a team just as they did everything else.