Brittany Cartwright Proudly Flaunts Her Baby Bump after Being Shamed by Trolls on Social Media
Brittany Cartwright took to Instagram to call out trolls whose comments have previously made her feel down about her pregnancy weight gain.
Brittany Cartwright, 31, took to Instagram to share a photo of herself and her pregnant belly and admitted that negative comments from internet trolls had made her feel down about herself. 
In the Instagram post, she wrote that she had dreamed about the baby that she was growing and owed it herself to treat her body with the respect it deserved.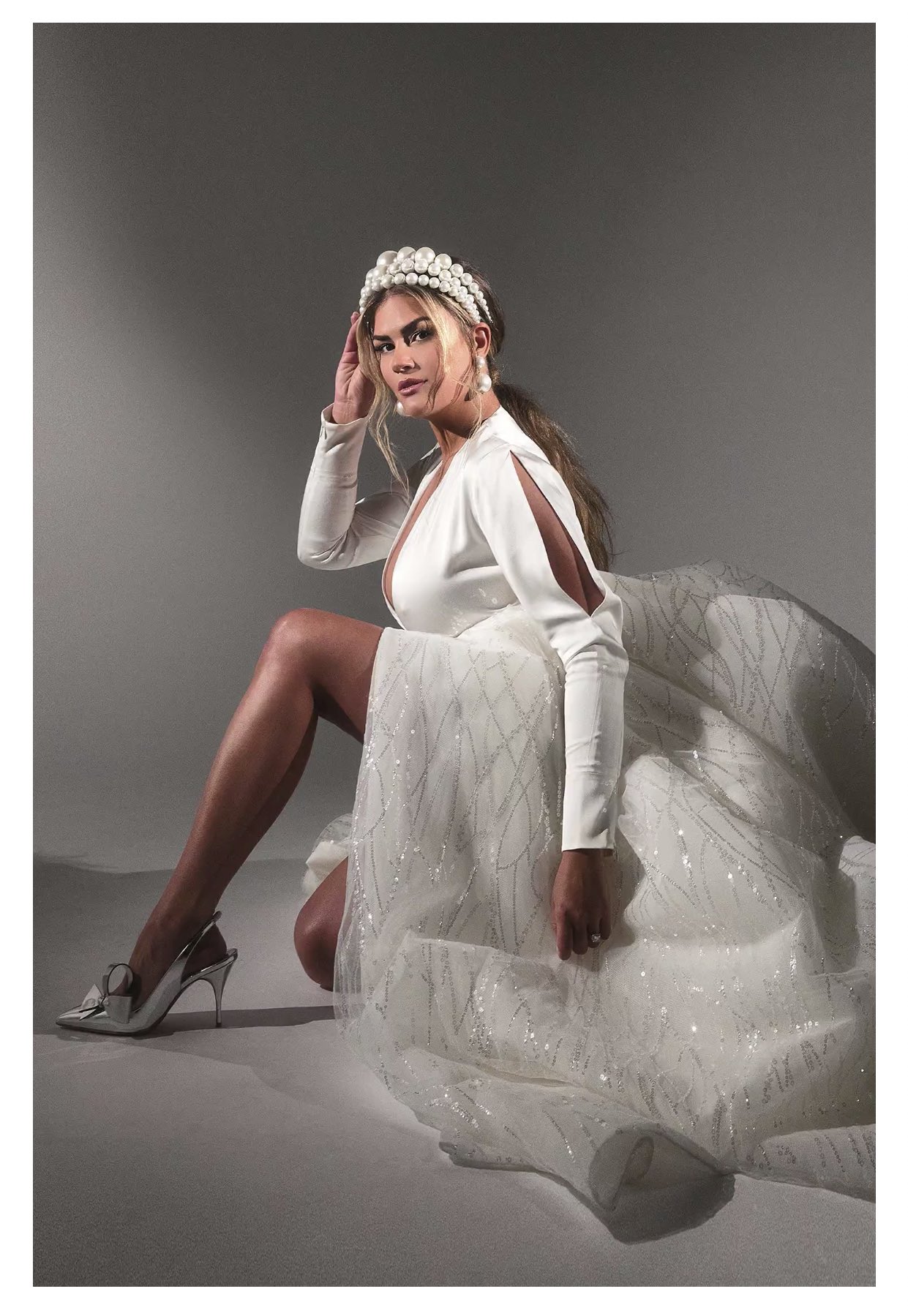 She shared that she had originally shared the photo showing off her belly to her Instagram stories however she decided to call out trolls and honor other moms by making the photo a permanent post.
She expressed in the caption that all "mommy to be's" and mothers, in general, were killing it and should not let the negative opinions of others get them down:
"To all you other Mommy to be's and mommies in general YOU ARE KILLING IT, don't let opinions of others get you down."
The pregnant Cartwright went on to say that she felt honored to be able to be a mom and to be having a beautiful baby boy in the next few months.
The photo alongside the caption features the "Vanderpump Rules" star wearing a leaped print bra and showing off her 25 weeks pregnant belly. She had her dark brown hair tied up in a bun.
The picture was taken in the classic mirror selfie style in her bathroom, which looks absolutely stunning as it is fitted with a large bathtub and a shower.
She shared that she felt blessed and lucky to have the opportunity to experience being pregnant even though she was 25 weeks along and still experiencing being sick every day:
"I am going to give my body the respect it deserves and shout it from the rooftops how lucky and blessed I feel to experience this pregnancy."
Cartwright and her husband Jax Taylor were married in 2019. Their baby is expected to be born in April 2021.They recently announced on Instagram that they both will no longer be on the bravo reality Tv series Vanderpump rules.
The reality stars each posted their own Instagram announcement of their exits with various throwback photos from the show. They had expressed that they were excited to start growing their family and start new endeavors.
The show has seen a lot of drama from castmates such as accusing each other to be wanted by the police, or the resurfacing of racist tweets both of which have seen many being fired from the show. 
Cartwright had been described as the sweetheart of the show, and although she was not featured too much, she will be missed by the "Vanderpump Rules" fans.