Look Back at Alec & Hilaria Baldwin's Wedding, Which Had a Unique Flavor of Spain Incorporated
Actor Alec Baldwin, who has won many accolades mainly for his job in "30 Rock," has been married to yoga instructor Hilaria since 2012. Their wedding was one of a kind.
Hilaria and Alec tied the knot on June 30, 2012, at the Basilica of St. Patrick's Old Cathedral in Manhattan. Some of the guests included Tina Fey, Woody Allen, and Lorne Michaels.
One of the most remarkable aspects of the ceremony was that Hilaria paid tribute to her Spanish roots by including some elements of the culture, like a flamenco hand fan.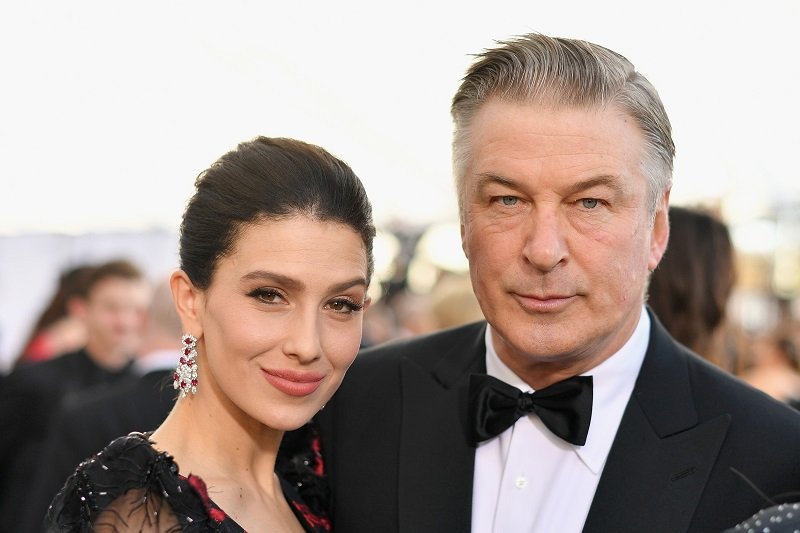 ALEC AND HILARIA BALDWIN'S WEDDING
Apart from that, the podcaster wore a long white veil with lace embroidering the crown of her head that resembled a mantilla, a traditional Spanish lace worn over the head and shoulders.
Hilaria, who said that she liked she could bring in a "bit of [her] culture," used the flamenco hand fan while she and Alec were exchanging their marital vows.
Their rings also paid homage to Hilaria's Spanish heritage as they have an inscription that reads, "Somos un buen equipo," which means in English, "We are a good team."
[Alec] was sure his marriage was solid because announcer Steve Higgins blessed it.
After tying the knot, the couple and the guests headed to the wedding reception, held atop New York University's Kimmel Center. For their first dance, Hilaria and Alec chose Luis Miguel's "Contigo."
She then admitted that Andrea Bocelli's "Ave Maria" was one of her favorite Spanish-language songs, which is why she walked down the aisle to it.
At the moment, Alec and Hilaria have been married for over eight years. To mark their eighth anniversary, they took to social media to share some photos of their wedding.
CELEBRATING THEIR ANNIVERSARY
In Alec's case, he uploaded a picture showing him and Hilaria walking across the church holding hands. For the caption, the actor wrote that he was sure his marriage was solid because announcer Steve Higgins blessed it.
On the other hand, Hilaria shared a beautiful picture of Alec carrying her in his arms in front of the altar. The pair were looking at each other in the most beautiful way.
For their third anniversary, Hilaria had already shared some photos of the ceremony that showed her and her husband at the altar and performing their first dance together during their reception.
Nowadays, the couple has five children – Carmen, Rafael, Leonardo, Romeo, and Eduardo. Ireland, Alec's daughter from his relationship with Kim Basinger, is frequently seen with the couple, too.