Watch TI & Tiny's Daughter Heiress Harris Posing in This Funny TikTok Video
T.I. and Tiny's baby girl, Heiress's recent Tik Tok show-off, had many admirers, including celebrities eating right out of her small palms as she showed off her dance moves.
With both parents being showbiz icons, little Heiress, the daughter of hip hop stars, T.I and Tiny, is bound to be one of the showbiz stars the entertainment world should watch out for.
Already showing streaks of a showbiz prodigy, Heiress has been putting out premium social media content through Instagram and Tik Tok.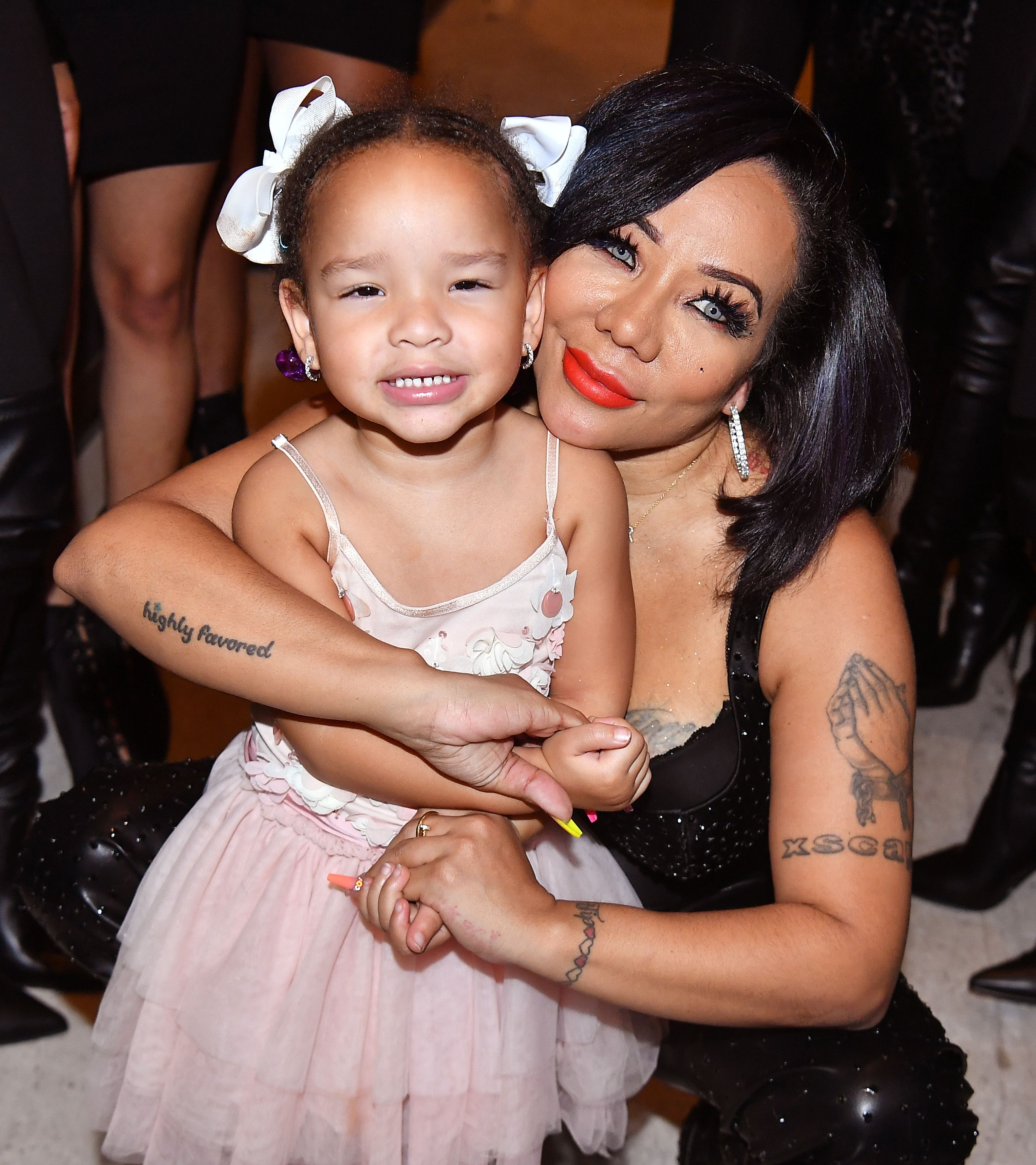 Her recent dance display shared to her mom's Instagram page was from a Tik Tok challenge where Heiress blew fans away with her miming abilities. 
In the clip, the baby girl looked as pretty as ever in a white long-sleeved shirt and a pair of baggy pants. Without missing a beat, Heiress mouthed the lyrics of the music while adorably gesturing with her hands. Her mom captioned the post:
"My superstar & her Tik Tok Takes!! That second time she made sure she found that pole to lean on. Lol…" 
Just as Tiny was enthralled, many fans were all about Heiress, leaving their warm opinions and gushing over her. The post did not go unnoticed by celebrities like Taraji P Henson and Ashanti, who reeled with laughter and posted heart emojis. 
Heiress could as well be subtly telling her admirers to watch out for her showbiz fame. 
In days leading up to Christmas, Heiress made headlines after collaborating with her mom to champion her annual charity event in Atlanta. Tiny pulled off the occasion where she hosted over 24 families with her twinnie's help.
Heiress did not hesitate to show off her entertainment skills when it was her turn to perform. The youngster warmed many hearts as she did a beautiful rendition of "Rudolph the Red-Nosed Reindeer."
While her rapport with her mom is exceptional and admirable, the daddy-daughter chemistry with her dad is unmatched. Moments like bedtime storytelling and daddy-daughter twinning moments are notable.
The lovely kid's vibrant personality has been a thing of delight on social media since she was born. It is safe to say that Heiress easily pulls at her family members' heartstrings with how she indulges in precious moments. 
When she is not testing her culinary skills with Xscape star and aunt, Latocha, she's showing off premium fashion content and twinning with her Grammy-winning mom.