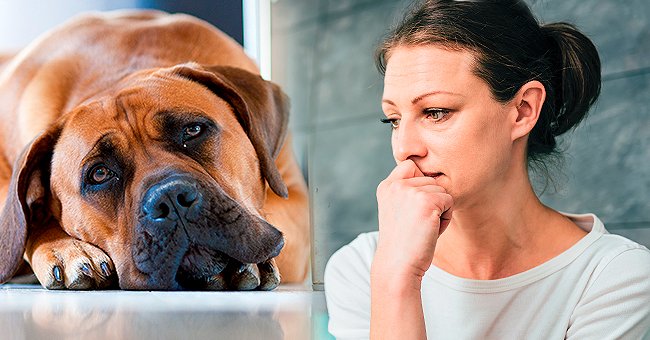 shutterstock.com
Woman Wants to Get Rid of Her 8-Year-Old Dog after Welcoming a Baby
A woman who wants to get rid of her pet dog, which she has had for eight years after welcoming a baby, wants to know if she is wrong and unfair to the canine.
The woman in question took to Reddit to tell her story. She explained that she has had her dog for eight years since he was a puppy. For all those years, she has loved and catered to him.
She wrote that he had been attached to her hip as they go everywhere together. The poster described the canine as a velcro pet and noted that he could be troublesome as he knows what to do but still does whatever, hoping to get away with it.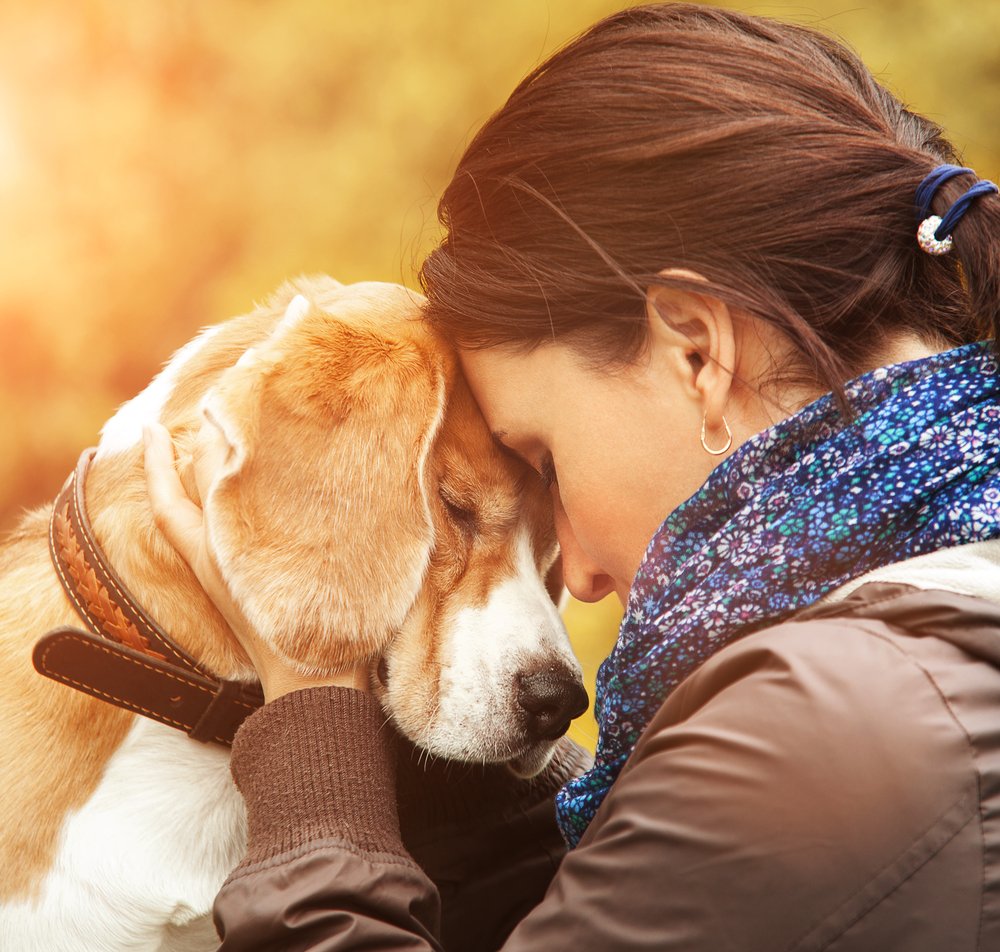 A woman with her dog. | Photo: Shutterstock
The canine has bitten her father, her sister, her mother-in-law and even growled at her husband. She always tries to paint him in a good light, telling those that come in contact with him that he has a weird phobia for those that bend over to pet him.
This year, the poster got pregnant. Before she conceived, she always believed that having a pet was a lifetime commitment. However, with the pregnancy hormones, her dog became irritating to her.
She couldn't stand him, and everything he did irritated her, leading to an unnatural expression of rage. Whenever he snuggled close to her and jumped on her lap, she would push him away.
Initially, she thought it was the pregnancy hormones making her irritable, and it would subside once the baby arrives. However, the reverse occurred. With the baby here, the poster still feels irked by her pet.
To make things worse, her husband never liked her dog as he believes the pet is spoiled. Her husband always advises her to give the dog away, but she refuses, thinking her short fuses are temporary.
However, whenever she looks at the abandoned pet and sees how sad he looks, she wonders if he would be better off elsewhere. She keeps battling with the thought of giving him away, going back and forth.
However, one particular day, things changed. She saw him walk from one end of the nursery to the other and became furious because they just cleaned the carpet for the baby.
Out of anger, she googled a dog revoking organization and set up a profile for the dog. At the moment, she didn't care who would take the pet from her. Her husband urged her to take the dog to the shelter, but she refused.
She doesn't want him to be put down because she still cares about him. Now, she is receiving applications from the profile set up with people asking to adopt him. The poster can't help but feel bad for her dog.
She imagines he'll feel horrible once he knows he will be given away. She wants to know if she is a bad person for giving her almost senior dog away. What do you think of the story? Is the woman wrong? If you want to read a similar story, click here
Please fill in your e-mail so we can share with you our top stories!