Tennis Star Andy Roddick Saved Lives in Rome Fire 16 Years Ago — Here's What Happened
Renowned tennis player Andy Roddick was once hailed a hero after he saved lives in a fire incident in Rome 16 years ago. Here is a glimpse into what went down.
Andy Roddick is famously known for his impressive tennis playing skills. He was named the World No. 1 player in 2003 and went on to win several more Grand Slams titles before his retirement in 2015.
However, Roddick's impact wasn't only limited to the world of tennis. The 38-year-old was a true hero who never failed to step up whenever needed, especially during an infamous fire incident in Rome.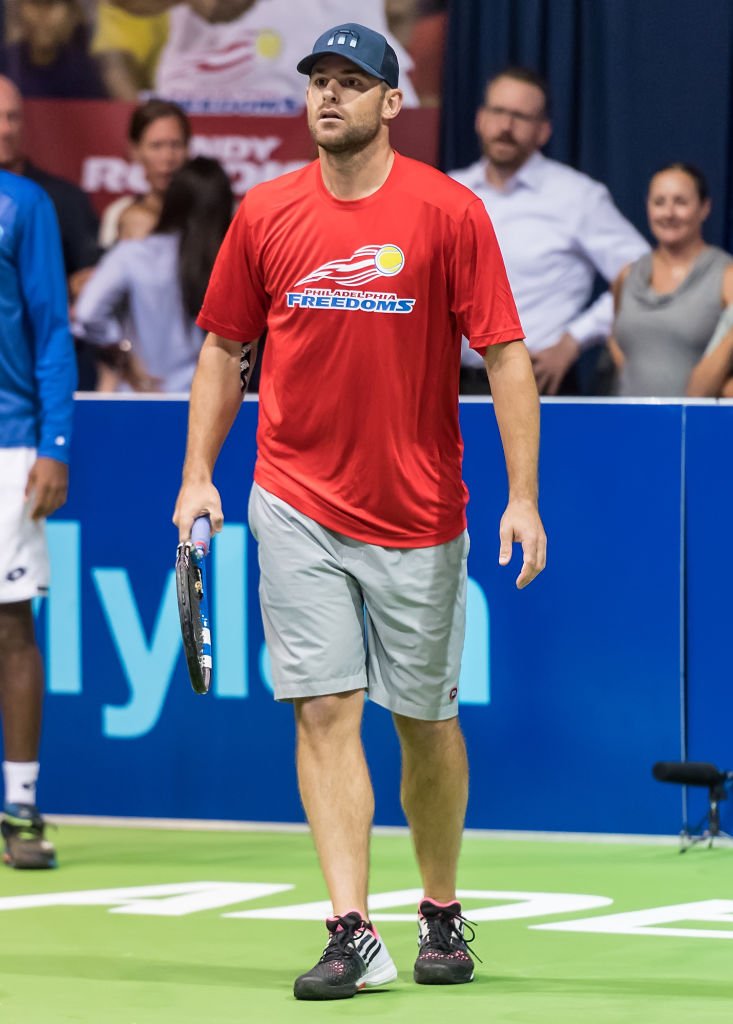 In 2004, Roddick, alongside other tennis players, traveled to Rome, Italy for the Rome Masters tournament. While lodged at the five-star hotel, Parco Dei Principi, in central Rome, a fire broke out at around 5 am and engulfed the top floor. 
The players were all safely evacuated. However, much of their equipment was destroyed in the fire.
As a traveling athlete, decent hotel accommodations are a MUST. With hotels in over 200 locations worldwide, it's easy to find an @IHG property wherever you go that you can trust. Thank you @IHG @InterContinental for hosting me this Open! #ExperienceIHG #ad pic.twitter.com/wn9kT5NJjk

— andyroddick (@andyroddick) August 24, 2019
According to reports, about 200 guests were evacuated from the hotel. Roddick, who was on the sixth floor, had to jump from the balcony because the corridor was already filled with smoke. Speaking about it, he said:
"I woke up to go to the bathroom and noticed it smelled a little bit like fire in my room. I couldn't figure out what it was. So I opened the front door, and a cloud of black smoke came in."
Think you can handle the perfect serve? I'm in NYC with @Heineken_US tomorrow giving fans a chance to do just that. Swing by and you could be headed to the @USOpen. #NowYouCan #ad Must be 21+. #NoPurNec Rules: https://t.co/ExbfeWf1Ig pic.twitter.com/MBSrLbKGno

— andyroddick (@andyroddick) August 21, 2019
Upon leaving through his balcony, Roddick helped rescue Dutch player Sjeng Schalken and his wife, alongside six others trapped on a roof ten feet away. 
They all had to jump to his balcony, and the Nebraska native helped catch them while communicating with people on the first floor, who had been trapped, and those below who could help out.
Happy Masters Thursday @WMurrayGolf #justatrimpolo https://t.co/LOhpyWtnVN pic.twitter.com/YLfhmJCcjn

— andyroddick (@andyroddick) April 5, 2018
When asked how he could be proactive amid the turmoil, Roddick explained that it all came to him instinctively because of the adrenaline rush. According to ATP Tour spokesman Nicola Arzani, the players were all safely evacuated.
However, much of their equipment was destroyed in the fire. Roddick lost all of his belongings in his sixth-floor suite with his rackets getting melted. Most of the hotel guests escaped the fire; unfortunately, three victims lost their lives. 
.@DietzandWatson asked me if I wanted this shirt. Obviously I said yes. And then they asked me if I want 50 more. Obviously I said yes. But my dresser isn't big enough, so I had to turn them down. Head to their page to grab one of your own. pic.twitter.com/H0yPKLEo9z

— andyroddick (@andyroddick) October 11, 2018
They included an elderly Canadian couple, Paul and Bernice Busque, who passed away from smoke inhalation, and an American man James Lawery, who fell while trying to climb down the balcony using a rope made of bedsheets.
Five people were treated for smoke inhalation. The fire outbreak was treated as suspicious, and the police questioned two female Americans.