Billy Joel's 5-Year-Old Daughter Della Singing Happy Birthday to Big Sister Alexa Ray Will Melt Your Heart
Della is living proof that it is true when people say the apple does not fall far from the tree. The five-year-old daughter of Billy Joel recently proved she could carry a tune as well as her dad.
On December 28, legendary musician Billy Joel took to Instagram to share a heartwarming video of his daughter Bella belting out "Happy Birthday" to her older sister, Alexa Ray Joel.
Della carries the song's tune perfectly in the video that has already gotten more than 22,200 likes. Prior to her spectacular performance, Della can be seen emerging from the couch.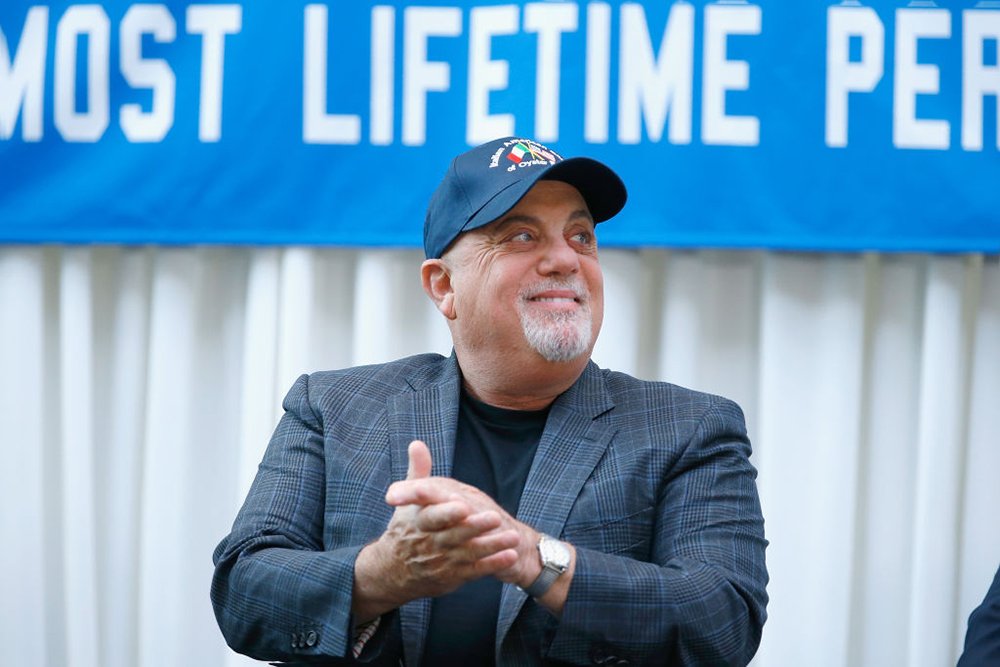 Della looked so cute in her black t-shirt and red shorts. She just let her tresses down. In the video, the little girl can be seen not wearing any footwear. Needless to say, many fans admired her.
Meanwhile, her dad Joel captioned the post that also features two photos: "Happy Birthday to our big sister @alexarayjoel. You have been singing us lullabies since we were born."
The singer-songwriter added that they are delighted to finally get to sing to Alexa Ray on her birthday. Joel, also called the "Piano Man," continued to say that they love her more than words can express.
The singer took to his social media pages to share a series of adorable videos.
As reported by Good Morning America, Alexa Ray, 35, is the singer's daughter with his former wife, model Christie Brinkley. Meanwhile, Joel shares Della and three-year-old Remy with his wife, A-Rod.
Joel, a multi-awarded artist who was born in 1949 in the Bronx, New York, and grew up on Long Island, is one of the best-selling artists of all time, according to Smooth Radio.
Joel has sold over 150 million records worldwide. He is the sixth best-selling recording artist, as well as the third best-selling solo artist in the United States.
Back in May, Joel celebrated his 71st birthday. His family made sure he has a wonderful time on his special day. The singer took to his social media pages to share a series of adorable videos.
The video clips feature his two younger daughters performing "Happy Birthday." In the first video, Della can be seen belting out the song while walking down a hallway.
Joel received equally loving and enthusiastic remarks from his youngest daughter, Remy. Fans flocked to the comment section to wish the singer a happy birthday and praise his daughters' talents.