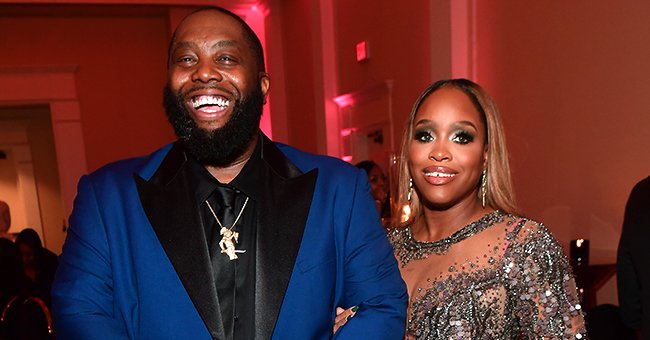 GettyImages
Rapper Killer Mike Has Been Married for 14 Years — Meet His Wife Shana Render
Atlantic rapper Killer Mike and his beautiful wife are still going strong after 14 years, and the rapper believes that his marriage is his best business decision ever.
Killer Mike and his wife, Shana Render, have been referred to as a power couple several times now. Here are some of the things to know about the woman who captured Mike's heart.
The couple has always shown their love and affection for each other on social media by sharing adorable pictures of themselves at outings, vacations, and even the most random pictures.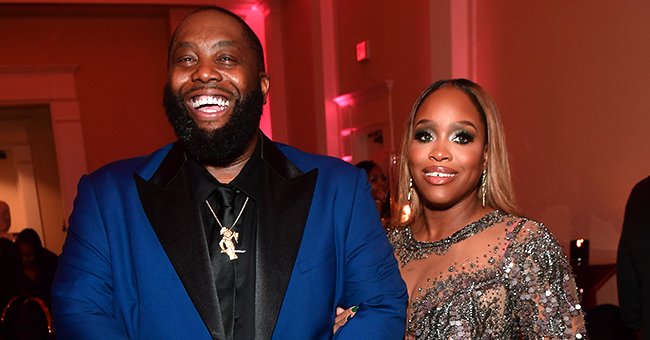 Killer Mike and Shana Render attends the 2020 Leaders and Legends Ball at Atlanta History Center on January 15, 2020 | Photo: Getty Images
The lovebirds recently celebrated their 14th anniversary, and Render took to Instagram to share a selfie of them at what looks like a party with the caption:
"I will forever love you in a place where there is no space and time. Happy anniversary to us Michael, and may God continue to bless our love."
Despite the fact that he is Atlantic hip-hop royalty, Killer Mike has lots of businesses in Atlanta, including real estate, a barbershop, and a hair salon called Graffitis SWAG, which was a lifelong dream for the rapper.
During an interview with GQ, Render and her husband revealed that Mike is the face of the business, but Shana is the one with the business mind, and she makes the financial decisions.
Mike disclosed their new plan is to open a hotel in Georgia and hopes that the state legalizes Marijuana soon because he would like to build a smoke room there.
Killer Mike, whose real name is Micheal Render, and his wife tied the knot in 2006, and according to him, she's been his "fight coach" and the "CEO of the family" ever since.
Mike revealed that his wife was there for the family for two years back when he was struggling with his rap career after he turned down a record deal with a major company, deciding to stay independent. He tells CNBC Make It:
"I went broke, I failed. My wife was the only person who believed in me and wouldn't let me give up on myself."
However, his love for his wife knows no bounds. During an interview with GQ, Mike further stated how he and Render are the true definition of the word "partner."
Expatiating, the rapper stated that he would open the car door for her, and she would cook for him; a fact he was swift to mention was mainly because she is a very good cook.
However, Mike made sure the interviewer knew that he and his wife's relationship is not bound by roles but rather the commitment to themselves, their family, and their businesses, making them partners.
Mike is a family man, and he spends most of his time with his wife and kids. He has four children from previous relationships and none with Render.
Mike spends time with his children and sometimes helps them with music, especially his youngest daughter Mikey who seems to be very interested.
While he is still surprised by his success and seeing his picture on billboards promoting his new Netflix series, "Trigger Warning," his wife tells him, "I always knew you'd be up there."
Please fill in your e-mail so we can share with you our top stories!