Elizabeth Marvel Has Been Married to Bill Camp since 2004 — What to Know about the Actress
"Homeland" actress Elizabeth Marvel is truly a riveting woman to watch on-screen whenever she picks up a character to portray. Here is some insight into who she is as well as her marriage to actor Bill Camp.
Actress Elizabeth Marvel has an unbelievably extensive and impressive Broadway and Off-Broadway career. She is most popularly known for her roles in the political thrillers "Homeland" and "House of Cards."
When she is not playing the role of a tough, brilliant, and thrilling political figure, the actress can be found leading a quiet life with her husband, actor Bill Camp, and their son, Silas. Learn more about Marvel and her marriage to Camp.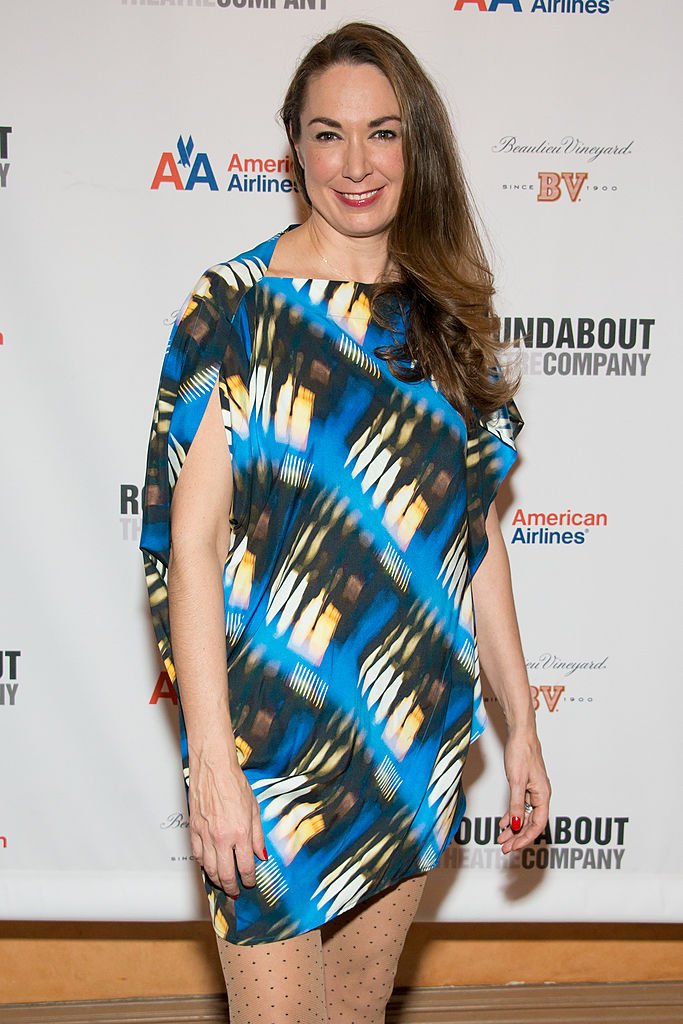 WHO IS ELIZABETH MARVEL?
For "Homeland" star Elizabeth Marvel, "actress" is only a title that barely scratches the surface of who she is. Marvel was born in Los Angeles, California, in November 1969.
The actress started her journey to film success at Northwest Michigan's Interlochen Arts Academy and, later on, went to the Juilliard School.
When they got married, they had already been together for almost fifteen years.
Armed with her training and talent, Marvel officially launched into her career in the '90s, starting with off-Broadway plays. In 1992, she landed her first professional role as Isabella in "Measure for Measure" at Canada's Stratford Festival. 
I'm gonna need Allison Janney and Elizabeth Marvel to take 23-and-Me DNA tests. I'm pretty sure they are identical twins. pic.twitter.com/dgHpGOeBDq

— Scott Feinberg (@ScottFeinberg) October 27, 2019
HER IMPRESSIVE CAREER
Marvel's career and extensive filmography are undoubtedly impressive. In theater, the 51-year-old has several productions under her belt, including "Other Desert Cities," "Top Girls," "Seascape," "An American Daughter," and "Taking Sides."
Her most recent Broadway appearance was 2019's "King Lear." Outside Broadway, the actress has equally impressive feats to her name, including "A Dog Year." 
She also worked on "The Other Woman," "The Bourne Legacy," "The Congressman," "Gifted," and 2020's "News of the World." On Television, she has also appeared in several hit television shows, including "The District," "Law & Order: Special Victims Unit."
Marvel starred in "House of Cards," in which she played the role of Heather Dunbar, a thrilling attorney and politician with a lot of power and ambition.
She also starred in the political thriller "Homeland" as President Elizabeth Keane. Elizabeth Marvel's "Homeland" role is one of her most popular as the hit show has won over a large fanbase in the many years that it has been running.
Elizabeth Marvel wins lead role in Marvel's Helstrom, presumably by default https://t.co/lTLO7asRbC pic.twitter.com/DoyiUpGyBz

— The A.V. Club (@TheAVClub) October 8, 2019
Marvel starred in a complete season of the show from 2017 until 2018. In an interview, she spoke about her character in the show and said:
"With Elizabeth Keane, the character that I play, they have created this maverick who is definitely creating her own narrative as it unfolds."
#Helstrom star Elizabeth Marvel on joining Marvel's scariest show yet (and a whole lot more!)https://t.co/aMmeMHLRSN pic.twitter.com/gg4zl7HkIr

— ComicBook.com (@ComicBook) July 24, 2020
Most recently, the actress played Victoria Helstrom in the hit series "Helstrom," alongside Tom Austen, Sydney Lemmon, and Robert Wisdom. She also opened up about her character in another interview. She explained:
"I brought my own brand of hell and my own relationship to rage and control and power. I was the conduit, so it came out the way I express it."
#Helstrom star Elizabeth Marvel shares a wonderful story about her son dressing up as Stan Lee and being spotted by the late icon himself.

For more #EWFandomWeek: https://t.co/84heJv2yD3 pic.twitter.com/cJFy9vnuJZ

— Entertainment Weekly (@EW) July 23, 2020
THE MARVEL AND CAMP ROMANCE
Alongside being a highly talented actress, Marvel is also actor Bill Camp's wife of over 16 years. The husband and wife tied the knot on September 4, 2004, at a San Francisco park, Stern Grove.
According to New York Times, the wedding was officiated by Heron Freed Toor, a minister of the Universal Life Church. When they got married, they had already been together for almost fifteen years.
You may recognize Victoria Helstrom as actress Elizabeth Marvel, House of Cards and Homeland alum! #Helstrom pic.twitter.com/VkRambwUNP

— IGN (@IGN) October 17, 2020
They met at the Juilliard School where they both studied and graduated. Three years after they tied the knot, the couple welcomed their first child, their son, Silas. For fans who cherish their beautiful romance, they got a huge thrill.
This was with the unexpected Elizabeth Marvel and Bill Camp co-starring in Netflix's "The Land of Steady Habits" in 2018. The movie made its world debut on September 12, 2018, at the Toronto International Film Festival.
Elizabeth Marvel is raising the bar with her role on #Helstrom! https://t.co/tAqzNNcQW5

— Entertainment Tonight (@etnow) October 16, 2020
WHO IS BILL CAMP?
Just like his wife, Camp graduated from Juilliard. In an interview, he revealed that he got cast in "Titus Andronicus" and "Twelfth Night" shortly after his graduation.
Being an actor and a director, the 59-year-old has worked on several successful projects, and like his wife, his career boasts of extensive and impressive filmography.
Many of his feats include his work on "12 Years a Slave," "Joker," "Love & Mercy," and "Birdman or (The Unexpected Virtue of Ignorance)." Camp also has an Obie Award, like his wife, for his role in Tony Kushner's "Homebody/Kabul." 
Elizabeth Marvel makes debut in Marvel universe on Hulu's 'Helstrom' https://t.co/Tp5xUVnk0z pic.twitter.com/12XHistltn

— New York Post (@nypost) October 9, 2020
The actor-director is also a proud Tony Award winner for Best Revival of a Play for his role in the Broadway revival of "Death of a Salesman."
In 2017, he snagged his first Primetime Emmy nomination for his role work on HBO's "The Night Of." It is clear to see that Camp and his stunning and talented wife, Marvel, make a powerful theater couple.