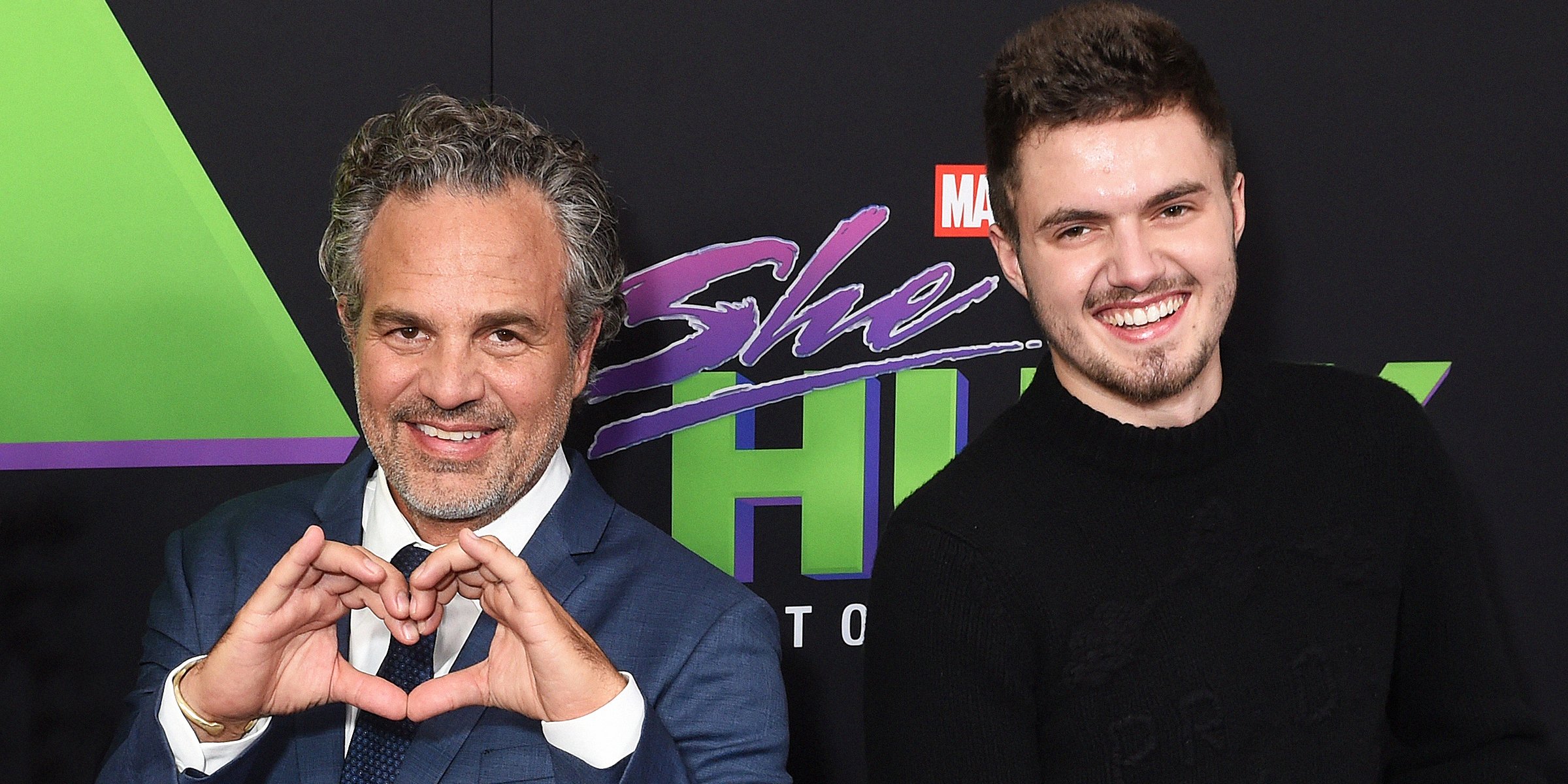 Getty Images
Mark Ruffalo's Son Keen Ruffalo Starred in 2 Movies — Facts about His Life

From superhero Hulk to magician in "Now You See Me" and father in "The Adam Project," Mark Ruffalo has maintained an impressive resume. Away from the camera, he inspires his first son, Keen Ruffalo, who has already begun acting.
Keen Ruffalo was born into a famous family. His dad, Mark Ruffalo, is a three-time Grammy nominee and a remarkable actor.
While his mother, Sunrise Coigney, is an actress. Keen joined the family a few months after his parents married. In 2001, he became the first child of the new couple.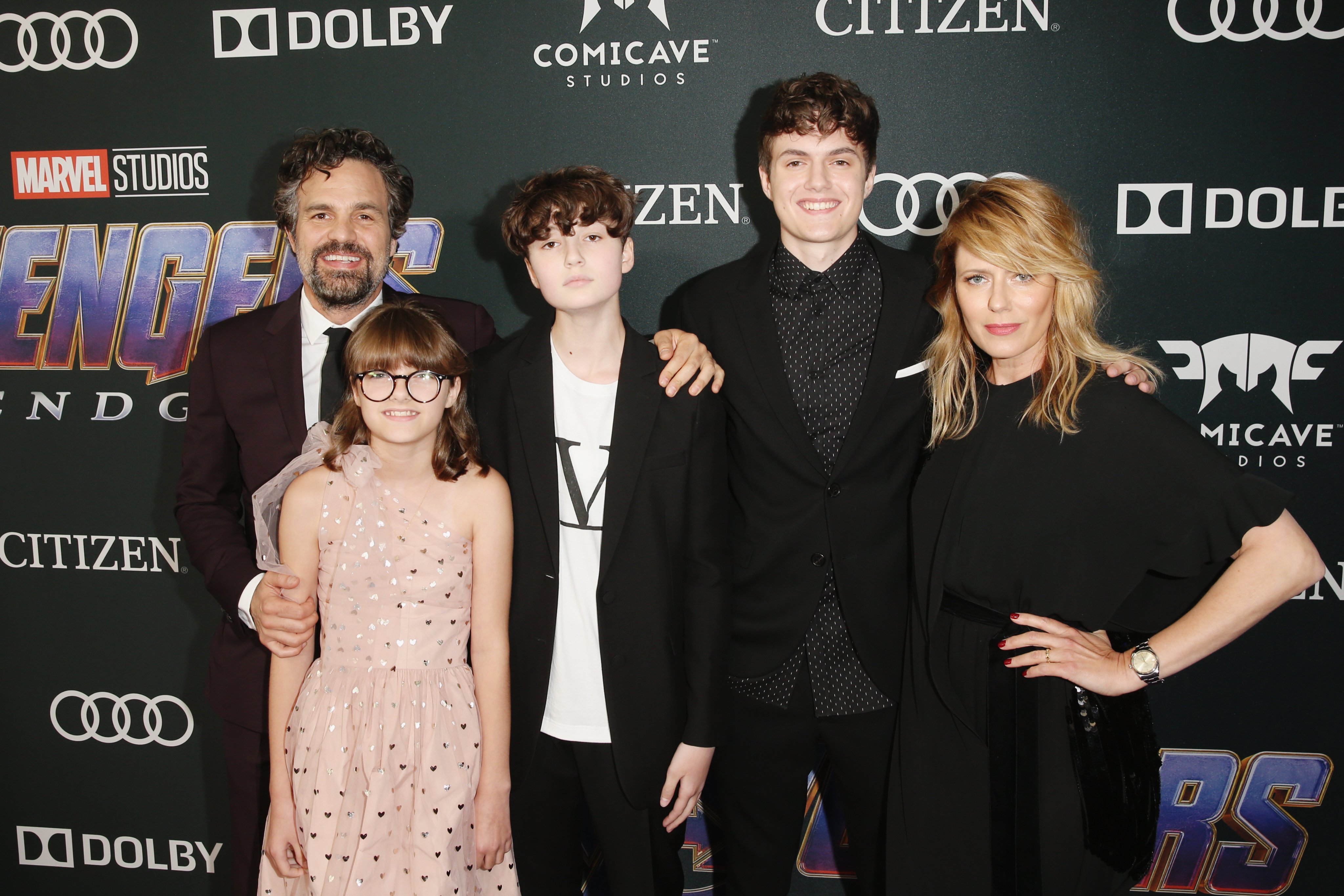 Mark Ruffalo and wife, Sunrise Coigney with their children at the Los Angeles World Premiere of Marvel Studios' "Avengers: Endgame" at the Los Angeles Convention Center on April 23, 2019 in Los Angeles, California. | Source: Getty Images
Fans of the iconic duo became familiar with their son because he often appeared on red carpets with them, attending a host of movie premieres.
As he grew older, he became interested in his dad's profession. At 21, Keen has starred in two films. Yet, despite his features and famous parents, the young man is a non-public figure.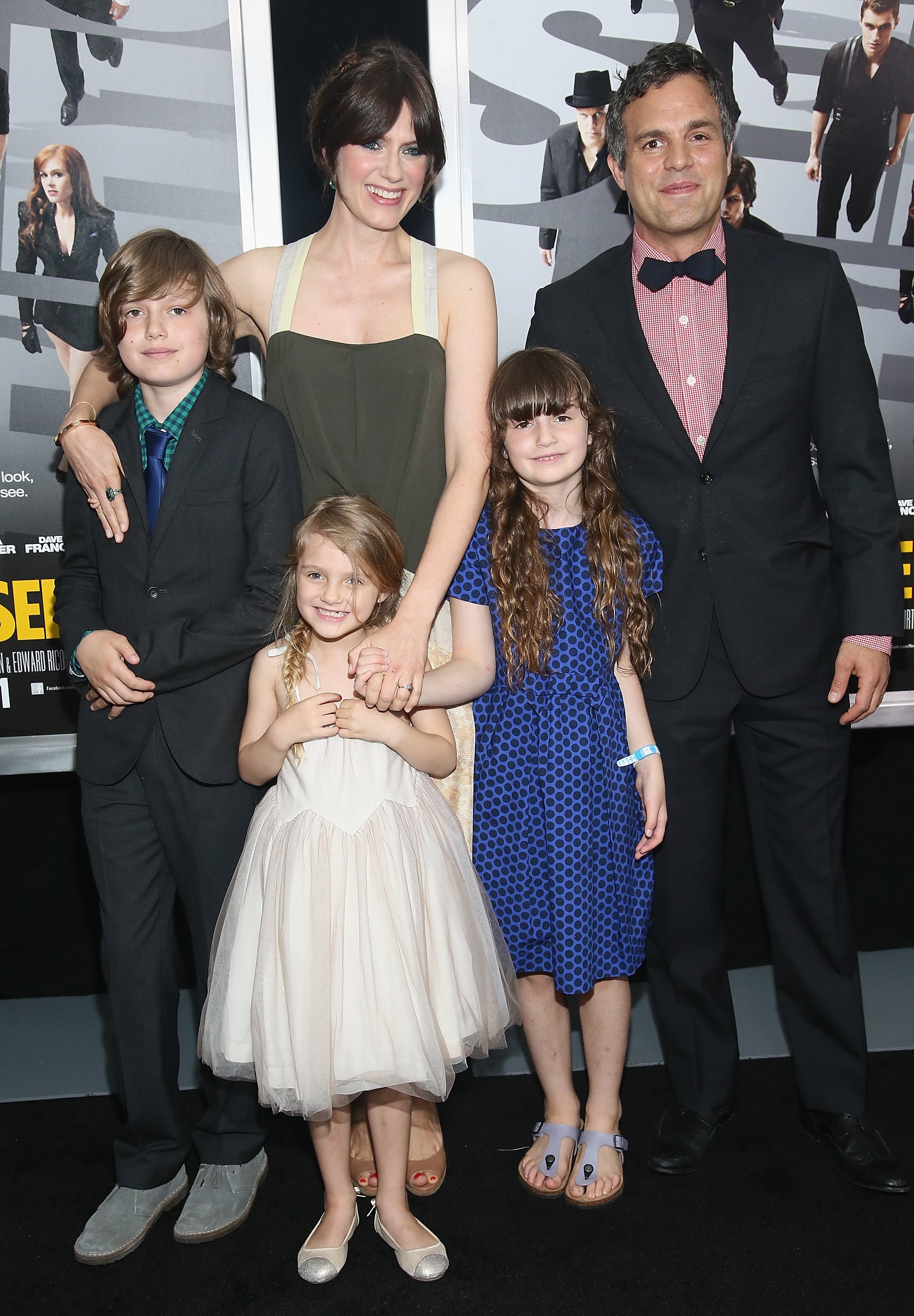 Actor Mark Ruffalo and Sunrise Coigney with family at the "Now You See Me" New York Premiere at AMC Lincoln Square Theater on May 21, 2013, in New York City. | Source: Getty Images
KEEN RUFFALO GOT HIS NAME A FEW WEEKS AFTER BIRTH
Mark and Coigney welcomed their son on June 19, 2001. However, the first time parents had picked many possible names for their son before his birth.
Unlike the actor, his son, Keen, loves privacy. The young blood prefers to run a private Instagram account, keeping his life under wraps.
When he was born, it was hard to choose. The "Hulk" star confessed that they could not settle for a name, so they tried calling him different names.
However, two weeks later, following a call from the Department of Records, the couple quickly settled for "Keen." Despite the rush, it was a thoughtful decision.
Mark had found the name in a large Webster's dictionary. While rummaging through the pages, he came across the word and settled for it due to its meaning. Thankfully, Coigney felt it was "perfect."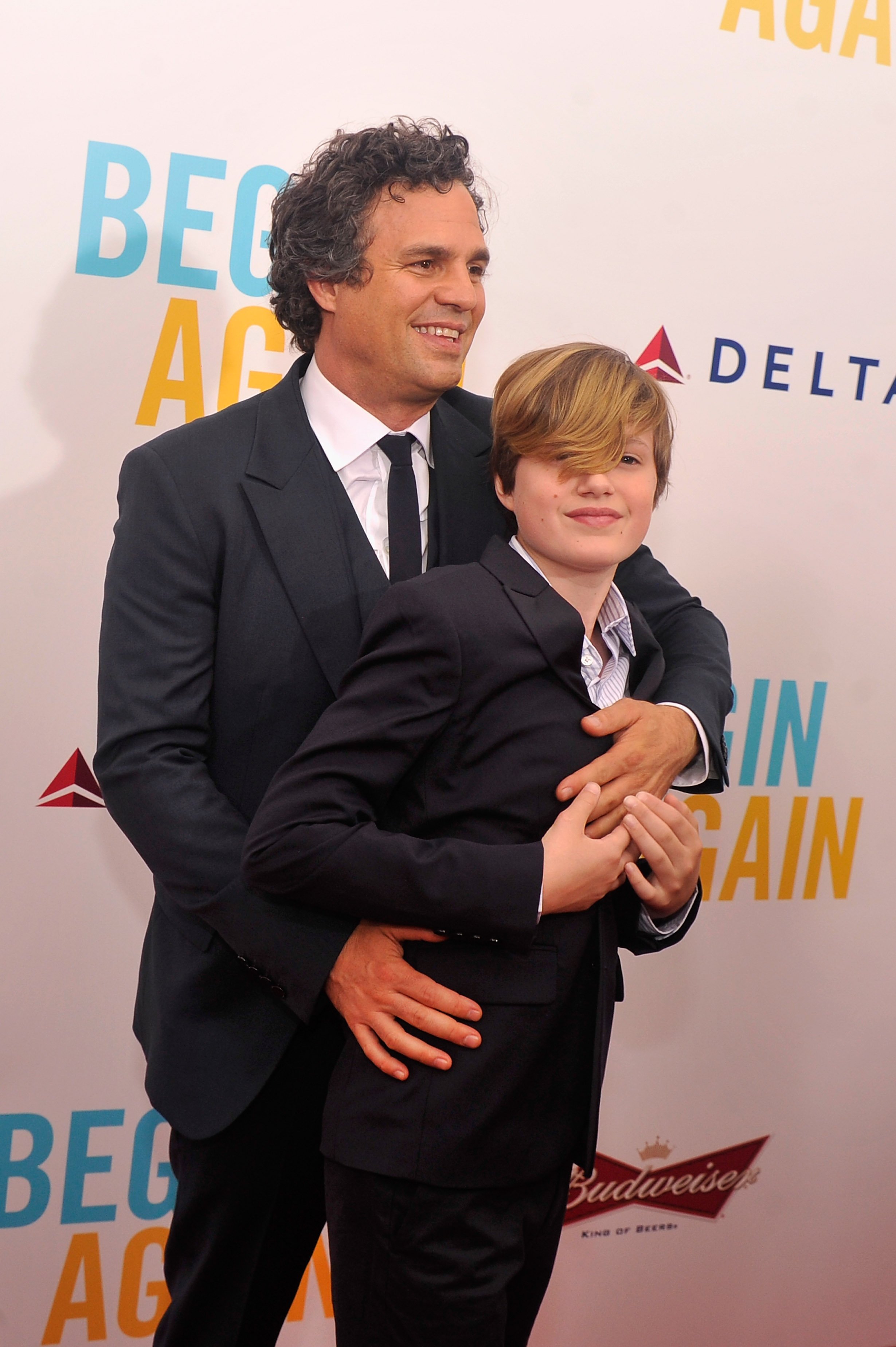 Actor Mark Ruffalo and son Keen Ruffalo at the New York premiere "BEGIN AGAIN," at SVA Theater on June 25, 2014, in New York City. | Source: Getty Images
Keen grew up appreciating his dad's work. Four years ago, the "Hulk" star revealed that his son loves that he played the Hulk and is in awe of fellow "Avengers" co-star Chris Hemsworth. Mark jokingly explained:
"My son's like Chris Hemsworth, his voice." The actor added, "I mean, he's got it all. He's funny, and he's beautiful, talented… c'mn men, leave a little scrubs for us mere earthlings."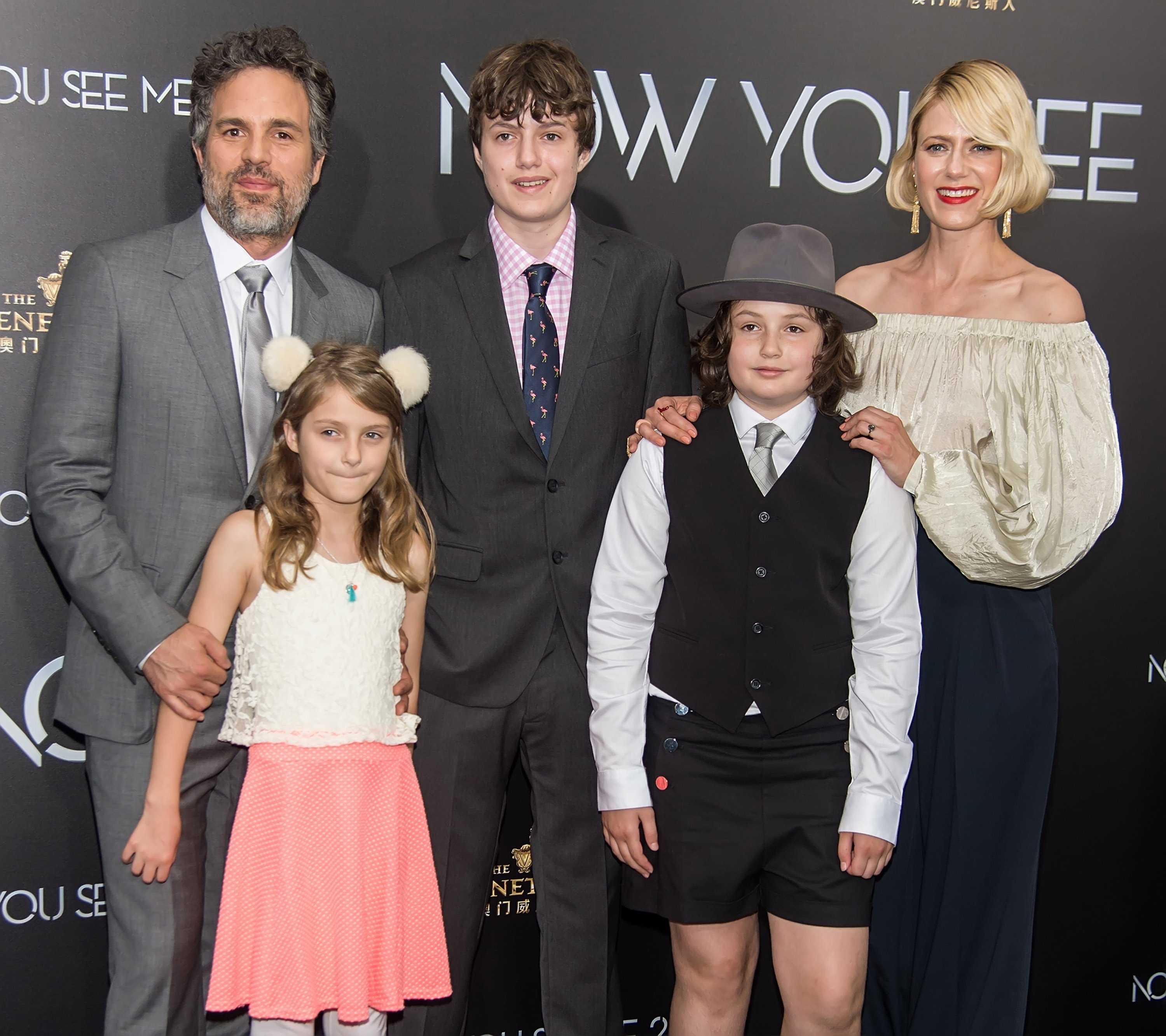 Actor Mark Ruffalo, wife Sunrise Coigney and children Odette Ruffalo, Keen Ruffalo and Bella Ruffalo at the 'Now You See Me 2' World Premiere at AMC Loews Lincoln Square 13 theater on June 6, 2016, in New York City. | Source: Getty Images
Mark has been vocal about his adorable kids and family, sharing and discussing them in interviews or posts.
In 2013, before the release of the book "No Better Friend: Celebrities and the Dogs They Love," which is a compilation of many celebrities' stories about their dogs, the actor mentioned an emotional incident involving the family's dog, Frieda.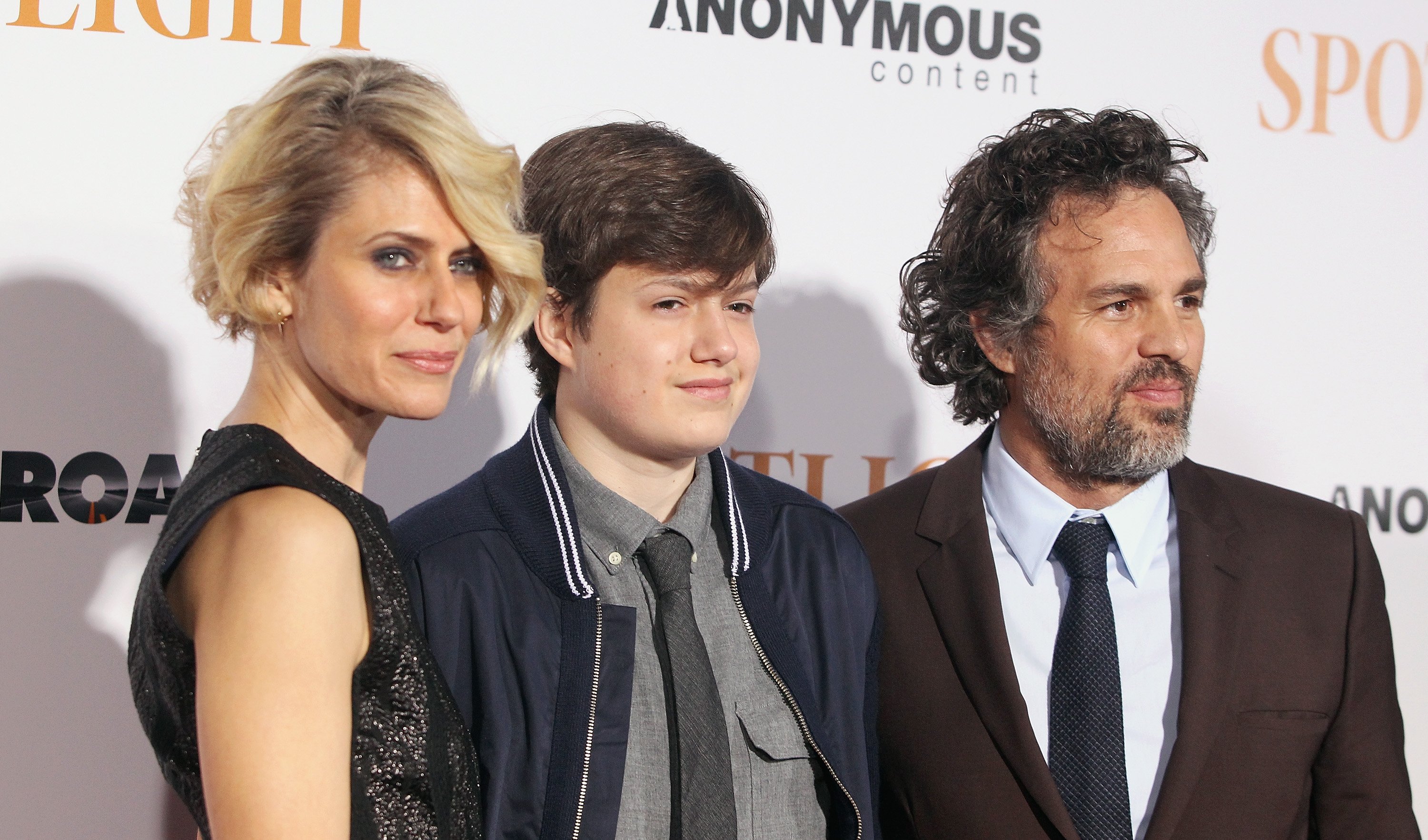 Sunrise Coigney, Keen Ruffalo and Mark Ruffalo at the "Spotlight" New York premiere at Ziegfeld Theater on October 27, 2015, in New York City. | Source: Getty Images
Mark talked about how Frieda rescued 1-year-old Keen, who had wandered off to a pond in their home. He said:
"Frieda had already dashed in front of him…she knew danger when she saw it. All she thought about was saving the baby. What a dog. She's still with us and will be forever, I hope."
Unlike the actor, his son, Keen, loves privacy. The young blood prefers to run a private Instagram account, keeping his life under wraps.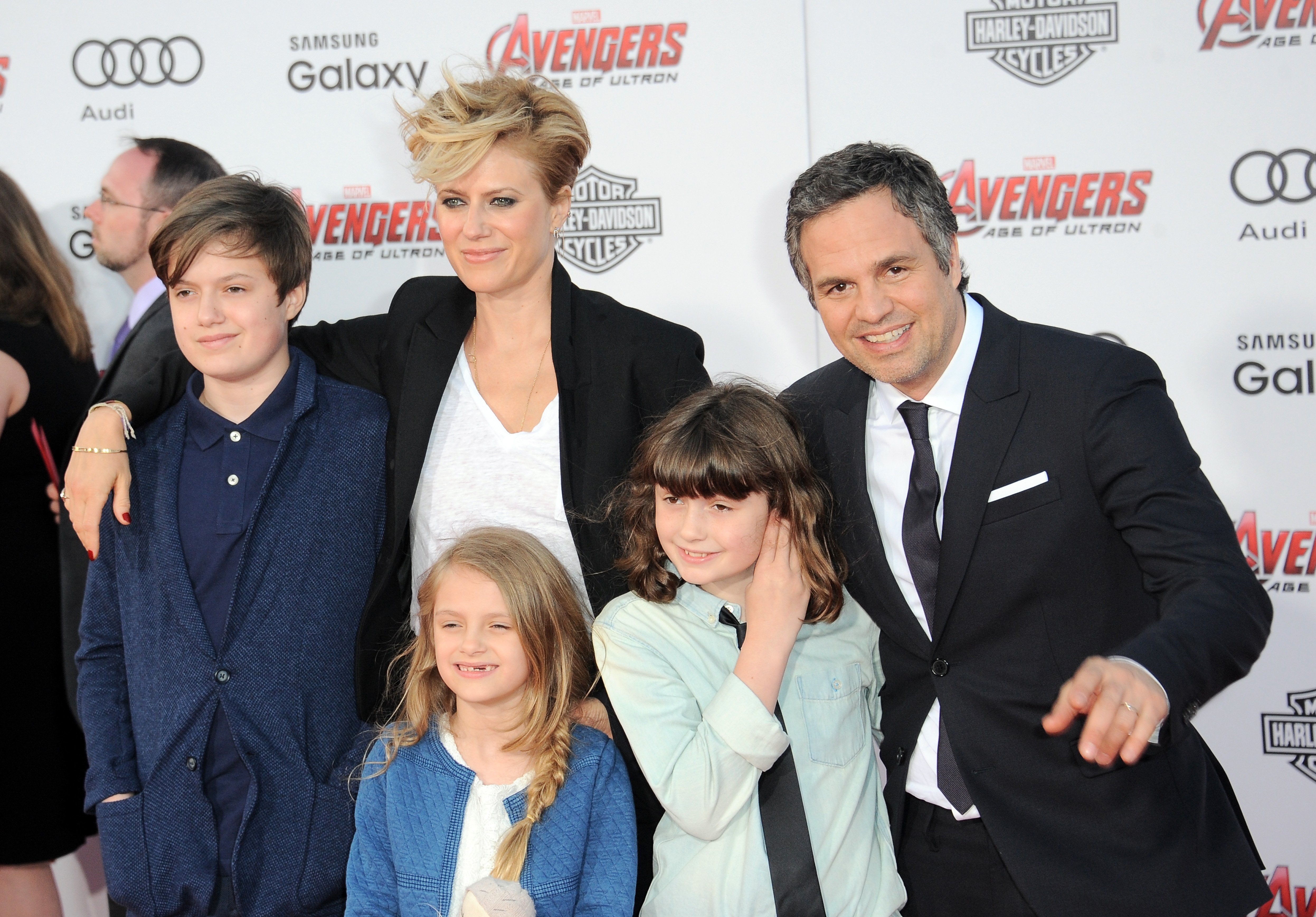 Actor Mark Ruffalo and wife, Sunrise Coigney with children, Keen Ruffalo, Bella Ruffalo and Odette Ruffalo at the Premiere Of Marvel's "Avengers Age Of Ultron" held at Dolby Theatre on April 13, 2015, in Hollywood, California. | Source: Getty Images
However, his dad not only loves to share past events involving him but also serenades him with sweet words, especially on special days. Last year, when he turned 20, the "Now You See Me" star shared a selfie of the celebrant, accompanied by a heart-melting message. It read:
"Happy Birthday, Keeno! 20 years to heaven. I'm so grateful you are my boy. I held you in my arms like a treasure. I hold you in my heart like a treasure. Keep growing. Keep pushing yourself. Proud of you, son."
KEEN RUFFALO HAS STARRED IN TWO FILMS
Keen's debut TV appearance was in 2013 when he starred as himself in "Begin Again." Four years later, he played Sakaaran Citizen in "Thor: Ragnarok." His father also featured in both films.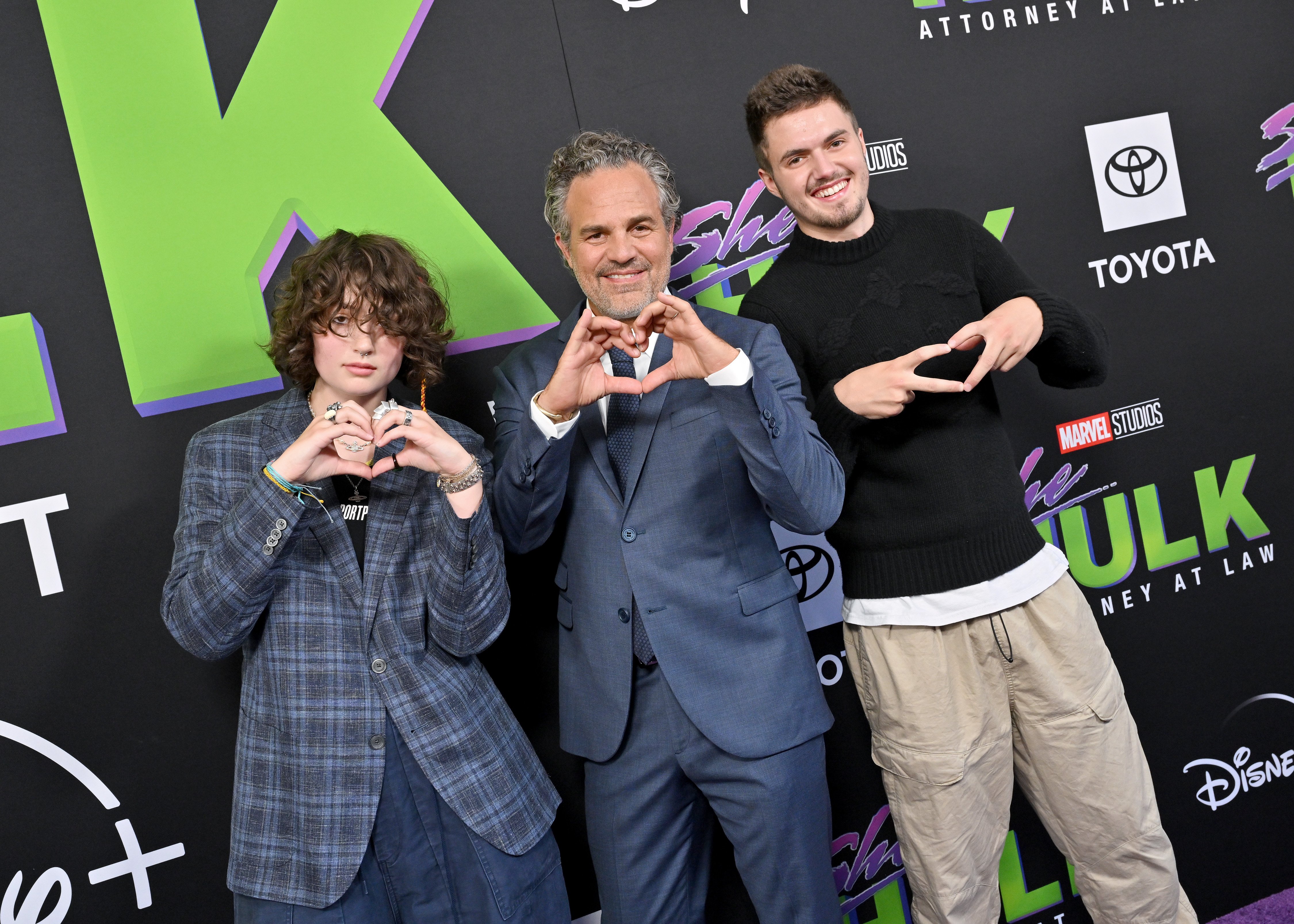 Bella Noche Ruffalo, Mark Ruffalo, and Keen Ruffalo at the Marvel Studios "She-Hulk: Attorney At Law" Los Angeles Premiere at El Capitan Theatre on August 15, 2022, in Los Angeles, California. | Source: Getty Images
From time immemorial, Keen has been a steady support for the actor. As a child, he was a constant plus one on the red carpets with his parents.
This did not stop even as he aged. This year, the 21-year-old was present in Los Angeles for the "She-Hulk: Attorney At Law" premiere.
Also, in 2021 when his dad received the Golden Globes Awards, Keen was seen standing behind the actor during a video call. Mark turned and blurted, "Thank you guys," referring to his son and daughter, Odette.
KEEN RUFFALO HAS A VERY HANDS-ON FATHER
57-year-old Mark has dedicated years of hard work to his craft. Apart from being talented, he puts in the effort; no wonder he has been a part of many blockbusters.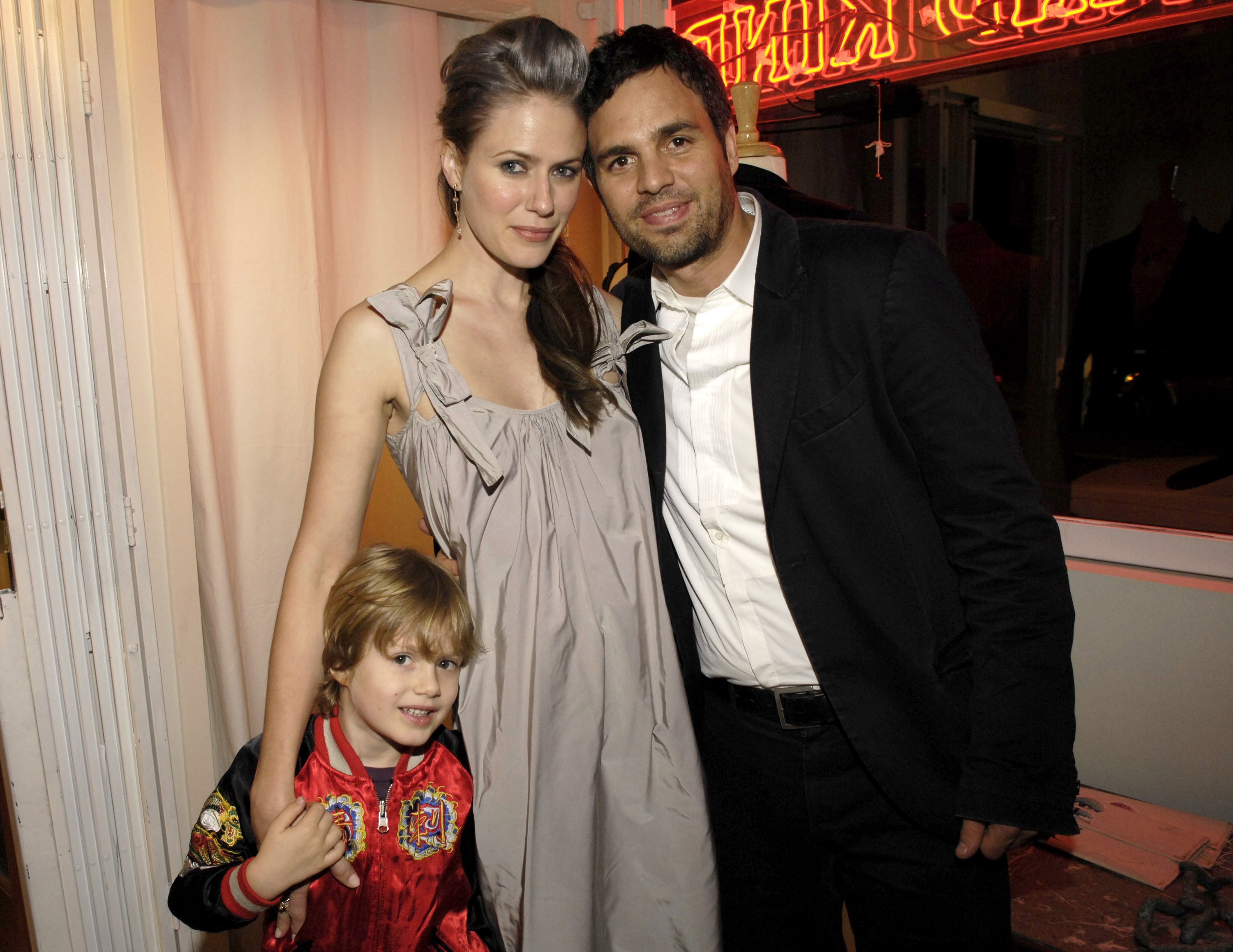 Mark Ruffaloand wife, Sunrise Ruffalo with son at the Pade Vavra Trunk Show on December 13, 2006 at Kaviar and Kind in Los Angeles, California, United States. | Source: Getty Images
The A-list celebrity has appeared in numerous box office films, including "We Don't Live Here Anymore," "Collateral," "All The King's Men," "Shutter Island," as well as Marvel productions like "Avengers: Infinity Wars," "Captain Marvel," and "Avengers: Endgame."
Although Mark has a busy schedule and is not slowing down in racking up more features, he is a doting dad who loves spending time with his kids.
The actor calls himself a "hands-on" father who understands the concept of being present and friendly to his children. In May, Mark joined his daughter at the Pro-choice rally.
It was a march involving many young women who advocated for women's reproductive rights. The actor shared a clip from the protest, adding that he agreed with his teenage daughters.
Apart from showing support, the doting dad loves to joke around often. Fans would remember when Mark shared a collage of his son and daughter with their faces down. He talked about their long hair, playfully signifying that he could not identify them because of the similarities.
FAMILY
Coigney is not as famous as her husband, but she is the woman behind his success. Mark credits her for believing in him.
The duo met in the 1990s and married in 2000. Although she continued acting after their marriage, Coigney took the back burner of fame to concentrate on raising their kids.
After Keen's birth, the couple welcomed a daughter, Bella Noche, in May 2005. Two years later, their youngest daughter, Odette, joined the pack.
Like her husband, Coigney has been hands-on in parenting, a fact Mark acknowledged in a 2020 Mother's Day post. The "Avengers: Endgame" actor shared pictures and credited his wife for being a "fierce advocate" for the kids.
Interestingly, they are all growing up just right, and there is no rush. Unlike their brother, Bella and Odette are yet to appear on the screen, neither do they own social media accounts, but they have joined the family on red carpet events. Very little is divulged about the girls.
This also applies to Keen, who chose to be under the radar by assuming a private lifestyle. While nothing much is known about him, fans would agree that he is in a happy family with supportive parents and siblings.
Please fill in your e-mail so we can share with you our top stories!