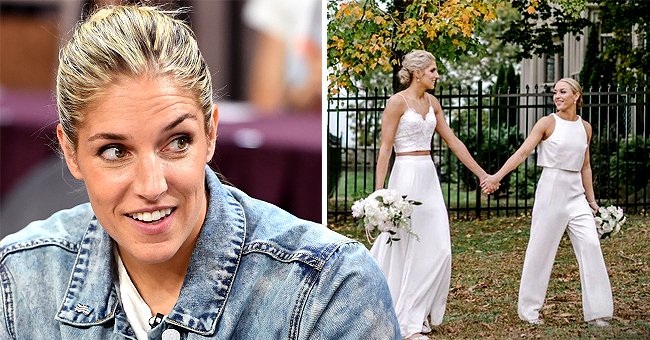 Getty Images instagram.com/de11edonnee
Elena Delle Donne Came Out in 2016 — What Is Known about the WNBA Star's Personal Life

Basketball player Elena Delle Donne shared a very personal truth five years ago. We have more interesting facts about Delle Donne and her personal life as we unravel all about her.
Elena Delle Donne first came out in 2016. At the time, after announcing her engagement, the 31-year-old reportedly said that she was not going to hide anything at all.
Delle Donne was engaged to her now-wife, Amanda Clifton. According to the Chicago Tribune, that was the first time her sexuality was made public knowledge.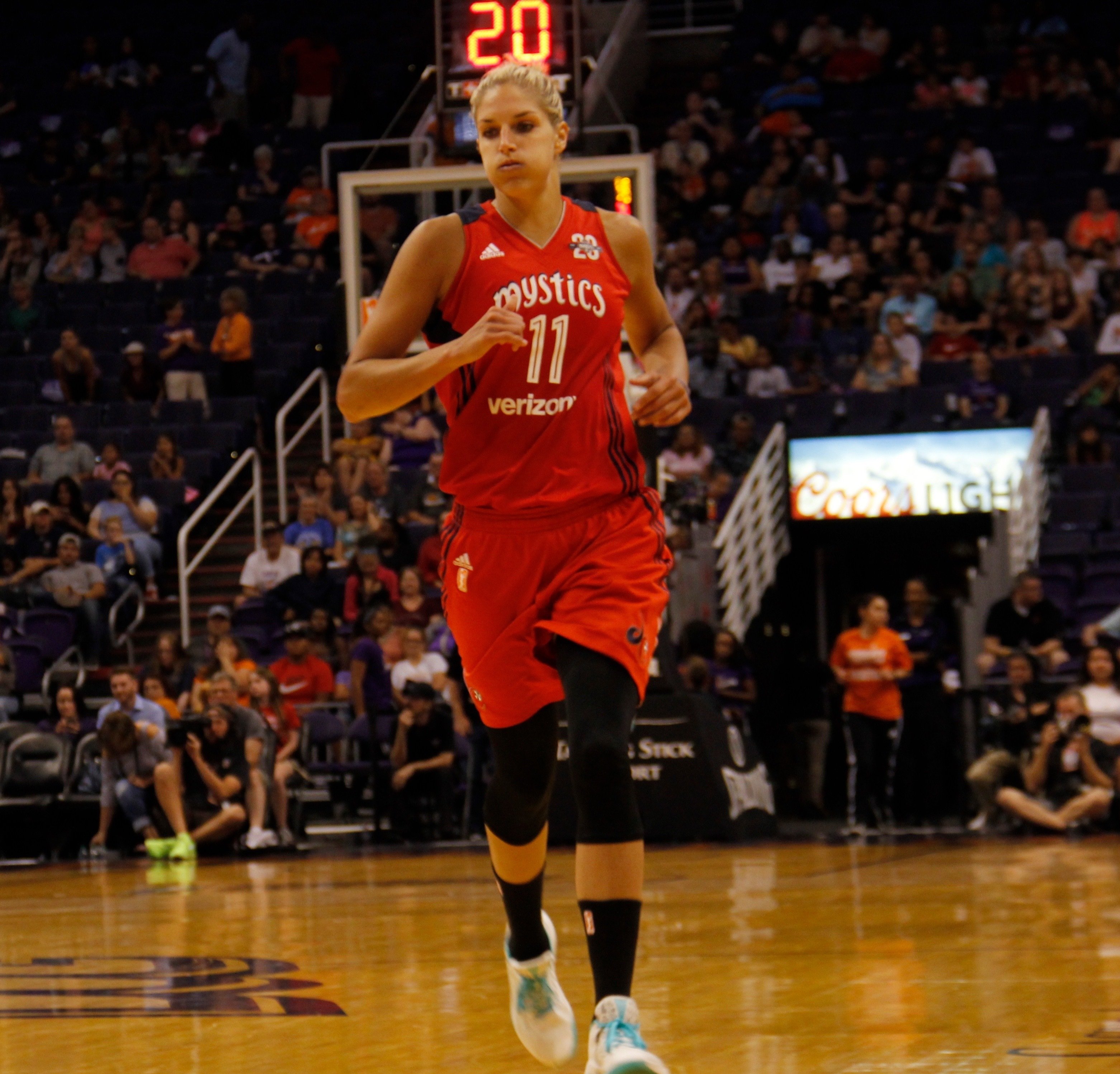 Elena Delle Donne as forward guard for the Washington Mystics at Talking Stick Resort Arena in Phoenix, Arizona USA July 5th, 2017 | Photo: Shutterstock
Delle Donne had shied away from sharing details about her love life in the past before coming out. However, she changed the narrative by sharing her side through photos and posts with Clifton months before their engagement.
The Washington Mystics player emphasized that she respects Clifton's privacy. Delle Donne said that her fiancée is not a public figure; therefore, she does not need to be interviewed and is sensitive towards her feelings.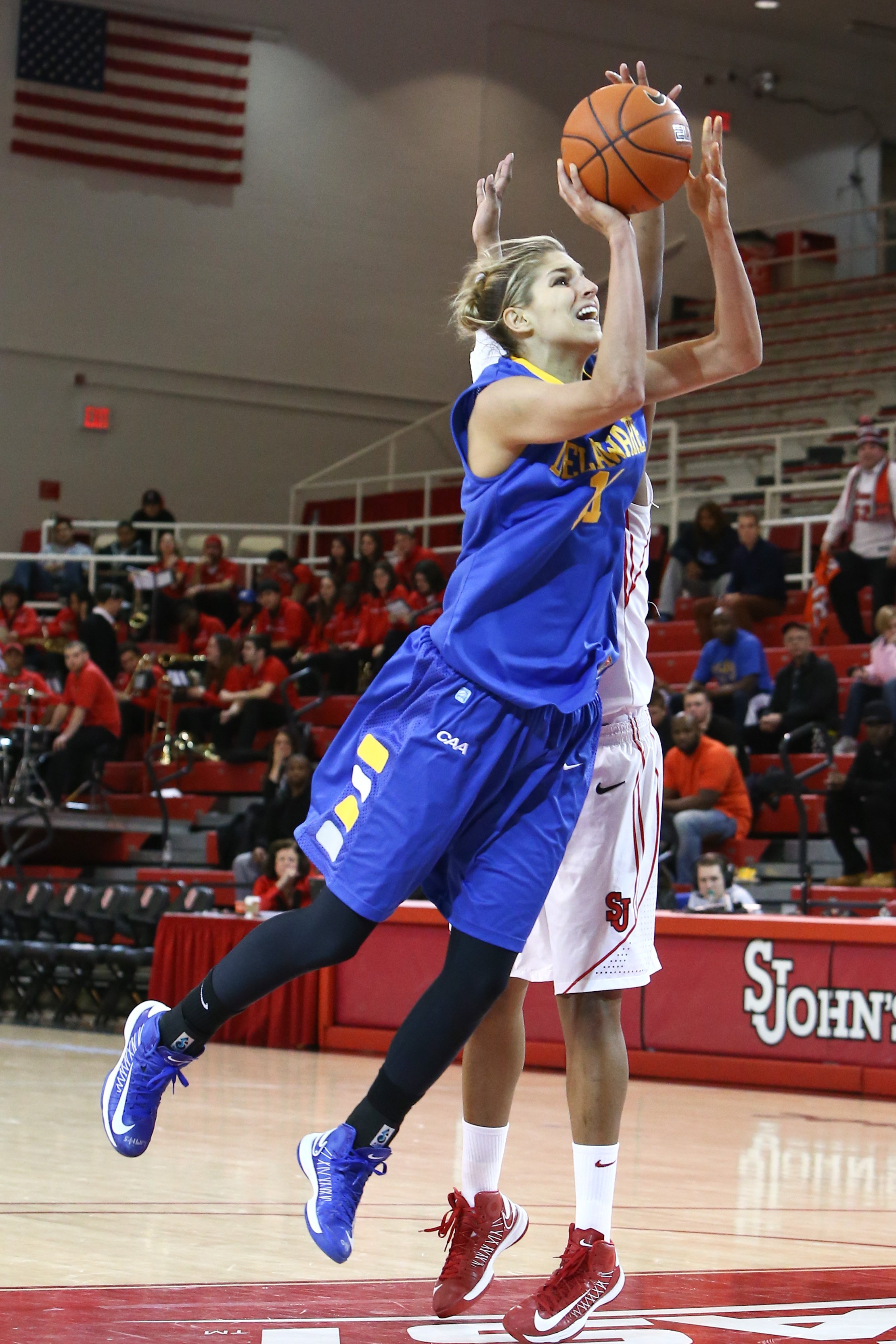 Elena Delle Donne (11) goes up for a shot against the St. John's Red Storm at Carnesecca Arena on January 2, 2013 in Jamaica, Queens, New York | Photo: Shutterstock
To ensure that their privacy is not invaded, Delle Donne reportedly stated that she does not plan on having her relationship out in public in the future. Back then, there was excitement for the couple as their relationship was in the spotlight after their engagement, and after coming out.
Delle Donne and Clifton got engaged on June 2 that year. They reportedly kept both their apartments in Chicago and Wilmington in Delaware.
The couple had their dream wedding and tied the knot on November 3, 2017, in Long Island, New York. According to ESPN, Delle Donne and her wife are the first same-sex couple in The Knot's Dream Wedding Couple franchise.
However, that was not the first time they spoke openly about their relationship with the media. The pair announced their engagement in a profile for Vogue Magazine in 2016.
After going public with their plans to get married, the duo shared fun facts about themselves. In 2017, Clifton told The Knot that they are a food-loving couple with a sweet tooth:
"Whenever we travel, we always explore different cities with food. Elena has a huge appetite, which she always needs to satisfy with dessert at the end of the night."
They share two dogs Wrigley and Rasta, who each starred in both of their proposals. When the couple is not having downtime with their pups, Clifton plays pranks on her wife.
However, Delle Donne is too nice to play jokes on her spouse. The Washington Mystics star would rather play on the basketball courts.
According to The Guardian, in 2018, she played the best basketball of her life. The guard-forward was averaging 20.4 points per game and reached 3,000 career points during that season.
Delle Donne's performance made her the fastest player to do so in Women's National Basketball Association history. The 2015 MVP helped lead her team to the brink of a championship before coming short in the WNBA finals against the Seattle Storm.
Delle Donne revealed that she believes it is more personal matters that have helped her game and great success on the courts, from finding an agent that understands her better to settling in with the Mystics and marrying Clifton.
According to ESPN, family comes first for Delle Donne, even during the WNBA championship run. In October 2019, she and her team won the WNBA title.
When she was 18 years old, she was recruited to join UConn for the 2008-09 season. However, two days into her time in Storrs in the summer of 2008, she abruptly returned to Delaware.
At the time, she was not ready to leave home, specifically her older sibling, Lizzie, who has been disabled since birth. Lizzie is blind, deaf, and has cerebral palsy and autism. But she is aware of touch and smell, so the sister's only form of communication is in person.
Away from personal matters and into her professional life, Delle Donne has played basketball on her terms, which is a journey guided by something bigger than basketball.
The athlete was a three-time WNBA All-Star starter for three consecutive years between 2013 and 2015. Delle Donne was born on September 5, 1989, in Wilmington, Delaware.
The sports star attended the University of Delaware, and she and Lizzie have an older brother Gene. Washington Mystics signed Delle Donne on February 1, 2017.
Please fill in your e-mail so we can share with you our top stories!