Look through Jordan Peele and Chelsea Peretti's Relationship from Their First Meeting to Now
Comedy icons Jordan Peele and Chelsea Peretti are a happily married couple. Despite enjoying a lot of Hollywood attention individually, their relationship has remained low-key.
Jordan Peele, 41, and Chelsea Peretti, 42, met for the first time in 2013. Surprisingly, their romance started in the most modern way imaginable in the age of the internet -- via Twitter. 
Peretti previously admitted that the "Key and Peele" star approached her first through the social networking app. He made his move after watching and liking some of Peretti's earlier comedy projects.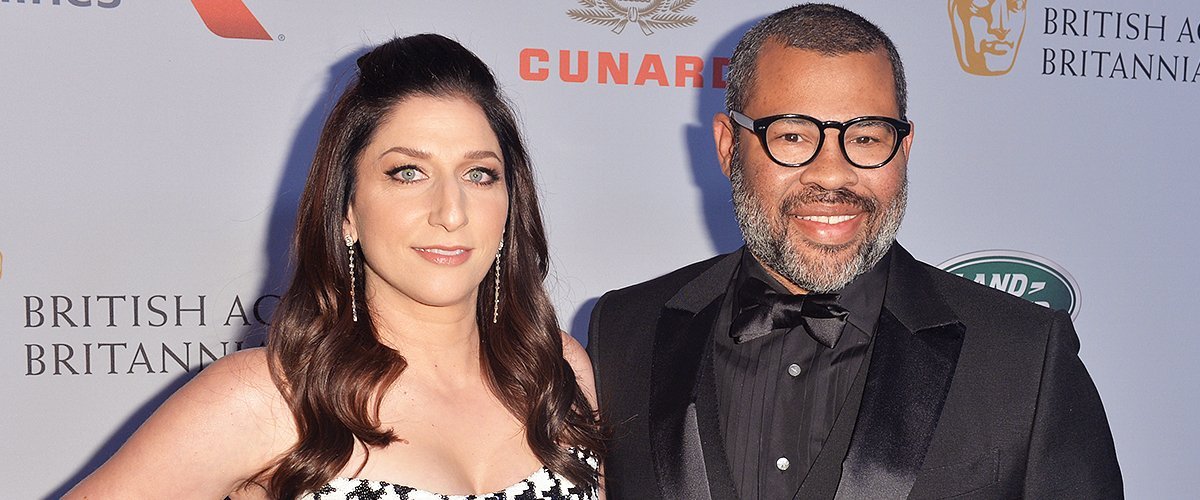 HOW THEY MET
Peretti revealed that Peele texted her and complimented her for one of her web series. The "Brooklyn Nine-Nine" star was involved in popular web series at the time, including "Chelsea Peretti's All My Exes."
The two of them appeared together on the screen for the first time while doing one of the episodes of Peele's Comedy Central series. Peretti admitted that they had become serious about each other by then.
THE SECRET MATCHMAKER
Meanwhile, it is also believed that Peretti's co-star on "Brooklyn Nine-Nine," Andy Samberg, had a big role to play in the duo's relationship. The comedian was apparently eager to play matchmaker after hearing about Peele's interest.
However, their spectacular wedding remained a big secret. 
As per Bustle, a source close to Samburg revealed that the actor was quick to put in good words about Peele after knowing that the comedian approached the actress on Twitter. They said:
"Andy knew this was a great match so he made it very simple — he told Chelsea that Jordan was a good man and she needed to give him a shot."
THE PROPOSAL
The next milestone in their relationship came in 2015 when Peele proposed to Peretti during a family talent show. However, the details of the proposal and Peele's reasons for choosing the talent show for the big moment are not known.
At the time, both the stars took to social media to share the exciting news. While Peretti revealed that the proposal came during the family talent show, Peele only tagged Peretti along with a diamond ring emoji.
THEIR HAPPY ENDING
Just a year later, Peele and Peretti got married. However, their spectacular wedding remained a big secret. Peele surprised everyone by making the announcement much later during an interview with Seth Meyers.
In 2017, the dynamic couple welcomed their first child into the world. Their baby boy, who was born on July 1, was named Beaumont Gino. Prior to that, Peretti also shared her pregnancy journey with her fans.