Ciara and Maluma Show off Their Matching Hair Color during New Year's Eve – See How They Look Here
R&B singer Ciara, who has been active in the music industry since 2002, shared a short video on social media posing with Colombian singer Maluma rocking their matching hair color.
On December 31, and for the fourth year in a row, Ciara hosted "Dick Clark's New Year's Rockin' Eve" in Los Angeles. There, she ran into Colombian music star Maluma.
Coincidentally, Maluma also dyed his hair blue, so Ciara recorded a video next to him saying "pelo azul," which translates to "blue hair." "If you guys don't have this," added Maluma, "you know nothing."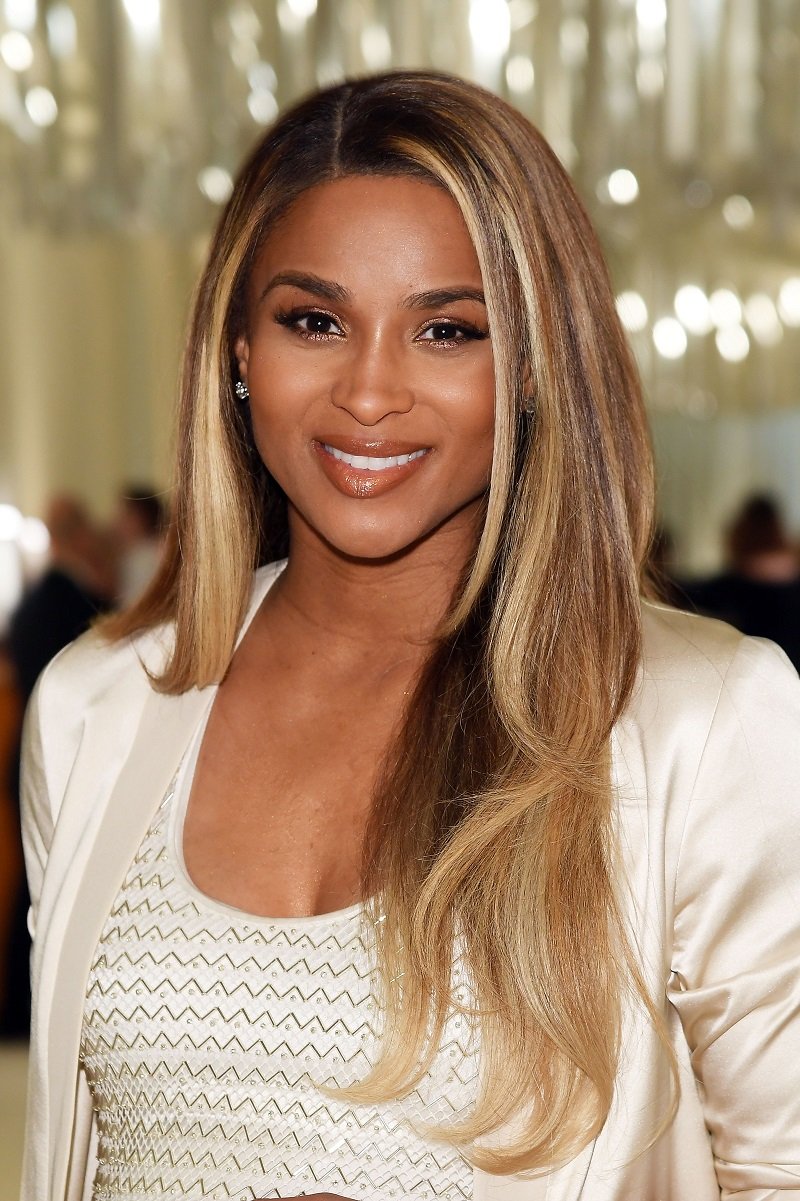 MALUMA AND CIARA'S MATCHING HAIR
Shortly after Ciara uploaded that video, some of her followers took to the comment section to share their thoughts. A few of them praised her and Maluma's looks.
An Instagram user also claimed that Maluma looked like Ciara's brother. Some other netizens asked Ciara to give him a kiss from all of her fans as he's "so sexy."
While Ciara's blue hair is nothing short of stunning and bold, it is not the first time that she switched up her hairdo. In fact, she did it several times throughout 2020.
The singer, who welcomed her third child, Win Wilson, in July 2020, rocked everything from afro and small Senegalese twists to a bright pink color and cornrows.
Ciara and her friend Vanessa Bryant went on a pre-New Year's Eve ski trip.
CIARA'S BUSY DAY
December 31 was a busy day for Ciara. Apart from hosting the New Year's Eve event, she was added to the performers' roster, too, so she sang her hit song "Rooted" at the beginning of the show.
As expected, she showed off her incredible dance skills with a choreography next to the dance crew from her "Al Rich Club Mix" video for the song, and their energy really set the tone for the rest of the show.
The New York City event was hosted by Ryan Seacrest, Lucy Hale, and Billy Porter. Apart from that, Jennifer Lopez, Miley Cyrus, Megan Thee Stallion, and more artists performed.
Before her hosting gig, Ciara and her friend Vanessa Bryant went on a pre-New Year's Eve ski trip. It is important to point out that Ciara had never skied before.
Fortunately, she had good balance and movement, probably thanks to her dancing experience. Both Ciara and Vanessa posted online about their winter getaway.
At the moment, Ciara is in a loving relationship with Seattle Seahawks quarterback Russell Wilson. They are raising three children, baby Win, daughter Sienna, and son Future Jr.