Keshia Knight Pulliam Shares a Picture of Daughter Ella on the Beach Wearing an Adorable Blue Tulle Skirt
Ella Grace Hartwell, the three-year-old daughter of actress Keisha Knight Pulliam, recently captivated the hearts of her mother's fans and Instagram followers in a beautiful snap of her playing on the beach.
Actress Keshia Knight Pulliam recently melted her fans' and followers' hearts with the most adorable snap of her little daughter, Ella, at the beach. Her caption read:
"Stepping into 2021 like... Happy New Year!!! ???"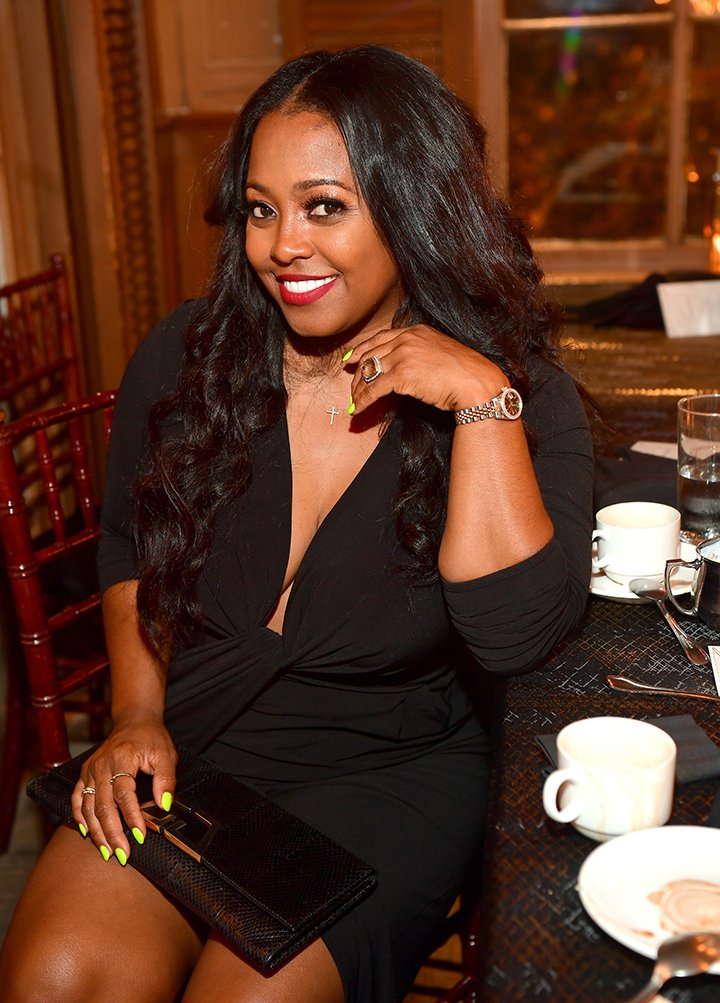 The picture Pulliam shared was a precious shot of her adorable baby girl having a lot of fun while looking cozy in warm clothes for the chilly weather.
Ella, who will turn four years old this January, was captured mid-stride on the beautiful white beach. She was dressed in a comfortable-looking dark blue velvet jacket with a pretty blue tulle skirt.
Beneath her skirt, she donned a pair of grey leggings and completed the look with a pair of black UGG boots. Behind her, the cloudy sky and the calm waters of the sea created the most breathtaking aesthetic.
With her light brown curls in a small afro, the smiling tot looked like a little angel and immediately captivated her mother's fans and followers. Many of them gushed over how adorable Ella looked while wishing both mother and daughter a happy new year.
People have begun to ask if Pulliam intends to allow Ella to follow in her footsteps by becoming a child star.
Although little Ella seems to be a professional at capturing the hearts of many with her beauty, her mother's fans are more surprised at how fast she has grown. It seemed like just yesterday when Pulliam welcomed her little mini-me into the world.
The "The Cosby Show" alum gave birth to Ella on January 23, 2017. The former child star excitedly announced her first child's arrival on Instagram with a photo of her daughter's feet in a pair of fuzzy socks. Her announcement read:
"Ella Grace has arrived!!!"
Pulliam's little bundle of joy arrived months after she and her baby's father, her now ex-husband, Ed Hartwell, hit a rough patch. The drama intensified when Hartwell filed for divorce and demanded a paternity test. The pair eventually got divorced in April 2018.
Now that her daughter is older, people have begun to ask if Pulliam intends to allow Ella to follow in her footsteps by becoming a child star.
In September 2020, the 41-year-old admitted that her little one had shown interest in becoming an actress like her mom, and she said that she is very supportive of whatever her daughter decides to do.
As of now, Pulliam is currently in a long time relationship with Brad James. She once revealed James to have a close-knit bond with Ella. On December 16, she also revealed that she and James got engaged. 
Ella comes from a home filled with love and happiness, and that is why she is blooming and radiating such undeniable joy.