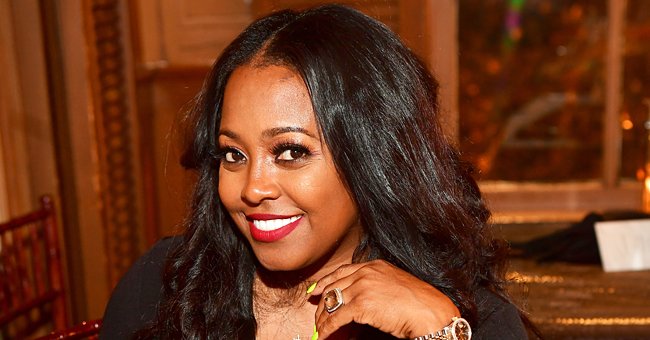 Getty Images
Keshia Knight Pulliam Shares a Sweet Photo with Her Daughter Ella Sleeping
Keshia Knight Pulliam loves to spend time with her daughter Ella and she recently shared a hilarious picture of herself and Ella who was sleeping in a weird way.
The bond between a mother and her child cannot be denied. While there might be moments that are not so pleasant, some moments have one laughing out loud.
Keshia Knight Pulliam and her daughter Ella have an incredible mother-daughter bond and they both enjoy spending time together despite Pulliam's schedule.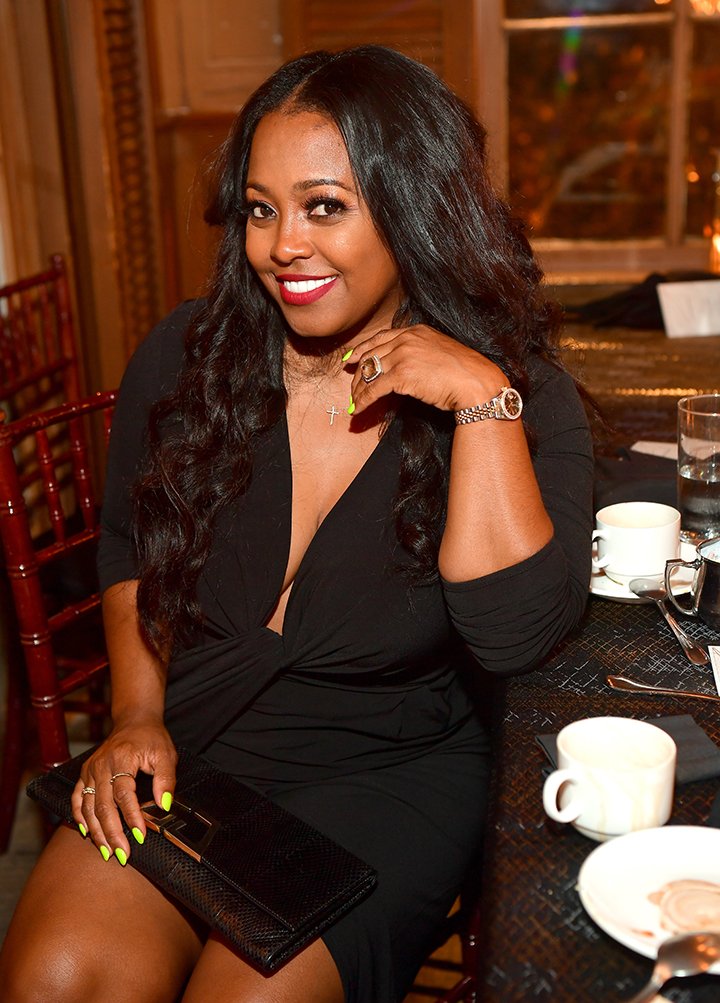 Keshia Knight Pulliam attends "A Toast Honoring Larry Morrow" at Emeril's Delmonico on July 5, 2019 I Photo: Getty Images.
Taking to Instagram, Pulliam shared a picture of herself and Ella who was sleeping in a weird and hilarious manner. The selfie showed Ella's legs on her mother's chest and chin while she cuddling up next to her.
Dressed in a white and black patterned gown, Ella looked peaceful as she lay next to her mother who had on a black top and was trying to hold in her smile. Captioning the image, Pulliam said:
"#MomLife... man, I love this little girl!!! Who has kids & can relate??? #ToesAllInMyFace ???."
Some fans answered that they have children and they also experience these weird sleeping styles with them. Some other fans shared stories of how their kids loved to snuggle up and put their legs on their faces while sleeping.
[Pulliam] admitted that if Ella ever wanted to follow in her footsteps of being an actress, she would support her fully.
While some stuck to answering Pulliam's questions alone, others could not help but compliment how beautiful and flawless she and Ella looked. Someone said: "Omg, my Ella Bella... Special, why is it every time I see her she's growing ????."
Pulliam, who is known for her role as little Rudy Huxtable in "The Cosby Show," welcomed her daughter Ella in 2017. She was previously married to Ed Hartwell who happens to be Ella's father but a week into the pregnancy, she and Hartwell split up.
Their split was an acrimonious one and Pulliam admitted to having been blindsided by the divorce. Aside from their marriage failing, both Pulliam and Hartwell have had issues when it comes to parenting Ella.
Please fill in your e-mail so we can share with you our top stories!