Jimmy Carter, 96, and Wife Rosalynn, 93, Photographed Sharing a Kiss in a Driveway – See the Sweet Picture Here
Former president Jimmy Carter was photographed by a close friend sweetly kissing his wife Rosalynn in a driveway. The lovebirds have been married for more than seven decades.
After 74 years of marriage, former President Jimmy Carter and first lady Rosalynn never fail to tug at hearts with their sweet love. The former first couple rang in the new year in a heart-melting way that has made rounds on social media.
In a photo shared by friend Jill Stuckey, Jimmy and Rosalynn were seen engaged in a cute PDA session in the driveway. The 96-year-old was caught leaning in to plant a smooch on his wife, who happily pulled down her mask to receive it.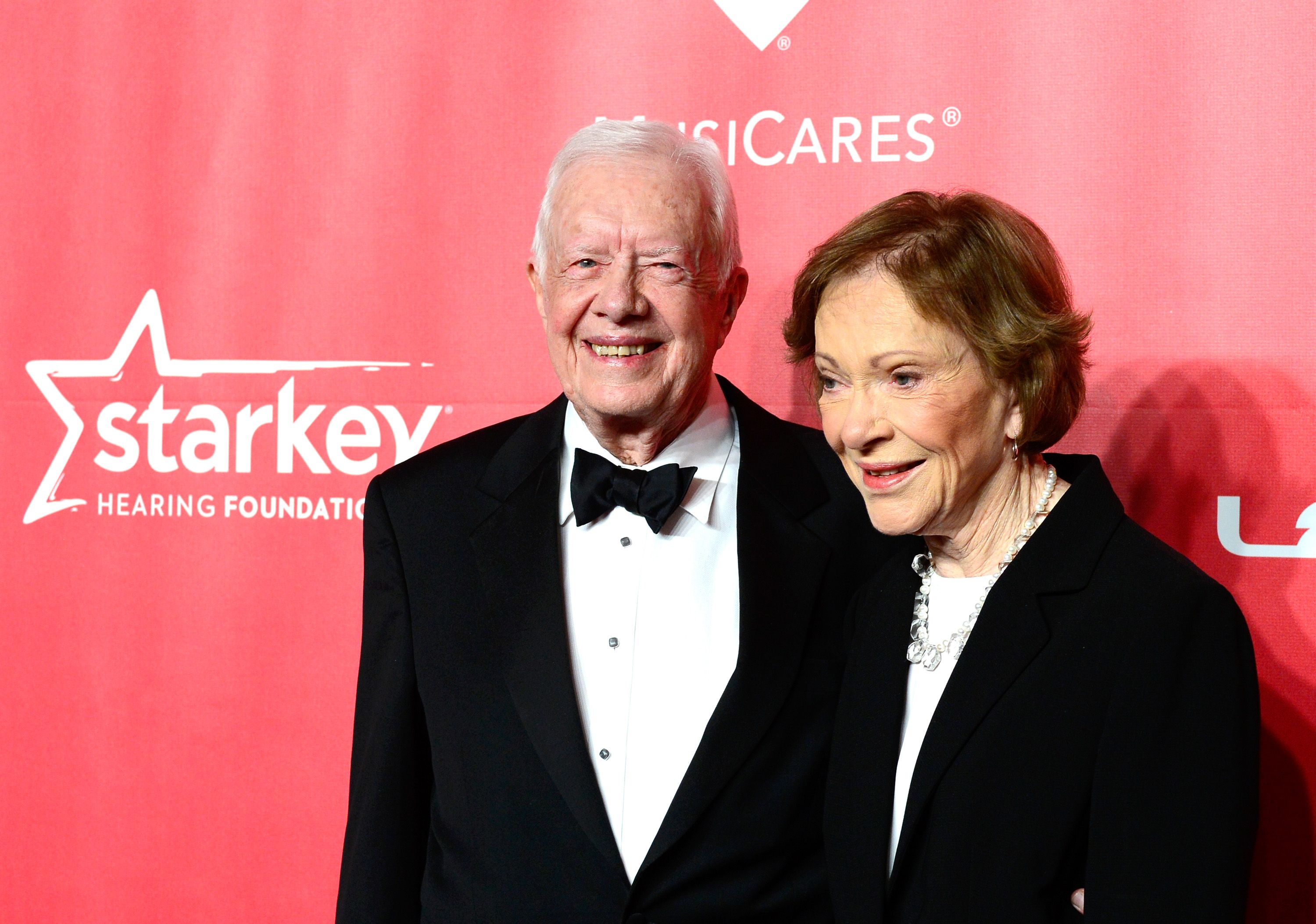 According to reports, the romantic moment was captured at the duo's annual Peanut Drop in Plains, Georgia. Stuckey playfully captioned the adorable photo:
"I caught these folks kissing in my driveway tonight! If that doesn't make your New Year start out right, nothing will!! HAPPY NEW YEAR."
The post was shared over 700 times by fans and garnered almost 200 heartwarming remarks that celebrated the lovely couple. Last year, Jimmy and Rosalynn broke the record to become the longest-married presidential couple. 
The former president was eager to get the vaccine after consulting with his doctors.
Despite both being nonagenarians, the lovebirds never shy away from doting on each other publicly. During Valentine's Day 2019, the aged couple showed off their love at an Atlanta Hawks game when they shared a lovely smooch for the kiss cam.
The duo's public display of affection on New Year came weeks after the United States' former President revealed he was looking forward to receiving the COVID-19 vaccine.
A Presidential Kiss Cam featuring President Jimmy Carter 😍#TrueToAtlanta pic.twitter.com/fehHljid4C

— Atlanta Hawks (@ATLHawks) February 15, 2019
The 96-year-old is at a high risk of contracting the virus due to his old age and previous health issues. His opinion about the vaccine was disclosed in a statement released via his humanitarian organization, The Carter Center. 
The press release stated that the former president was eager to get the vaccine after consulting with his doctors. Earlier last month, Jimmy and his wife publicly vouched for the vaccine, encouraging citizens to get immunized as soon as possible.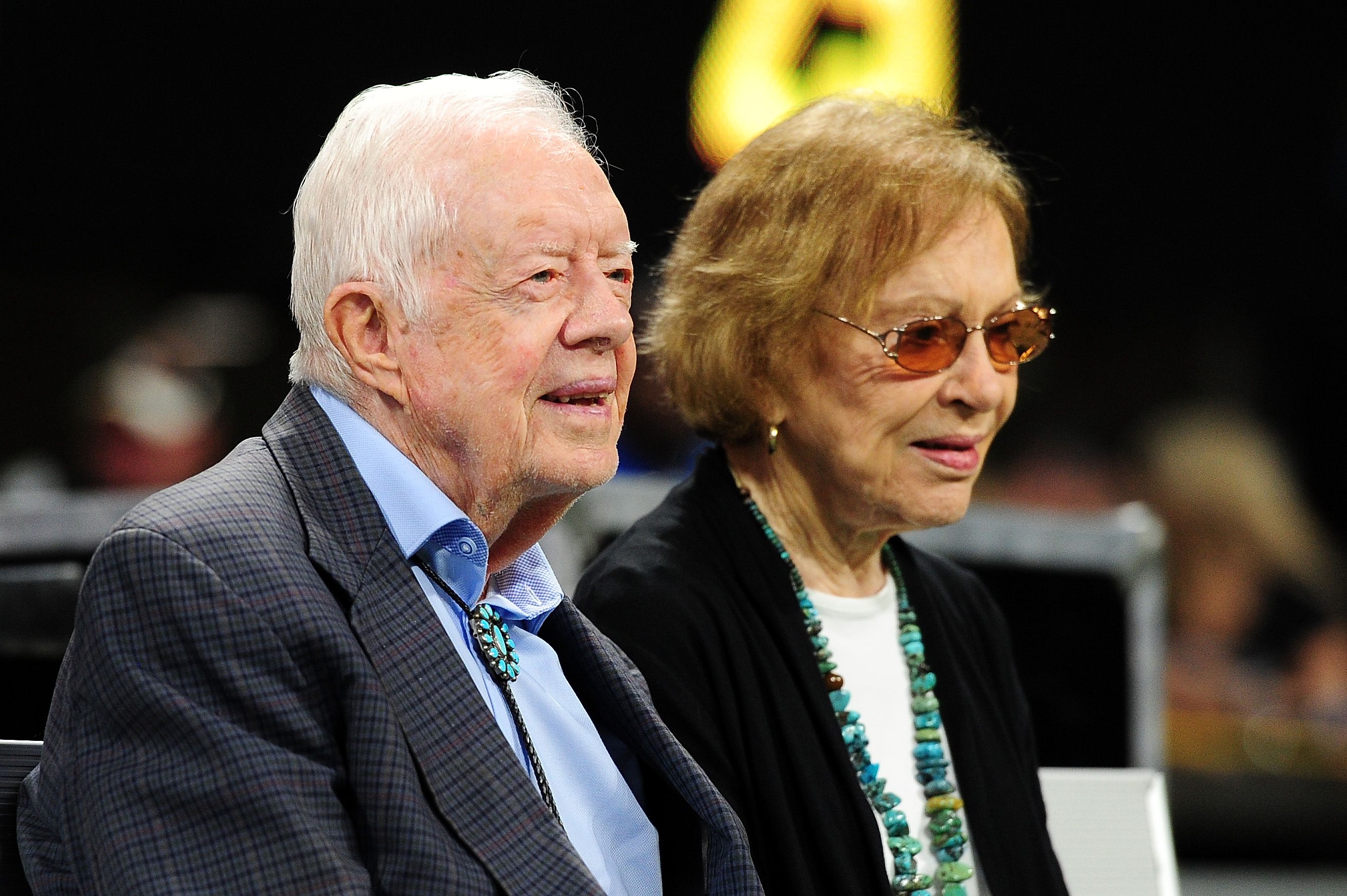 Jimmy, the 39th President of the United States, joined former commanders-in-chief Bill Clinton, George W. Bush, and Barack Obama, who all pledged to take the vaccine in public to assure citizens of its safety. 
Jimmy
served as the president from 1977 to 1981 under the democratic party and during his tenure was known for having
an ally in several music A-listers.
 Throughout his time in the White House, musicians like Willie Nelson and Bob Dylan were visitors.