Matt Roloff Responds to a Fan on the Topic of His Future Proposal to Girlfriend Caryn – Here's What He Had to Say
Famous hit show "Little People, Big World" star Matt Roloff is heading towards another marriage as he revealed his plans to tie the knot with his former assistant, Caryn Chandler.
On January 2, Matt Roloff took to Instagram to share a three-slide post of a lovely time spent with his partner, Caryn Chandler, in his home. The star wrote in the caption:
"It's kind of amazing to think that back home in Oregon (and many parts of the country) it's cold and rainy/snowy.."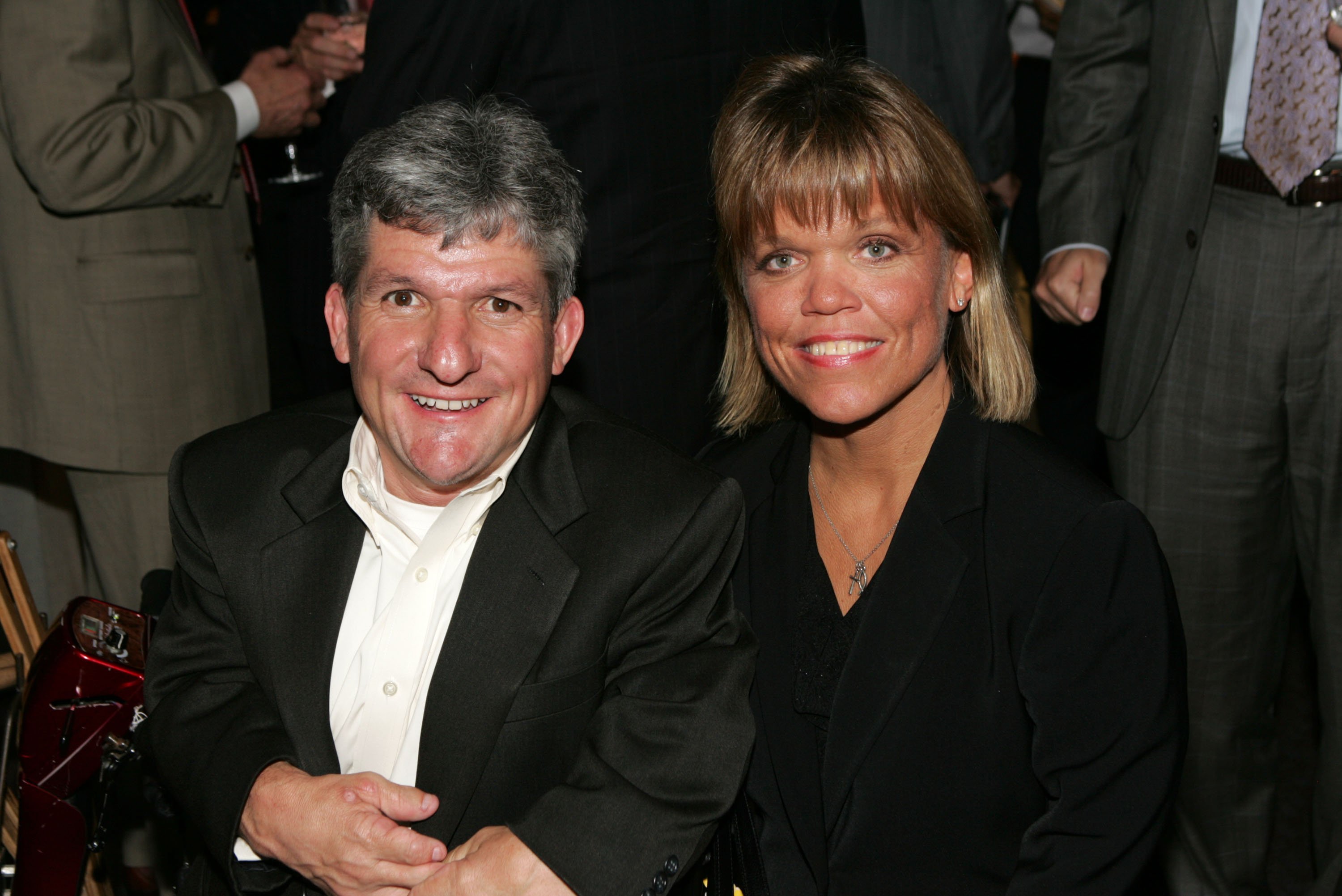 To give fans a peek into his nice time, Roloff posed shirtless in a pair of sunglasses, enjoying the sun's beam while showing off a view of tall trees and the blue skies.
The interesting post, which attracted over thirty-six thousand likes, also showed a close selfie shot of Roloff and his partner in cute nose masks.

With a background showing a fireplace and Christmas ornaments, Roloff and Chandler posed, flashing warm smiles while sitting on an armless animal-print chair.
She was hoping to see a shiny ring on her finger.
While other fans followed in the first fan's footsteps and wished Roloff a happy new year, a certain fan complimented the couple that they looked absolutely adorable.
Adding to the abundance of compliments, another fan stated the couple was her favorite, while a third fan claimed that the lovely duo deserved the best.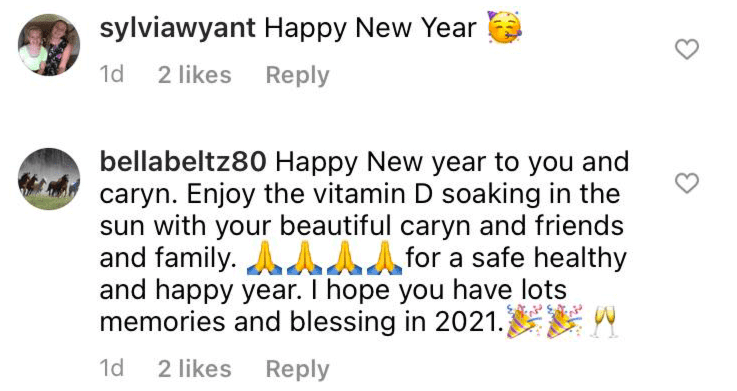 Giving the celebrity a stir, a particular fan pointed out that judging by his partner, Chandler's pose in the second slide, she was hoping to see a shiny ring on her finger.
In agreement with his fan's speculation, Roloff replied that he was working on it and stated that he would get the ring on her finger by that time next year.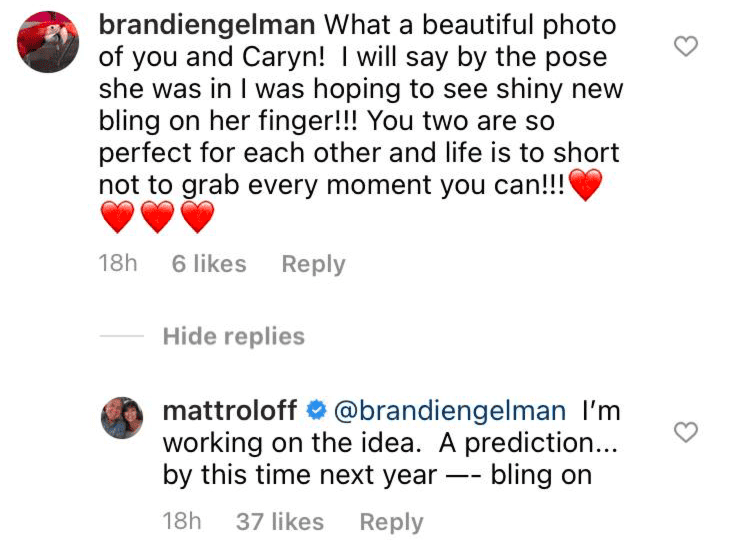 After the patriarch and matriarch of the hit show, "Little People, Big World," revealed to fans that they were getting divorced, a rumor hit the general public saying Roloff cheated on his ex-wife, Amy, with his personal assistant, Chandler.
The October-born assistant who has two children, Connor and Brittany, from her previous marriage, seemed to have indeed kicked things off with the Roloff clan's patriarch in the shadows.
Despite Matt's recent divorce from his ex-wife, he and his girlfriend still have a friendly relationship with Amy, who also has a newfound partner, Chris Marek.
Although fans are hopeful for a tied knot between Roloff and Chandler in the future, both stars have stated that they are not rushing things, claiming they would take each day as it came.