Witney Carson's Fans Praised the DWTS Star after She Underwent an Emergency C-Section – Here's What They Had to Say
Witney Carson's fans had nothing but encouraging words for her as the professional dancer became a new mom after undergoing an emergency Caesarean section. 
Witney Carson broke out in 2012 when she finished as the second runner-up in the 9th season of "So You Think You Can Dance." The professional dancer recently shared exciting news of her baby's birth on her Instagram page.
The excited new mother was quite emotional as she wrote about having to go through a Caesarean section and the joyful aftermath in the caption of the shared image of her and the baby holding hands while keeping their faces off the camera.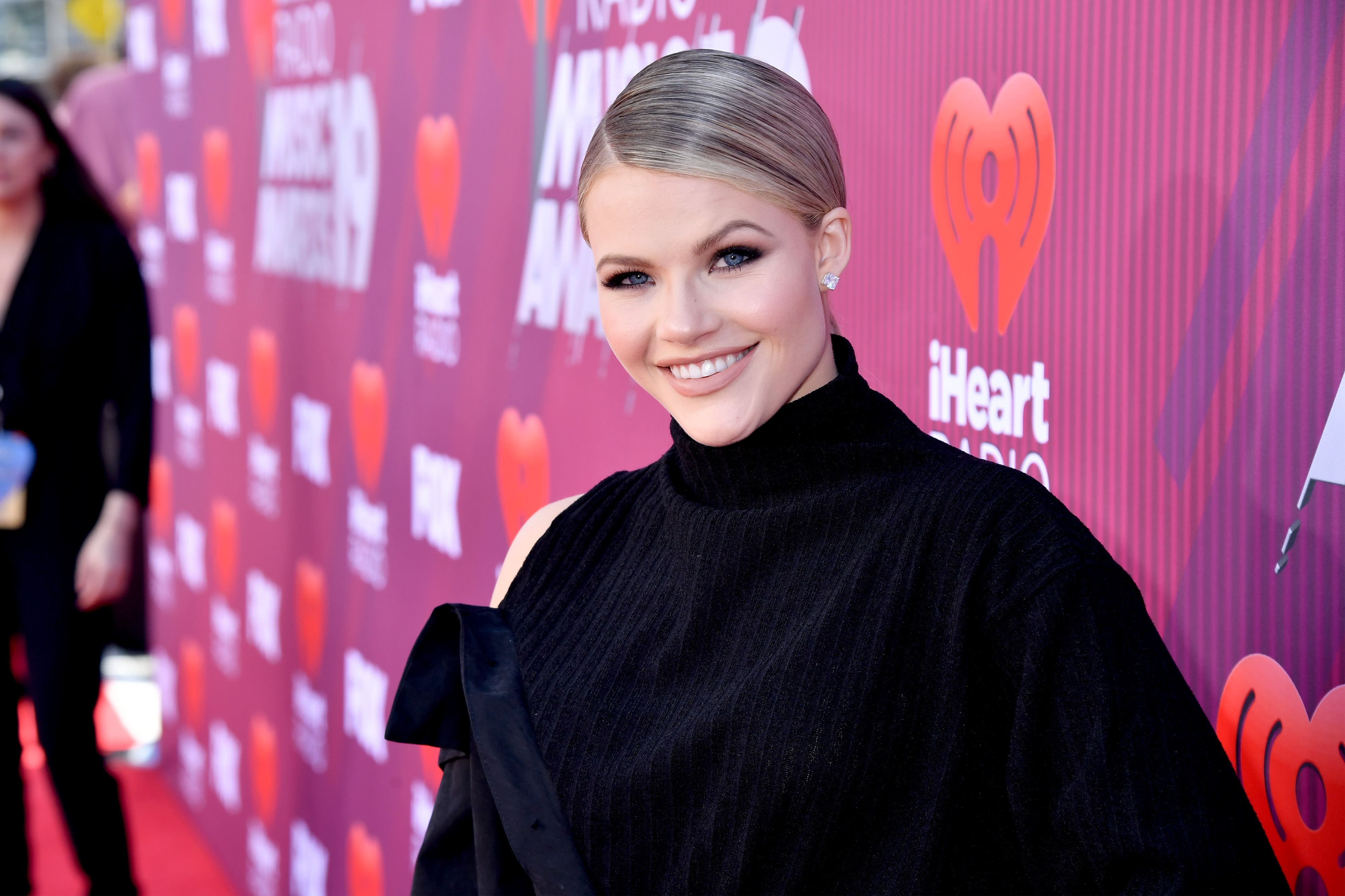 In the monochrome ethereal image that had Carson holding hands with her baby, the new mom spotted her shiny wedding ring, while her spouse in turn held her hand. The caption partly read:
"After a really hard 24 hour labor, and an unexpected c-section... we are all healthy and well.…" 

Many well-wishers gushed over Carson and her lovely family while praising her for being a strong person. Her fans did not hesitate to wish her well as they acknowledged the fact that she endured the emergency operation.
In weeks leading up to delivery, Carson bared her thoughts, making it known that she was wary of a C-section.

One excited fan shared their congratulatory message before adding that Carson and her spouse would be amazing parents. Another person was thankful that the new mom and her baby were doing fine while others lined heart emojis. 
A few hours before the "So You Think You Can Dance" champion welcomed her baby boy, she shared a photo of herself at the hospital where she was seen holding her baby bump and had the caption, "Alright baby boy, let's do this."
In weeks leading up to delivery, Carson bared her thoughts, making it known that she was wary of a C-section. The star mom had planned to get induced at the 39th week of her pregnancy. 
The professional dancer mentioned that her doctor said the best way to avoid a C-section was to get induced, noting that studies have shown that women who were induced were less likely to have a C- section. 
Last year, fans got to know the ballroom pro was expecting after she shared a romantic post with her husband, raising a sonogram of her then-unborn baby. The happy mom was excited to note the proposed month of her son's arrival.
Carson
and her husband, Carson McAliister tied the knot in 2016. Once
speaking about the key
 to keeping their marriage running smoothly, the pair mentioned that acts of service, trust, and good communication were a necessity.