Meghan McCain Reveals Her 3-Month-Old Daughter Liberty's Face for the First Time – See the Beautiful Pictures Here
Meghan McCain thrilled fans with a series of heartwarming photos showing her adorable three-month-old daughter, Liberty. This is the first time the "The View" co-host has shared a picture of her mini-me since her birth.
The much-anticipated reveal of Meghan McCain's daughter has finally happened! On Monday, December 4, the talk show co-host surprised fans and made their day when she showed baby Liberty's face for the first time.  
The proud mother uploaded a three-slide post, with each snapshot delighting her 457,000 followers with cute glimpses at her adorable daughter. In the first slide, the three-month-old was seen in a cute white onesie adorned with star patterns.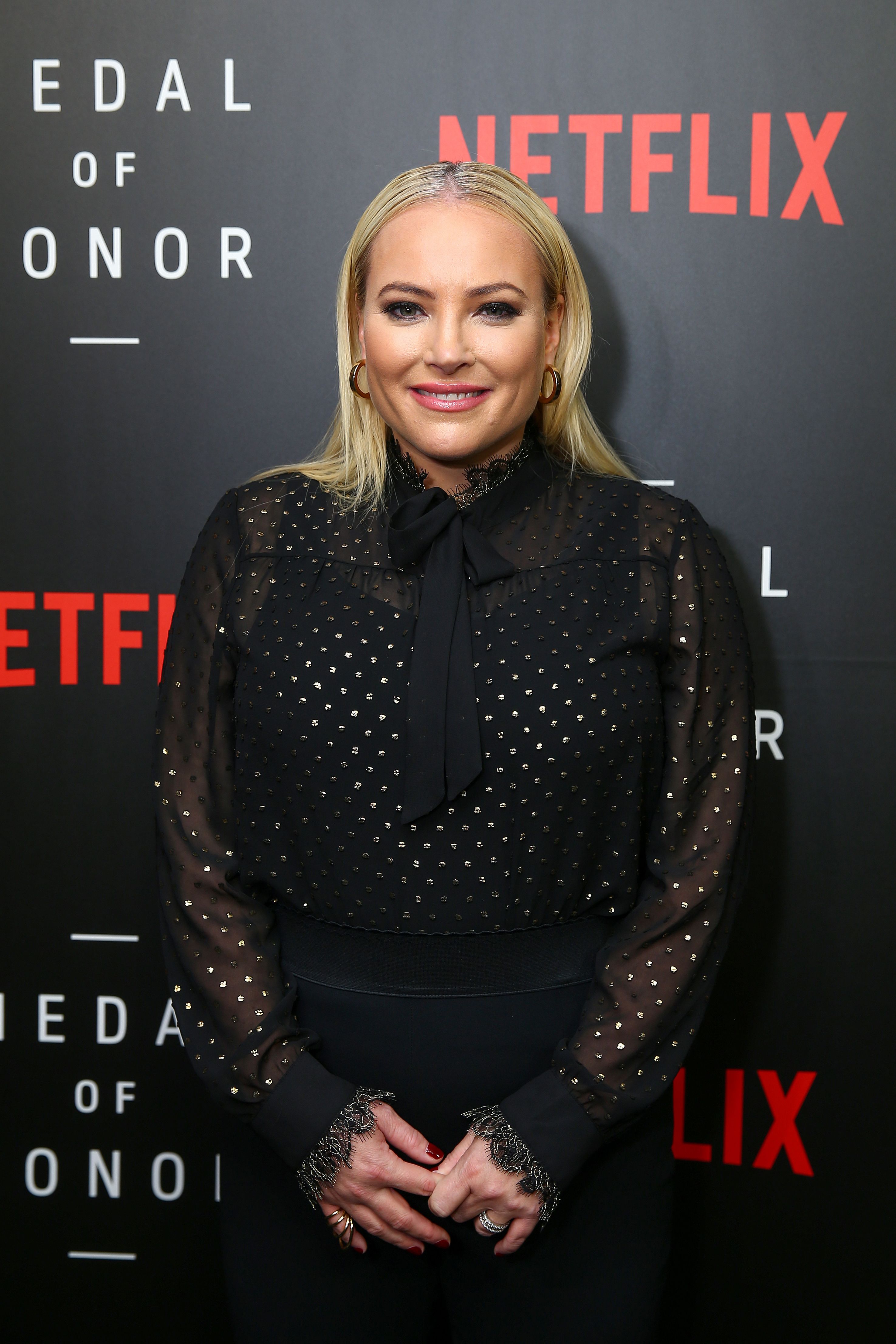 A poster that read "3 months" was on her chest. The toddler rested gently on what looked like a bed as she looked doe-eyed at the camera. The next snapshot was a heartwarming mother-daughter moment as they posed by the well-decorated Christmas tree.
McCain sweetly held her daughter, who stole hearts in a Christmas-themed onesie and a gorgeous gold bow on her head. The striking resemblance between the duo was evident in the lovely image.
The reveal upload ended with a black-and-white picture of McCain and her baby girl having a playful staring contest as they bonded. The post was jokingly captioned, "Someone wanted to see me?"
The post was soon serenaded with several lovely remarks from excited fans who couldn't help but gush over the toddler. Many described Liberty as "precious" and "beautiful," while others compared her eyes to that of her late grandfather, John McCain. 
Liberty's photos come weeks after she and her mother marked her first Christmas in style. The "The View" co-host took to Instagram to share videos of her daughter during the festive season.
McCain opened up about her newfound motherhood experience in an October post, describing it as "euphoria."
In the clip, the 36-year-old was seen encouraging her girl to kick a keyboard toy that teaches animal sounds. A laughing Liberty followed her mother's instruction, and the pair shared a burst of sweet laughter at the victorious kick.
In the accompanying caption, McCain described their hangout as a "wild Christmas party." Fans may recall that McCain and her husband Ben Domenech welcomed baby Liberty on September 28.
They didn't give fans a glimpse of their bundle of joy until two weeks later. McCain opened up about her newfound motherhood experience in an October post, describing it as "euphoria."
Little Liberty's unique name is a testament to both her parents' political affinity as it gives a subtle nod to the United States' Statue of Liberty which is often seen as a sign of freedom.
McCain's love for democracy stemmed from her late father, John, an Arizona senator who ran for President in 2008 under the Republican party. He passed away at 81 from brain cancer.