This Is How Much Weight Ciara Has Lost after Entering a New Fitness Program Months after Giving Birth
Singer Ciara recently shocked her fans and followers on Instagram with a glamorous selfie of herself, with which she revealed that she had lost 28 pounds just months after giving birth to her third child.
There are many positive words that describe singer Ciara, but with her recent reveal, the words inspirational, determined, and incredible definitely top the list. In a recent post on Instagram, she revealed her weight loss progress in her caption, which read:
"Super Proud of where I am starting off 2021! Down 28 pounds thanks to @WW!! This journey has been easy, stress free and fun!"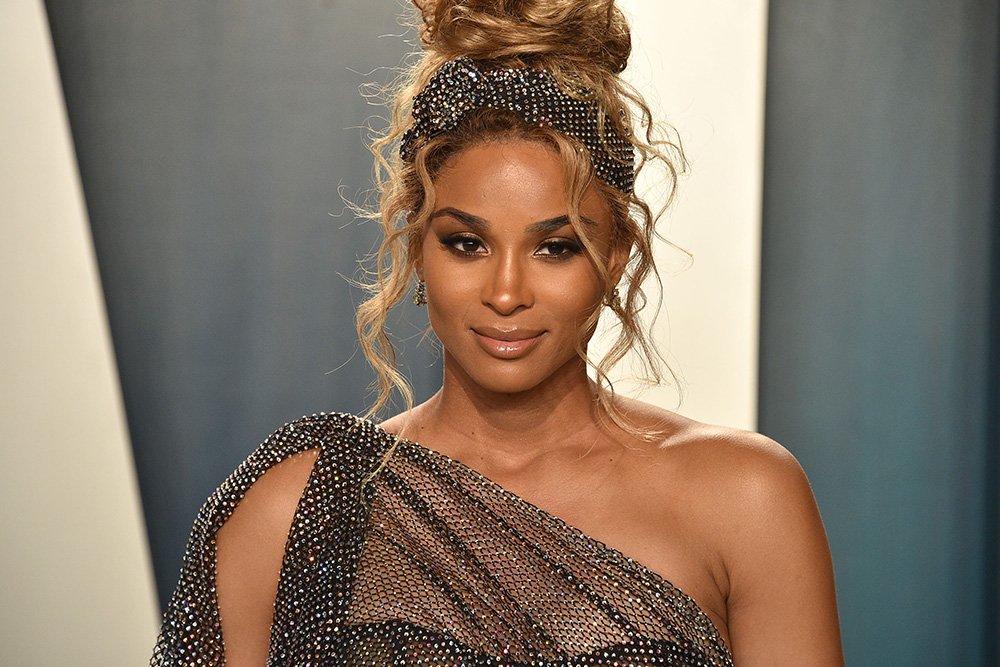 Continuing her eye-opening caption, Ciara admitted to the challenges of juggling motherhood, her career, and her fitness journey. She then enthusiastically informed her followers that the Weight Watchers app had been a game-changer for her.
Before she concluded her caption, Ciara also revealed that she still intends to lose 20 pounds more and encouraged her fans to join her by starting their own fitness journeys.
True to her caption, Ciara's post-baby body is absolutely sensational. The "Level Up" singer looked gorgeous with her pink hair while posing in a fuzzy white top that sported a daring Bardot neckline to show off her flawless skin. 
With how fabulous and trim Ciara looked, no one would have guessed that she only just gave birth to her third child less than six months ago. Fans were very impressed with her progress and took to the comments to praise her for the hard work.
Despite adopting a very rigorous and challenging workout routine, the mother of three did something extra to up her chances. 
Ciara's weight loss journey did not just start this year. In fact, the singer started only a couple of weeks after she gave birth to her third child, Win Harrison. 
Fans were surprised to see that she was already prepared to get back on her feet and back to tip-top shape. The 35-year-old revealed her game plan for her post-baby body journey on Instagram. She wrote:
"48lbs to go! Starting the game plan tomorrow!! P.s. don't know how easy it's going be considering 3 baby's now! Going to work really hard at this!"
After announcing that she was ready to embark on her post-baby body transformation, Ciara did not hesitate to carry her fans and followers along with frequent social media updates.
Despite adopting a very rigorous and challenging workout routine, the mother of three did something extra to up her chances. She decided to join the popular weight loss company, Weight Watchers, to improve the process.
By October, Ciara had lost a whopping 35 pounds and shared a now-deleted snap of herself to show it off. She then revealed that she was hoping to lose 35 more pounds and gushed about how good she feels about the process and her progress.
It is truly inspiring for many people to see this iconic woman's determination and sheer strength at work. Seeing as the number on the scale does not define her beauty, Ciara remains beautiful any day and any time!