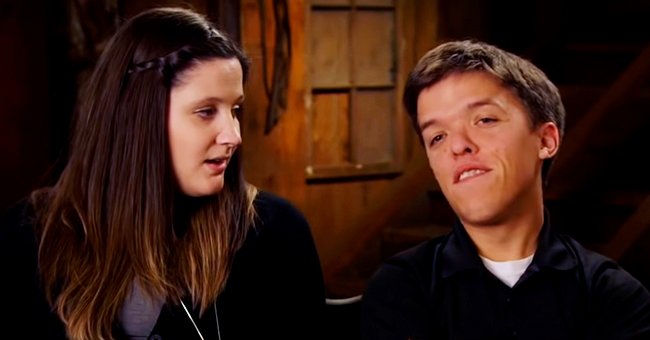 youtube.com/TLC
Get a Glimpse of Tori and Zach Roloff's Recent Family Trip to the Coast with Their Adorable Children

American television personality Zachary Roloff and his family looked sweet as they enjoyed a relaxing trip to the Coast in recent wholesome photos shared on his wife Tori's Instagram feed.
Zachary Roloff sure has all the love to give his adorable family. The television personality never fails to make it clear as he is known to post several wholesome photos and videos of them on his Instagram feed.
His wife Tori Roloff is also known for continually showering her family with all the love on social media. In the most recent post on her Instagram feed, they were all seen having a relaxing time during a fun getaway as they ushered in the new year.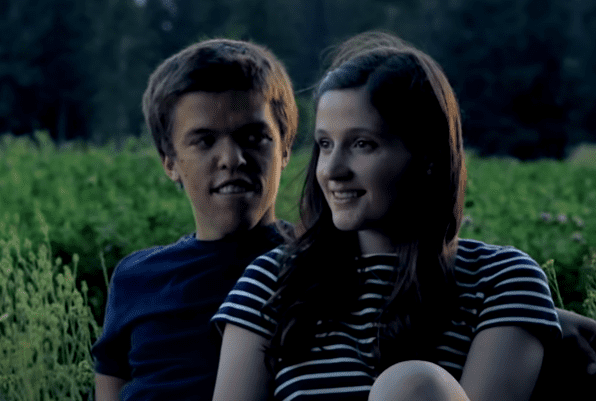 Zach and Tori Roloff spending time together outdoors. | Source: YouTube/The List.
It was a series of photos that captured several moments from the vacation. In the first slide, Tori was seen posing with her cute son Jackson and precious baby Lilah Ray, by the beach.
The proud mother was clad in a black winter coat, matching black pants, and black leather boots. She had on no makeup, and a wide pair of sun shades sat comfortably around her neatly packed up hair.
The next slide showed the cute Jackson posing with his proud father, who was casually clad in a black jacket, matching pants, and sneakers. He also had on a face cap and smiled widely into the camera as he held on to his little boy.
The other slides showed Tori busting a sweet grin as she posed by a tree-surrounded path with baby Lilah sitting in a baby carrier around her chest. The other shots pictured Zach with Jackson at the edge of the water.
The mother of two has had her fair share of attacks from internet bullies who never fail to mommy shame her.
Seeing these heartwarming photos, it is clear the family shares a tight bond. It is also easy to remember when the proud parents welcomed their adorable baby Lilah in November 2019.
Months later, Tori revealed that Jackson's first moments with his baby sister were not particularly wholesome as he did not want to meet her. She further explained that his indifference had been hard on her.
The television star added that it made her realize that not everything would go the way she planned, so she had to learn to roll with the punches. She then buttressed that Jackson was given some space hoping he would come around.
Few months after the revelation, Tori marked baby Lilah's one-year birthday with lovely family photos that showed them all smiling happily. Seeing the shots, it is safe to assume that everything played out just fine.
However, the mother of two has had her fair share of attacks from internet bullies who never fail to mommy shame her. Despite all the heat and unsolicited advice, the star never seems to be daunted by their remarks.
This was evident when she typed a lengthy message on her Instagram feed, where she revealed that she could never be manipulated to post content that better suited their narratives.
The 29-year-old added that none of them owned her, and she could post whatever she wanted on her feed. She then concluded that if it did not sit well with them, it was not her job to change their mind.
Though Tori did not disclose who the message was targeted at, it is clear that no amount of hate can come between her and her family's happiness.
Please fill in your e-mail so we can share with you our top stories!