Bindi Irwin Reveals What She Is Thankful for after Sharing a Throwback Picture from the Start of 2020
With 2021 quickly picking up, television personality Bindi Irwin recently warmed her fans and Instagram followers' hearts with a gratitude post in honor of her friends and family.
Bindi Irwin has a lot to be thankful for these days as she and her friends and family usher in the new year. In a recent post on her Instagram, the young television star dedicated a heart-warming tribute to her friends and family. She wrote:
"This moment was captured at the start of 2020. A little note of gratitude for this group right here."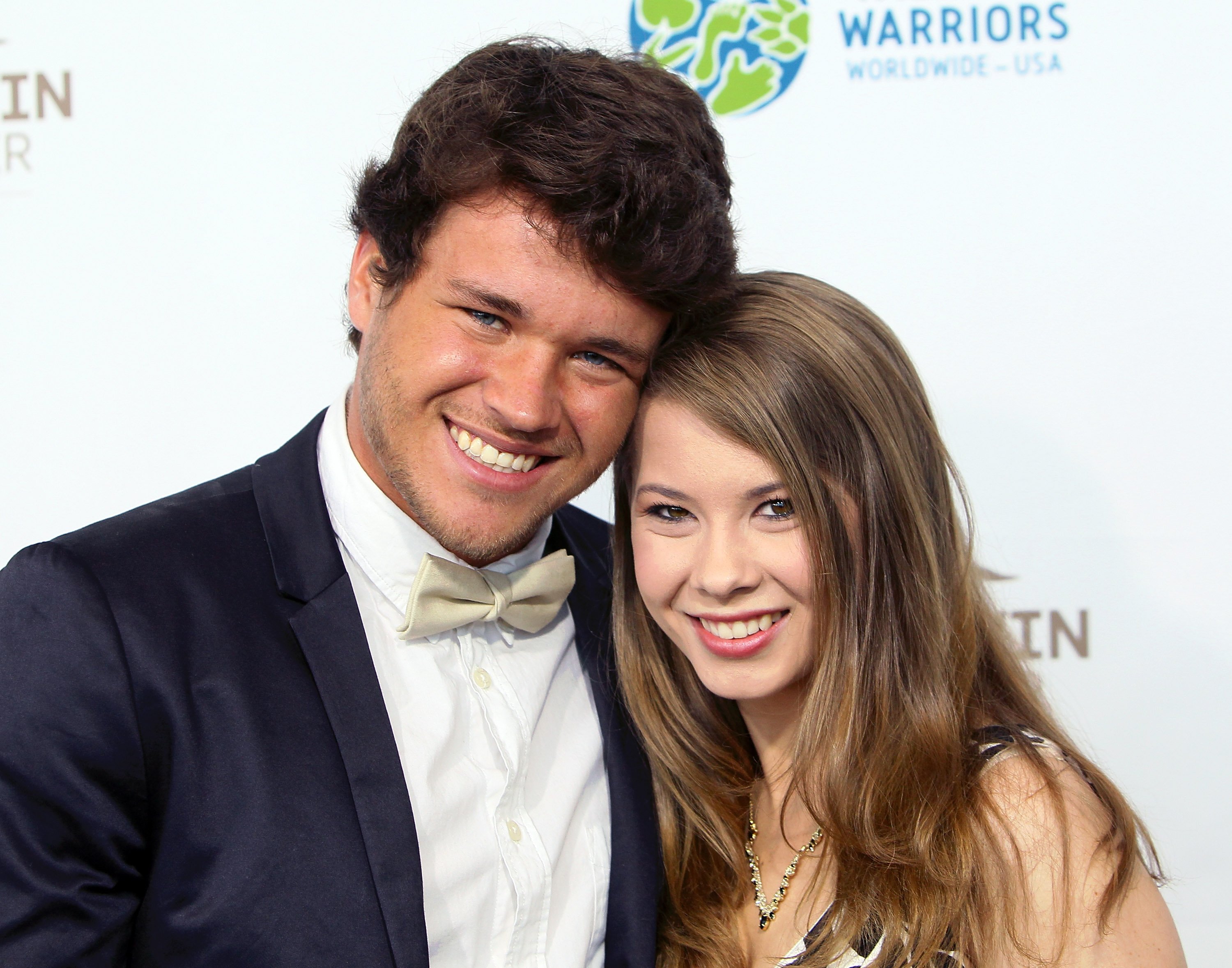 Continuing her heartwarming and heartfelt caption of gratitude, Bindi wrote that she was feeling thankful for friendship and family as they all embark on 2021 together.
The sweet throwback picture that Bindi posted featured her and five other people, including friends and family members. Beside her was her husband, Chandler Powell, with a stunning snake wrapped around his neck.
To her right stood her friend, Bonnie May. Bindi's younger brother, Robert, stood to the far right of the picture beside her husband. Bindi's mother, Terri, stood to the far left of the photograph between Bonnie May and Bindi's other friend, Luke Reavley.
Bindi has been popular since her childhood as the daughter of the iconic Steve Irwin... 
Bindi's fans and followers were very touched by the sweet post and celebrated with her. Besides her friends, husband, mother, and brother, Bindi has a lot more to be grateful for, especially for the little bun in her oven — her unborn child with her husband, Powell.
Late in December, the pregnant "Crikey! It's the Irwins" star showed off her blooming baby bump in a beautiful photo of herself celebrating her 26th week as an expecting mother shared on her Instagram story. 
Her post's caption reportedly had her gushing over her unborn child and expressing how much she loves her baby. The picture featured the first-time mom-to-be cradling her belly as she looked at it with a smile.
Bindi has been popular since her childhood as the daughter of the iconic Steve Irwin, but fans might be surprised to learn about her personal life. In June 2020, she revealed that she leads a very normal and not-so-crazy life with her husband and their dog.
Bindi and Powell got married in March 2020 after dating for about five years. They were engaged in 2019 and are now expecting a new addition to their beautiful family.
In July 2019, the 22-year-old admitted that she thinks her late father would have approved of her fiancé. It is clear to see why Bindi is so grateful for the beautiful people she is surrounded with.