Simone Biles Flashes Sweet Smile in Pic with Friends — Fans Question Them for Not Wearing Masks
Amid the COVID-19 pandemic, Simone Biles was recently out and about as she hung out with her girl pals, but her fans did not approve because the ladies were not wearing their masks.
People prefer not to step out of the house these days amid the ongoing COVID-19 pandemic, but when they do, many feel safer when their face is covered with a mask. 
Wearing a mask around people one does not live with is pretty normal and not doing so is frowned upon since it can potentially put lives at risk. And that is the reason why the internet is piping mad at gymnast Simone Biles.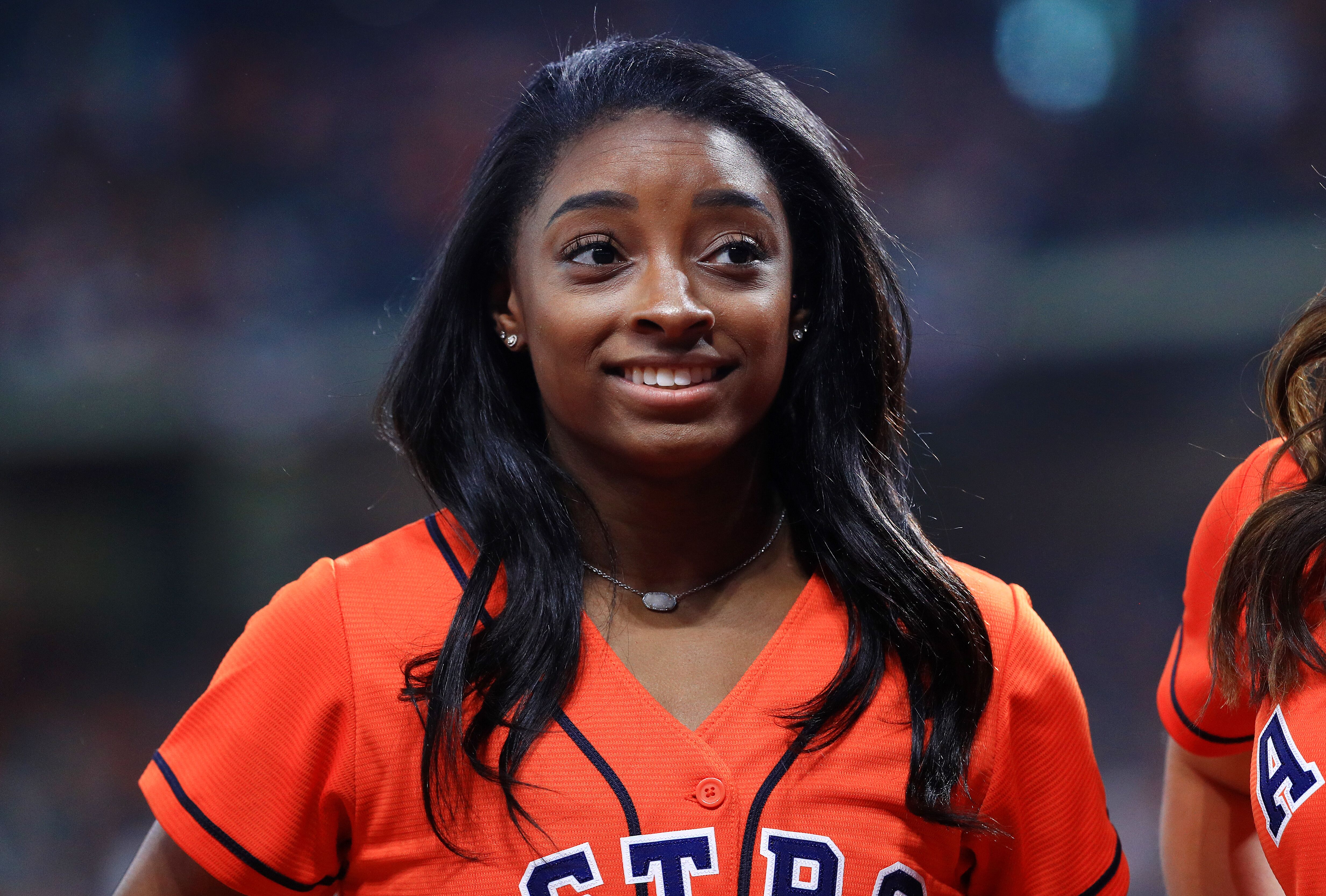 The Olympic gold-medalist caught up with her girlfriends a few days ago. She treated her Instagram fans with a sweet picture from the day out, posing with the beautiful ladies with a big smile.
Fans who keep up with Biles' love story know how supportive she is of her NFL player boyfriend Jonathan Owens
While some were delighted to see her happy, the others took to the comments section to express their concern over the ladies not having their masks on. Some were downright irate and questioned the gymnast why they were being so reckless. 
One of the fans respectfully noted how Biles is privileged enough to go see a game while others cannot even attend their children's games. They went on to complain about how unfair it was. 
Another fan asked why Biles was hanging out with people she does not live with while not wearing a mask. Some fans took their time to come up with a logical reason why the gymnast made such a choice. 
One of the fans pointed out that the girls' partners play together and are all quarantined in a team bubble. Hence, they can come in contact with each other without running the risk of infection. But this is just a guess. 

Fans who keep up with Biles' love story know how supportive she is of her NFL player boyfriend Jonathan Owens. When he took his first defensive snaps in his career back in December 2020, she was ecstatic. 
After spending most of the NFL season with his team, the Houston Texans, Owens was finally promoted to the active roster prior to their match against the Chicago Bears. 

Biles was the happiest to hear the news and could not help but celebrate. She, too, has been busy training for the Tokyo Olympics set to start on July 31.
A few months ago, Biles was worried due to the possibility of the games being canceled. She said hope was the only thing that kept her going. She, like the other athletes, was training as if the games might be canceled.