Michael Jordan's Daughter Jasmine Looks Stunning in a Black Outfit with Long Braided Hair (Photo)
Michael Jordan's daughter Jasmine looked incredibly stunning in a black outfit seen in a picture she shared on her Instagram page, and fans could not help but gush.
Michael Jordan might be one of the greatest basketball players in history, but his daughter's good looks have been trending amongst fans.
The 28-year-old stunned her followers with a picture she shared on Instagram, where she flaunted her love for black and hinted that it might be her color all through the year.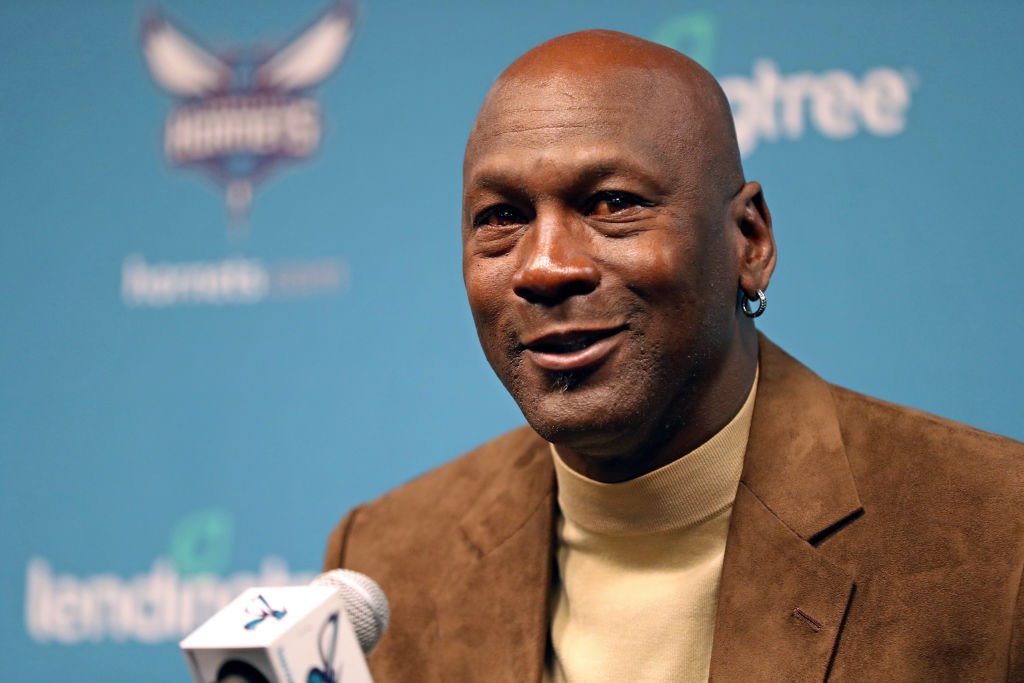 Jasmine, who studied Sports Management at Syracuse University, is known for her flair for fashion and her eye-popping good looks.
The Jordan heiress rocked an all-black outfit in the Instagram picture. Her trademark braided hair complimented her glowing face as she wore a captivating smile. 
Jasmine's fans rushed to the comment section of the post to gush over her stunning looks. The post has gathered over three thousand likes and about a hundred comments.
One fan commented on Jasmine's glowing face and remarked that the 28-year-old took after her father's good looks. Another fan noted that black was a perfect fit for Jasmine.
Even Jasmine did not know her father was a global figure.
Jasmine's good looks reflect how smoothly her life is going both professionally and in her personal life. The star athlete's daughter is living the best of both worlds.
Jasmine, who has no particular interest in the basketball courts, has adjusted well and flourishes in her role with the Jordan Brand athletes to improve the players' image.
She is reportedly in charge of media coverage and helps the Charlotte Hornets team, which her father owns, to schedule photoshoots and interviews and ensure their season goes well.
Away from her career, Jasmine is enjoying the thrill of being with a man she loves. During her time at Syracuse University, she met and fell in love with Rakeem Christmas, an NBA player.
The duo became an item and got engaged in 2018. In 2019, Jasmine and Rakeem welcomed their son and first child, Rakeem Michael Christmas, making Michael a grandfather.
Since becoming a grandpa, Michael revealed that he had been the happiest. The basketball great is looking forward to spending time with his grandson when he grows up.
Speaking of how he wants his grandson to address him, the star revealed that he does not want his toddler grandson to call him grandpa or papa, but instead, he wants to be addressed by his first name, "Michael."
The grandson might not realize how famous his grandad is but would be thrilled to find out later that he comes from the loins of a man every basketball player wants to be.
Even Jasmine did not know her father was a global figure when she was a little girl and had to Google him to discover that he was more than just her daddy.
Jasmine is enjoying the thrill of being a mom and having a blooming career. Her fans will be looking out for more exciting details from her in the coming months.