Catherine Zeta-Jones, 51, Shares Passionate Kiss on a Beach with Husband Michael Douglas, 76
Welsh actress Catherine Zeta-Jones was seen sharing a passionate kiss at the beach with her husband, actor Michael Douglas, in a recent heartwarming photo on her Instagram feed. 
Catherine Zeta-Jones sure has all the love to give her longtime husband, Michael Douglas. She never fails to make it clear with the occasional posts of both of them enjoying sweet moments on her social media accounts.
Once again showing off their pure unadulterated love, the actress recently took to her Instagram feed to post a sweet photo of her and the 76-year-old sharing a passionate kiss.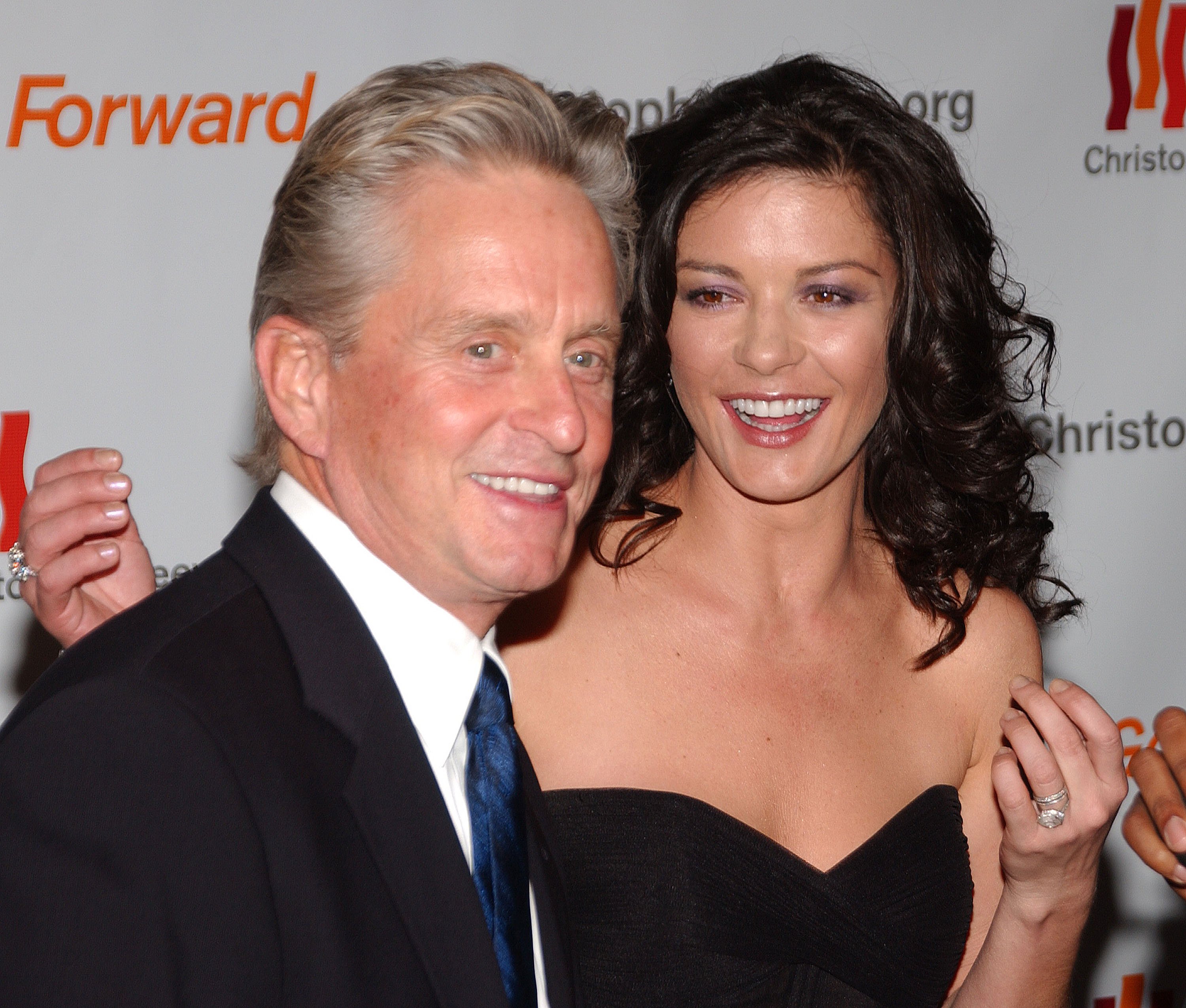 The shot, which was posted just yesterday, captured the 51-year-old star with her hands gently wrapped around Douglas's head as they shared the moment with both their eyes shut. 
The actor, whose white hair was blowing about in the breeze, had on a v-necked shirt with the rest of the outfit hidden outside the picture frame. As for Jones, only her jeweled pedicured hands were put on display. 
She had her dark hair packed up in a bun with animal print sunglasses sitting at the center. Beneath the post was the perfect heartfelt caption: 
"'I can express no kinder sign of love, than this kind kiss' William Shakespeare……. ?" 
It goes without notice that the couple recently celebrated their 20th anniversary, so this sweet photo was another testament of their undying affection for one another as it beautifully ushered them into another year of love. 
Unsurprisingly, several fans and followers could not get enough of the couple's sweetness. One even thanked Jones for such a beautiful reminder that true love really exists, while another gushed about the love for the shot. 
Jones also showed her funny side when she took to her Instagram feed to post a beautiful meme-worthy throwback photo.
The post comes a few days after the actress marked the start of the year with a photo of herself enjoying a relaxing time in the lovely patio of her and Douglas's gorgeous, enormous million-dollar mansion. 
She was clad in a simple black top, a stylish patterned skirt, and matching heels. Having a cozy time, she could be seen lounging on a comfy-looking white outdoor sofa with plump, soft cushions. 
Just a little more than a month before, Jones also showed her funny side when she took to her Instagram feed to post a beautiful meme-worthy throwback photo of herself from her 90's TV series "Darling Buds of May."
The star and her husband have also had an exciting few months as Douglas's son Cameron, whom he shares with his ex-wife Diandra Luker, welcomed his second child, a boy named Ryder late December. 
This will make it the actor's second grandchild as Cameron has an adorable little three-year-old daughter, Lua. However, it is safe to call the Douglases the perfect celebrity family with this new addition!