Hoda Kotb's Daughter Hope Shows Her Generous Nature by Giving Away a Christmas Present
"Today" anchor Hoda Kotb's eldest daughter, Haley Joy, embraced the true spirit of Christmas, and the proud mom of two shared the heartwarming way her 3-year-old went about it. 
Giving a glimpse into her private life, Hoda Kotb revealed the kind nature of her 3-year-old daughter, Haley Joy, while speaking with her co-host, Jenna Bush Hager, during a recent episode of "Today."
Since 2021 just rolled in, the two co-hosts launched into a discussion about resolutions, and one of Hotb's hopes for the year already adorably manifested itself.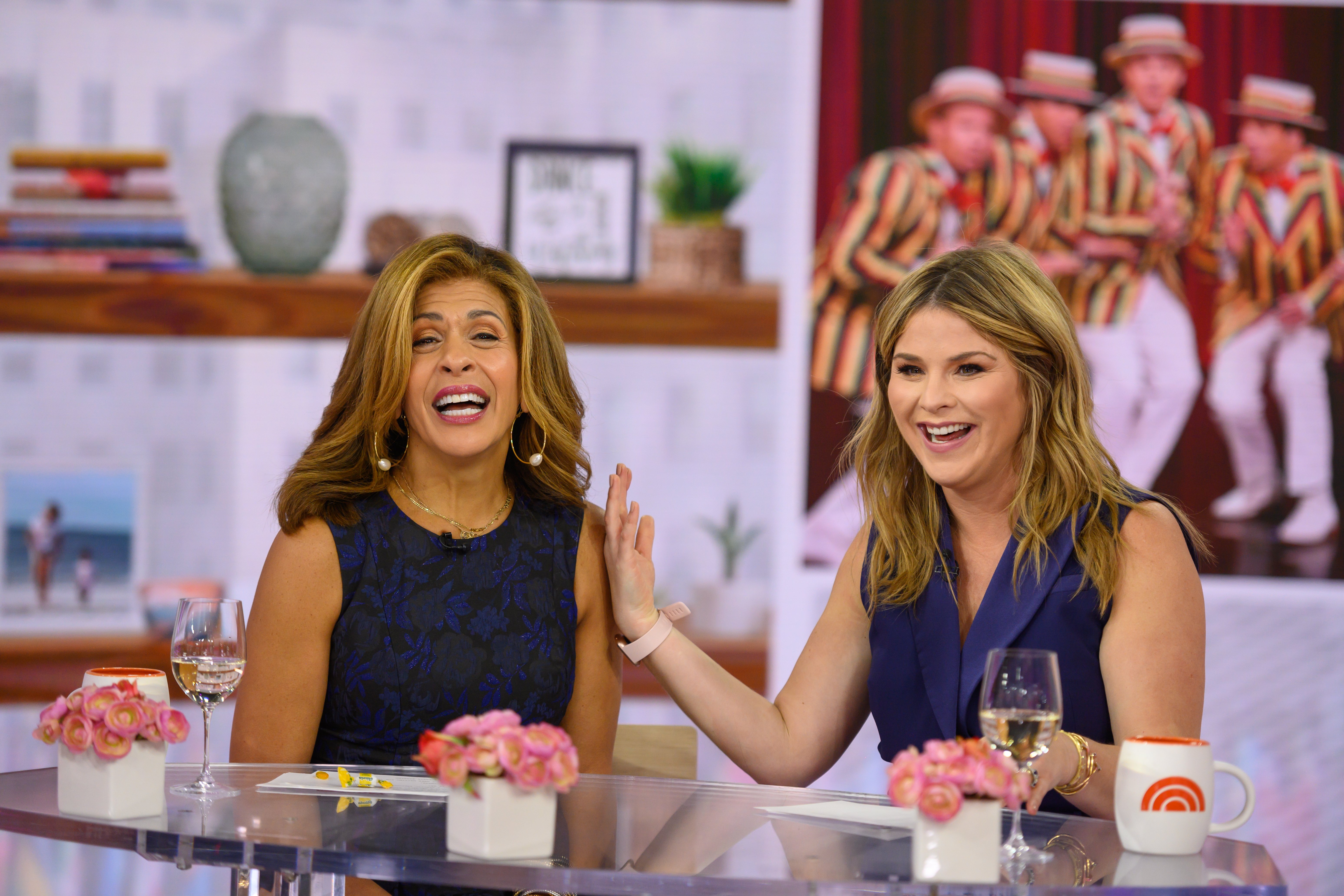 THE GIFT OF GIVING
The anchor and her boyfriend Joel Schiffman love every minute of raising their two adoptive daughters, Haley Joy and 20-month-old Hope Catherine, and some teachings are already taking root.
Wanting her children to attach value to things other than the material, Kotb explained that it's a concept she's been teaching her children, so they rely less on physical possessions.
THE DOUBLE TAKE
Haley Joy took the message to heart, as the youngster decided to regift one of her Christmas presents to a friend. As the 3-year-old taped up the re-wrapped gift, Kotb walked in on the heartwarming situation. 
She asked Kotb if they could deliver the present to her friend's house, but they left it at the door since no one was home. However, it only spurred on Haley Joy to sneak in another present.
So, the next day, the 3-year-old wrapped a pair of glasses they also left on the people's doorstep, much to Kotb's amusement, as she said:
"His family's probably like, 'Why are we getting all of these things on our doorstep?' But I thought, that made me feel good."
A FAMILY OF FOUR
Schiffman and Kotb moved in together four years ago, and a year later, in 2017, Kotb adopted Haley Joy, who came into this world on the celebrated day of love.
When the anchor announced the news, she gushed that her Valentine's baby is the love of her life, but now she has a second since the couple welcomed Hope Catherine in 2019. 
ROOM FOR MORE
However, the pair plans to expand their family with a third child - news Kotb announced in October 2020 during an interview with Entertainment Tonight.
Upon re-evaluation of their family unit, Kotb and Schiffman realized that they wanted to bring joy to the life of another child and that their family would be better for it, as she said:
"It's in God's hands. It's not in mine, so if it's meant to be, we're happy 'cause, you know, we have room and we have love."
THE BEST EVER
Kotb's heart overflowed with love on New Year's Day when she also found herself on the receiving end of Haley Joy's kindness with a sweet note from her daughter.
The youngster wrote a "mom" name tag with a blue marker on a yellow piece of paper, and Kotb couldn't help but share her favorite tag "ever" with her followers on social media.