Jana Kramer Recalls Moment Her Daughter Nearly Got into a Stranger's SUV — Here's What Happened
Jana Kramer narrates her horrifying experience on Instagram, which involved her daughter and a stranger's white SUV.
Actress Jana Kramer recently shared a picture on Instagram of her and her daughter Jolie in their favorite park. The snap captured the mother and child snuggled up on the grass in an intimate moment facing each other nose-to-nose. She wrote:
"Had the absolute scariest thing happen today at the park. We took the kids cause it was a nice day and we needed to get out and took them to a park we know and love."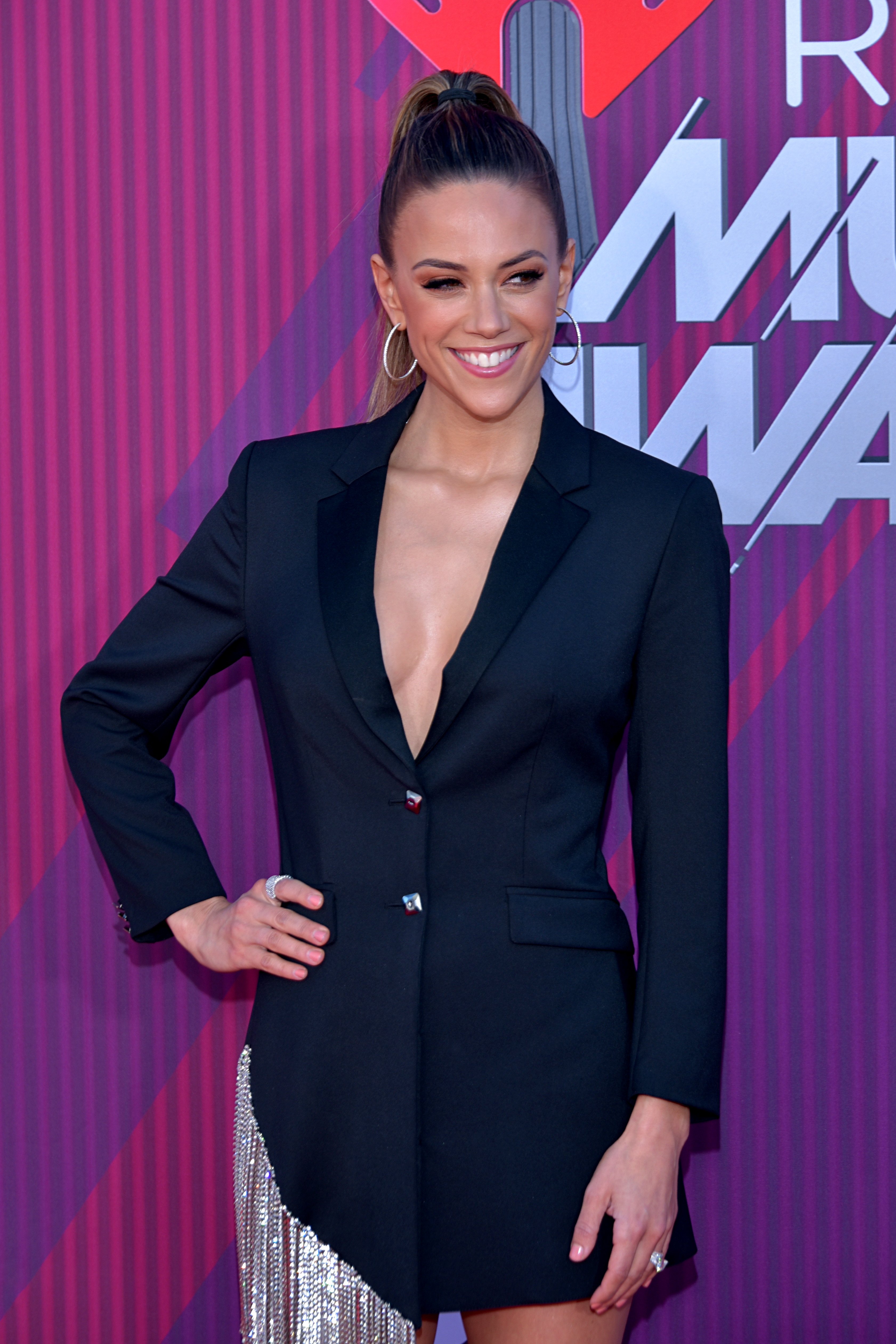 Kramer added that she was having a good time with her partner Mike Caussin and their kids Jace Joseph and Jolie Rae. She said that her daughter had found "a sweet little" playmate, and she had to keep close watch over them as they ran around the park.
What started as a fun outing almost ended in a scare for the actress. Someone informed Kramer that her 4-year-old daughter had entered a stranger's white SUV. Her heart immediately went to her gut. 
She quickly ran to the spot where she last saw her daughter playing with the "little sweet girl." Fortunately, she saw both Jolie and the little girl running back from a car her mom was in, which brought her great relief.
The mother of two explained that it was an eye-opening experience for her, and she admonished other parents to keep a watchful eye over their young ones.
She revealed that she was exhausted due to her son's inability to sleep and sought help from other mothers.
The actress who is a great mom once shared in an interview with People that she considered her biggest parenting fail to be letting the mommy shamers' opinions really affect her when she first became a mom.
Kramer explained that she allowed many people to make her feel like she wasn't doing a good job as a mom for not breastfeeding and making meals for her children. However, she knew better now.
The country music artiste welcomed her second child after suffering a miscarriage. Kramer has openly admitted that she had some horrible days after suffering miscarriages before and after having her first child.
The 37-year-old has had a challenging motherhood. In 2020 Kramer took to social media to share a tearful post with her followers. She revealed that she was exhausted due to her son's inability to sleep and sought help from other mothers.
In response, Kramer received a stream of love and support from followers and fellow moms who shared tips and warm messages to the young mother.