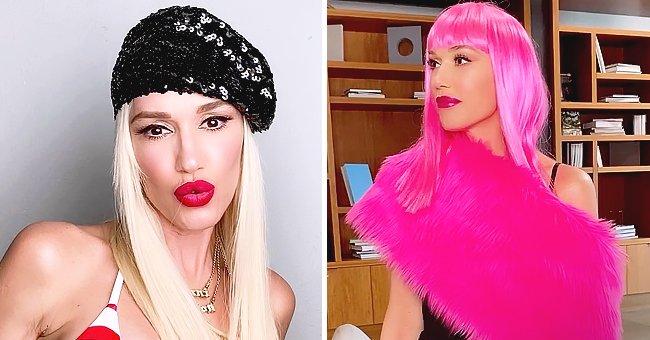 instagram.com/gwenstefani
Check Out These Iconic Looks Gwen Stefani Showed off from Her 'Let Me Reintroduce Myself' Video
Gwen Stefani thrilled fans with her iconic looks from the behind-the-scenes of her latest music video, "Let Me Reintroduce Myself." The award-winning singer served major fashion goals with her retro outfits.
After blessing fans with a new music video on New Year's Day, Gwen Stefani is back at it again serving major fashion goals. Yesterday, she took to Instagram to share the iconic looks she rocked in her "Let me Reintroduce Myself" video.
In the first clip, Stefani proudly showed off her toned abs in a chic retro look that consisted of grey sweatpants, a white crop top, and a stylish belt buckle with the words, "BANANA." She accessorized with a black beanie and chunky necklace.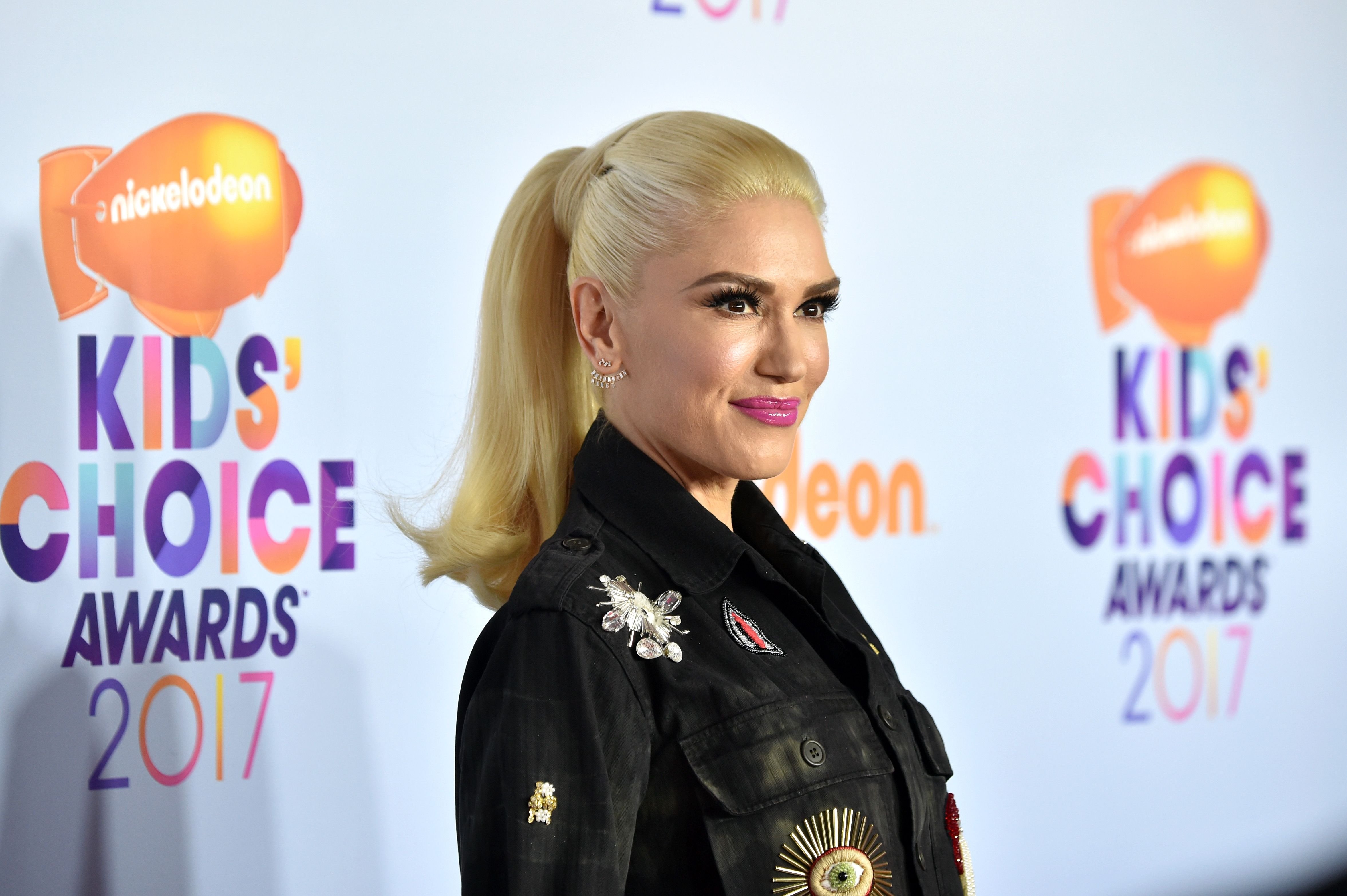 Gwen Stefani at Nickelodeon's 2017 Kids' Choice Awards at USC Galen Center on March 11, 2017 in Los Angeles, California. | Photo: Getty Images
Standing in front of a green screen, Stefani described herself as the lady who taught kids how to spell bananas despite having dyslexia and not being able to spell.
The next look was a vintage blue and white polka dot dress. She matched the outfit with a pair of edgy white cowboy boots she described as "a little bit of Blake."
The award-winning crooner also recreated her chic look from her 2001 song with rapper Eve. She rocked a red and white halter neck bra top that flaunted her ample cleavage.
She recreated the outfits from her hit songs' videos, including "Rich Girl," "What You Waiting For?" and "Don't Speak."
The "The Voice" judge then switched up her look, rocking a pink fringe wig with a black ensemble and faux fur sash. Another vibrant look was a cheerleader-like ensemble with a red, white, and blue crop top that gave off a patriotic vibe.
The final look showed the singer walking with blue hair, wearing a white blazer outfit. The captivating post was captioned:
"#LetMeReintroduceMyself camera roll dump… cuz when ur in a room full of a bunch of me's u start to go a little…"
For the video of her new single, Stefani went back in time and reflected on her stellar career, remaking many of her striking looks. She recreated the outfits from her hit songs' videos, including "Rich Girl," "What You Waiting For?" and "Don't Speak."
In the clip, which has been viewed more than 2 million times since its upload, Stefani's characters interacted with each other. Throwback looks from music videos weren't the only place the three-time Grammy Award winner took inspiration from.
She rocked the red and white printed top she wore to announce her engagement to Blake Shelton. According to reports, "Let Me Reintroduce Myself" is Stefani's first non-holiday theme song she has released since 2016.
Please fill in your e-mail so we can share with you our top stories!