Matthew McConaughey's Wife Camila Posts Throwback Pic of Their Daughter Vida on Her 11th B-Day
Matthew McConaughey's wife Camila shared an adorable throwback picture of her and the actor's daughter, who recently celebrated her 11th birthday.
Camila Alves' only daughter with her husband, actor Matthew McConaughey, recently turned 11, and the proud mom took to social media to share a throwback photo of her little girl.
Taking to her Instagram story, Alves shared a picture where she was seen holding a tinier Vida who looked adorable in a cute white dress and little black shoes.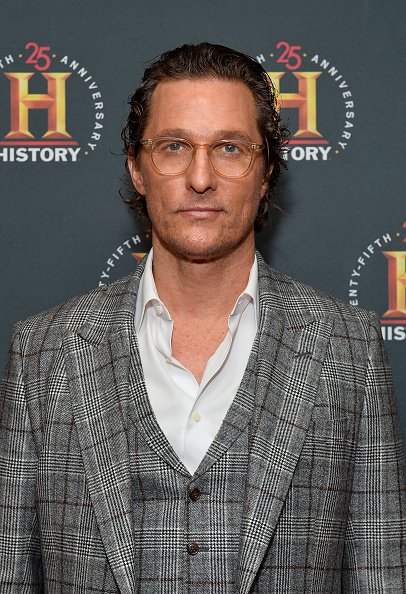 For the picture, Alves donned a pair of jeans, a grey tank top, and a denim jacket. She accessorized with a brown cowboy hat, giving her a stylish country look.
While Alves appeared to be reading something from her hand, Vida stared wide-eyed towards the camera with her tiny hand closed in a fist. Captioning the picture, the proud mom wrote:
"Little Vida! 11 already!!"
Alves and McConaughey welcomed Vida in January 2010, making them parents for the second time. The couple had welcomed their first child, son Levi, two years earlier in 2008.
Two years after the birth of their second child, Alves and McConaughey tied the knot in a private ceremony on June 9, 2012, with their kids serving as the ring bearer and flower girl.
McConaughey opened up about his role as a father, noting that he and Levi seem to have a lot of things in common.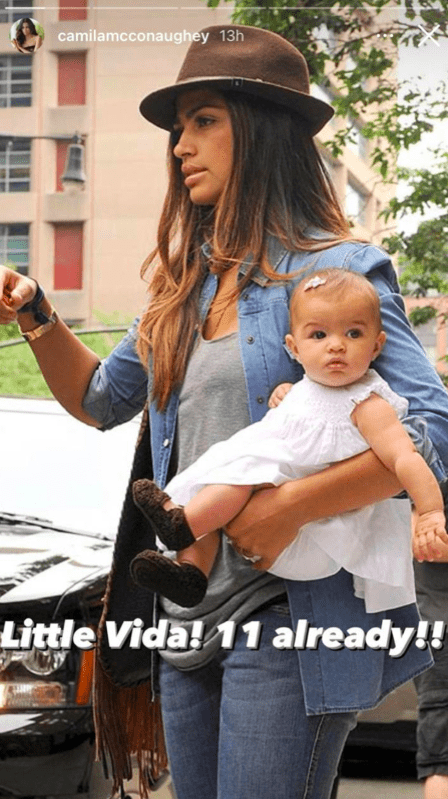 Few months after walking down the aisle, the couple welcomed their youngest child and second son, Livingstone, in December 2012.
Alves and McConaughey first met at a bar in Los Angeles, and even though it was not a case of love at first sight, the pair have built a beautiful love story over the years.
In November, McConaughey opened up about his role as a father, noting that he and Levi seem to have a lot of things in common, including their shared interest in perfectionism.
The actor also said that he has no issue with his kids following in his footsteps provided it is what they have an innate ability to do and are willing to put in the required efforts.
When McConaughey is not gushing or talking about Levi, Vida, and Livingstone, the actor sometimes allows his kids to give their honest opinion about him publicly. 
Last December, Vida offered constructive criticism to her dad after she was asked to mention one thing the actor has had to repeatedly learn over the years. 
In response, Vida noted that McConaughey has to learn how to trust her and her brothers to understand what he says, especially when correcting them.
Apart from having a great relationship with his wife, McConaughey has a great bond with his children, and there is no doubt that the actor is an amazing father. Levi, Vida, and Livingstone are indeed lucky!