Neil Patrick Harris Reveals the Latest Member of Their Family – See Their Adorable New Family Photo
Neil Patrick Harris and his husband, David Burtka added a new pet to their family this Christmas, a sweet Golden Retriever puppy named Ella.
Neil Patrick Harris and David Burtka's twins, Harper and Gideon, were delighted to find a very special addition to their family under their tree: a cute little puppy named Ella.
Ella joins the family's pets, Gidget and Spike, and the ten-year-olds are already head-over-heels in love with the adorable Golden Retriever. Harris announced the new arrival with a snap on Instagram.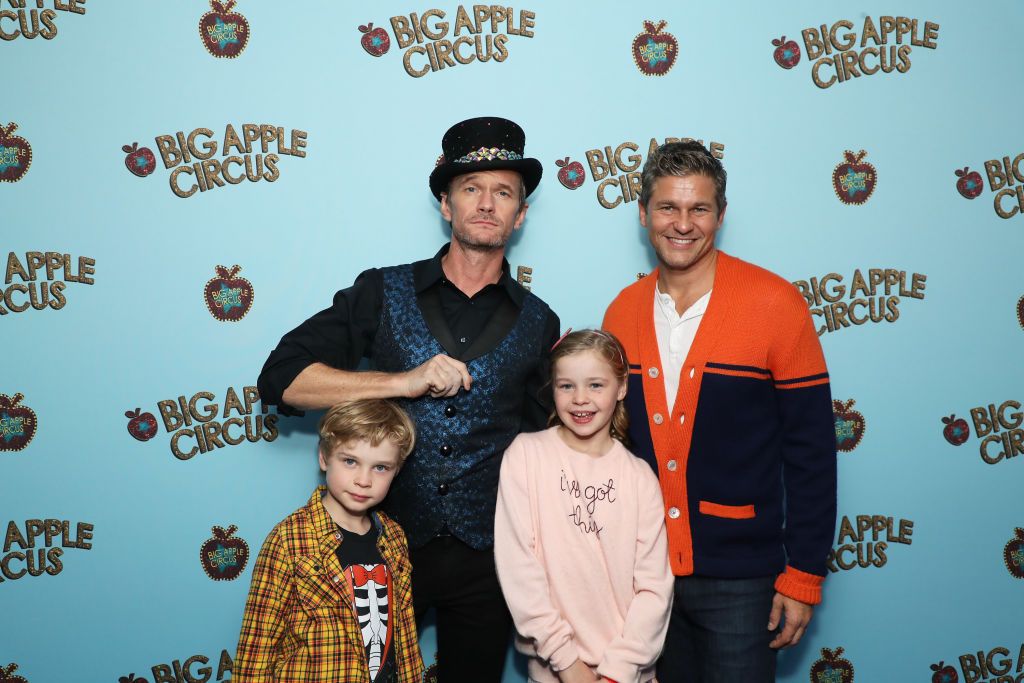 WELCOME TO ELLA
Harris shared a post on Instagram and revealed how Ella came into their lives. On Christmas morning, Harper and Gideon opened a gift-wrapped box under the tree and discovered that Santa had left them a puppy. Harris wrote:
"Her name is Ella, and she has pretty much taken over our lives. She's curious, clumsy, and sublime. Except for when she's peeing everywhere." 
It seems that the family has some challenging days ahead dedicated to potty training their puppy and teaching her not to gnaw on everything in sight, as well as lots of rewarding cuddles.
Harris and Burtka welcomed their children via surrogate in 2010 and married in 2011. Harris, best known for his role as Doogie Howser in the sitcom "Doogie Howser, M.D," had come out as gay in 2006.
Fans can look forward to seeing Harris again sometime in 2021 or 2022 in the new "The Matrix" movie
BEING A DAD
Harris has confessed that becoming a parent to twins was the biggest challenge of his life, but also the most rewarding achievement. Being a dad has led him to grow as a person, and as a husband.
Being a dad has also inspired Harris to become an author. The actor published the first book in the young adult series "The Magic Misfits" in 2017. The idea behind the fantasy adventure was to encourage children to read.
In September 2020, the final book in the series was published, and of course, their very first readers were Harper and Gideon who love their father's books as much as his TV series.
2020 was a difficult year for the family. Not only did they have to deal with the difficulties of homeschooling pre-teens during the COVOD-19 pandemic, but the whole family also caught the virus.
Fortunately, Harris, Burtka, and Harper, and Gideon came through their ordeal unscathed. They tested positive for the COVID-19 antibodies, but have had no further repercussions from the disease.
Fans can look forward to seeing Harris again sometime in 2021 or 2022 in the new "The Matrix" movie -- the 4th in the franchise -- opposite Keanu Reeves, Carrie-Anne Moss, and Jada Pinkett Smith.