Here's a Peek inside the Stunning Malibu Mansion Owned by Actress Jane Seymour
Jane Seymour's oceanside Malibu mansion is truly a sight to behold. Here's a glimpse inside the several living rooms, the splendid kitchen, the scenic backyard and Seymour's sanctuary, which is the master bedroom. 
One can often catch a peek of the inside of actress, Jane Seymour's exquisite Malibu ocean home, thanks to the many Instagram videos and photo's she often posts. 
The Tudor style mansion sits on over 6,300 square feet on top of a coastal hill which overlooks the ocean. It comes with several living rooms, bedrooms, bathrooms, a kitchen, and an impressive backyard complete with a patio and pool area.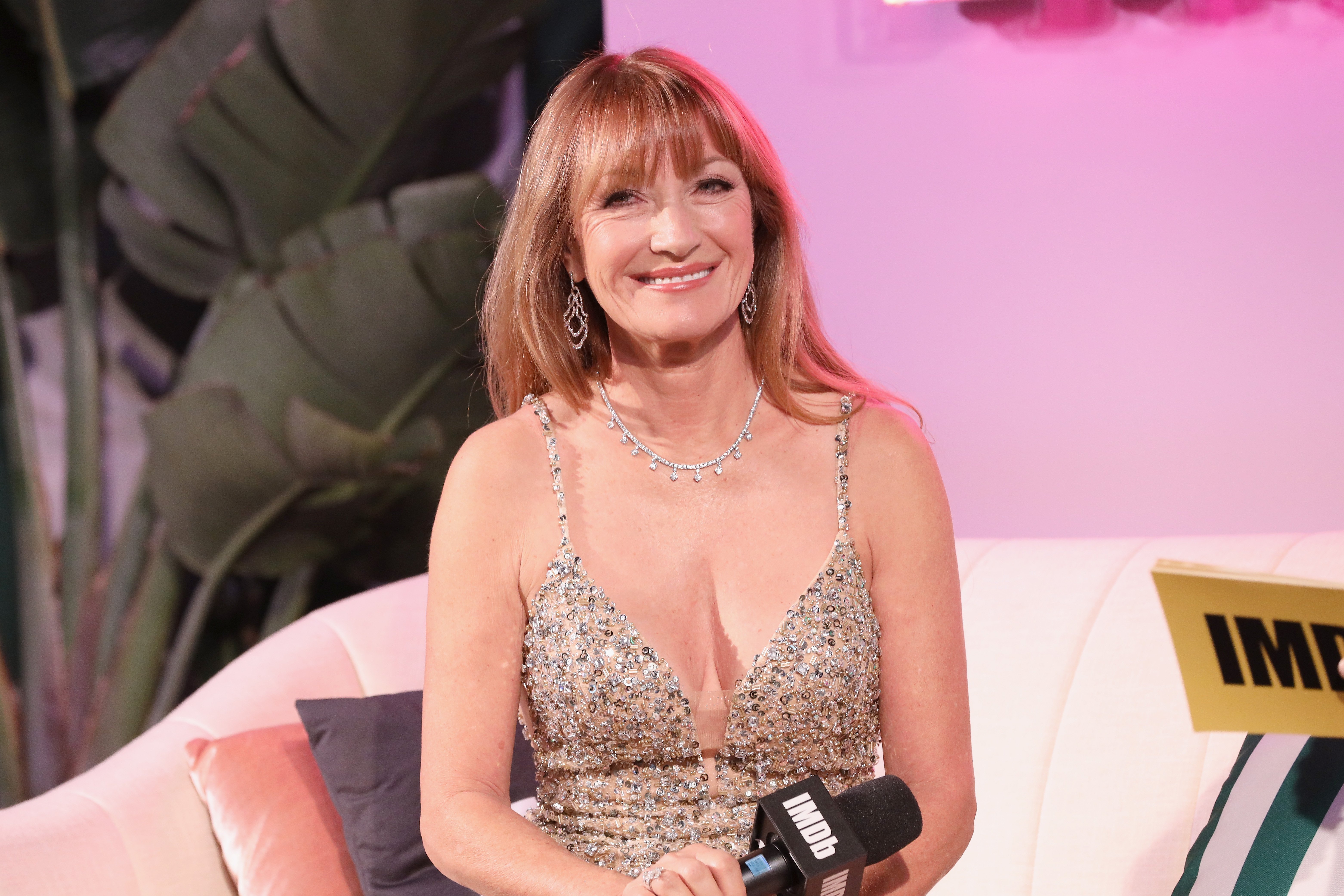 The star of "Wedding Crashers" recently shared a video from one of her living rooms furnished with white couches and paintings on the wall. She explains the significance behind the paintings - a portrait of her - which she captioned:
"Today I wanted to share with you the story behind 'The Artist in Her English Garden.'"
In a separate video where the former "Live And Let Die" star recounts meeting Johny Cash for the first time, you get a peek of Seymour's stunning grand piano which sits on the floor, connected by a white staircase with black brass railing.
On Thanksgiving, fans got a peek into Seymour's kitchen which has been fitted with a wooden island. It contains sufficient cabinet space and stainless steel appliances. 
Of her home style and aesthetic, Seymour admits to wanting to draw the outdoors inside her home. 
Seymour's backyard is just as, if not more breathtaking, than the interior. It contains lush, green lawns surrounding a beautiful pool, all of which can be viewed from the perfect patio which makes it ideal for nighttime dining.
When it comes to her safe haven, Seymour adores her master bedroom. She can get a good night's sleep in her king-size bed, or enjoy the ocean view from her private balcony. But it's how she feels when she's in there Seymour loves, as she revealed: 
It's my cocoon. It's where I wake up and see the magnificence of the world around me." 
With her appreciation for nature, preparing meals, and dining outdoors, it shouldn't come as a surprise that Seymour grows her own supply of fresh produce in the garden. 
It is thanks to her stellar career that the British born 69-year-old can live such a luxurious lifestyle. She earned two Emmy Award nominations for her role in "Dr Quin: Medicine Woman", which began in 1993, lasting 6 seasons. 
On the big screen, Seymour has secured several roles, including her portrayal of Maria Callas on ABC's "Onassis: The Richest Man In The World," as well as 1984's Ernest Hemingway adaption, "The Sun Rises."
Of her home style and aesthetic, Seymour admits to wanting to draw the outdoors inside her home, so as to avoid feeling like she is claustrophobic. 
As for her colour palette, Seymour prefers shades of off-white colors. She loves how it allows the bright colors from people's clothing, her artwork, and the flowers to stand out.