Check Out Hilary Duff, 32, Showcasing Her Growing Baby Bump 11 Weeks Ahead of Birth
Actress Hilary Duff is currently pregnant with her third child. She recently took to social media to share a photo of herself showing off her baby bump while asking her fans to guess the gender of her baby.
Hilary Duff, 32, announced the great news that she's expecting her second child late last year. Her child is expected sometime in March 2021 and so far the gender hasn't been revealed in public.
The child will be the star's second one with her husband Matthew Koma. Their first child together is their daughter Banks Violet, 2, and Duff also has a son, Luca Cruz, 8, whom she had with her ex-husband Mike Comrie.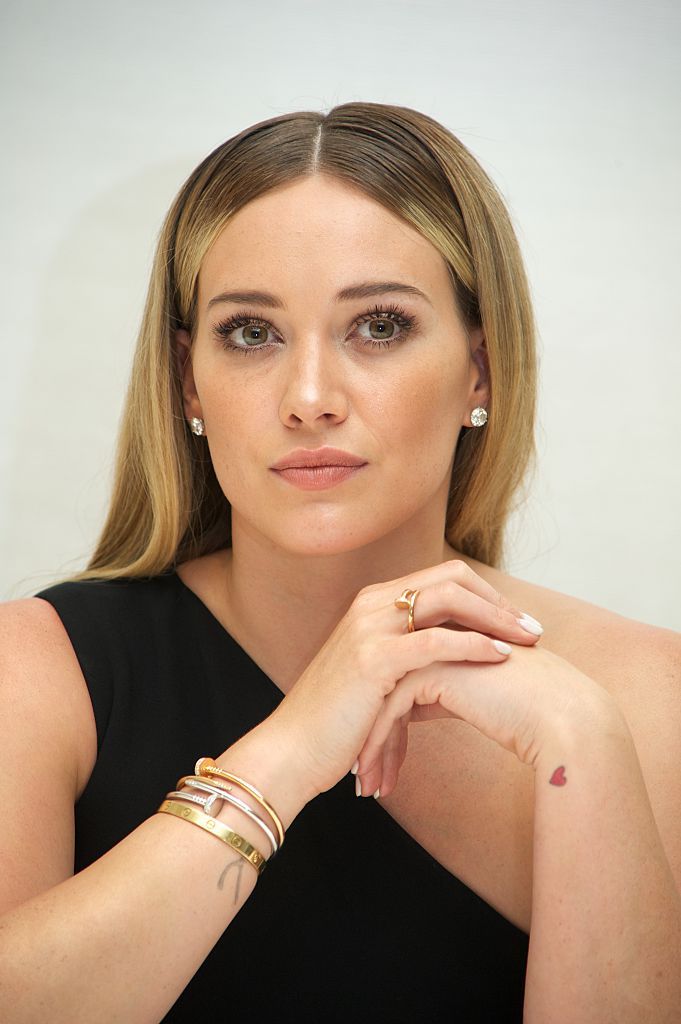 In a recent Instagram Story post, the "Lizzie McGuire" star gave her fans a look at how much her baby bump had grown. She uploaded a photo of herself on Wednesday morning where she was seen posing at her home.
In the image, she sat against a banister in her Beverly Hills home while taking a mirror selfie. Fans could see her growing bump as the star wore a pair of black leggings over it along with a nude sports bra.
The actress wrote over the image that she was left with eleven more weeks before her baby was born. She also encouraged her fans to guess her child's gender while revealing her own thoughts, writing:
"What am I having? I don't have a feeling about it."
For the past few months, the "Cheaper by the Dozen" star worked on filming her TVLand show, "Younger," in New York. In one of her holiday posts, she hilariously showed how her toddler reacted to Santa.
Duff, who has dabbled in music, posted images of little Banks crying on Christmas Day as Santa Claus tried to take some photos with her. In a video, the actress showed just how much the toddler wasn't feeling Santa.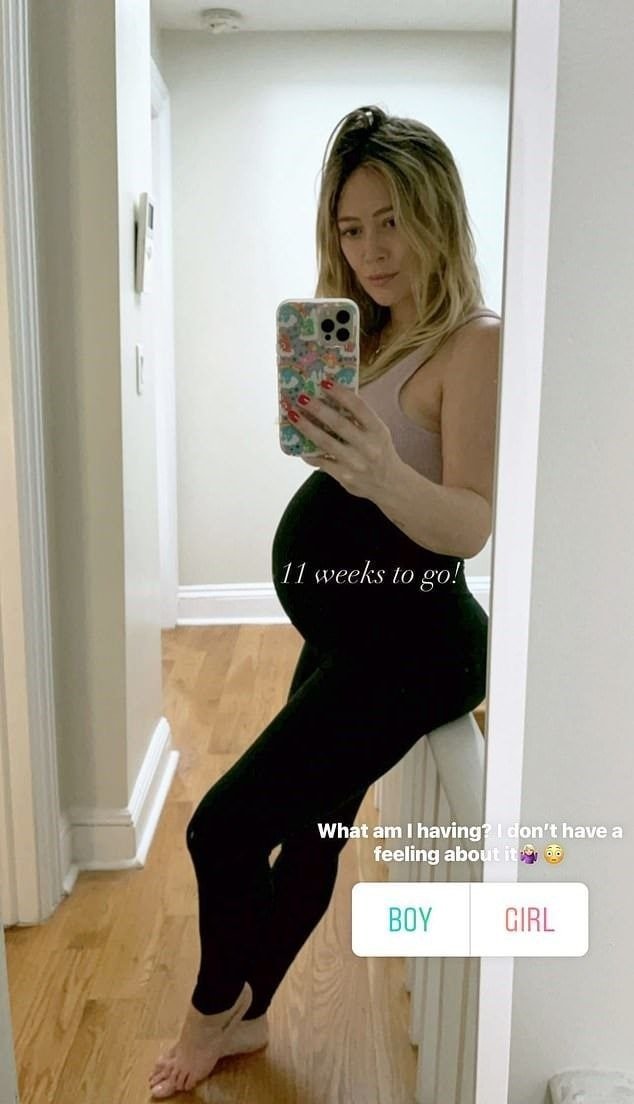 During a People magazine interview in December 2020, the star revealed that she and her husband also didn't know the unborn baby's sex. She shared that they had decided to wait and find out when the child is born.
According to the actress, her son falls under the category of people who are annoyed with Duff and Koma.
The "Gossip Girl" star confessed how they had a mixture of friends who were excited about finding out the child's gender at birth and some who were just annoyed with them. They had a gender reveal for Banks.
According to the actress, her son falls under the category of people who are annoyed with Duff and Koma. She explained that he hoped his sibling would be a boy so he could have Luca's old toys.
Since moving to her home eight years ago, Duff has remodeled the house twice since the initial remodel. She changed the look of the property when she got divorced and also when she welcomed her second child.