Us Weekly: Kim Kardashian & Kanye West Had a Huge Argument in December Amid Divorce Rumors
Kim Kardashian and Kanye West are reportedly heading for divorce court following months of problems and a fight in December that "really upset" the "Keeping Up With the Kardashians" star.
With Kim Kardashian and Kanye West on the brink of divorce, a source shared more on the events that led to the split that followed the last few months they spent living separate lives. 
The couple has been married for six years after they initially met back in 2002 and shares four children - one of whom became the topic of a fight that caused a deep wound in their relationship.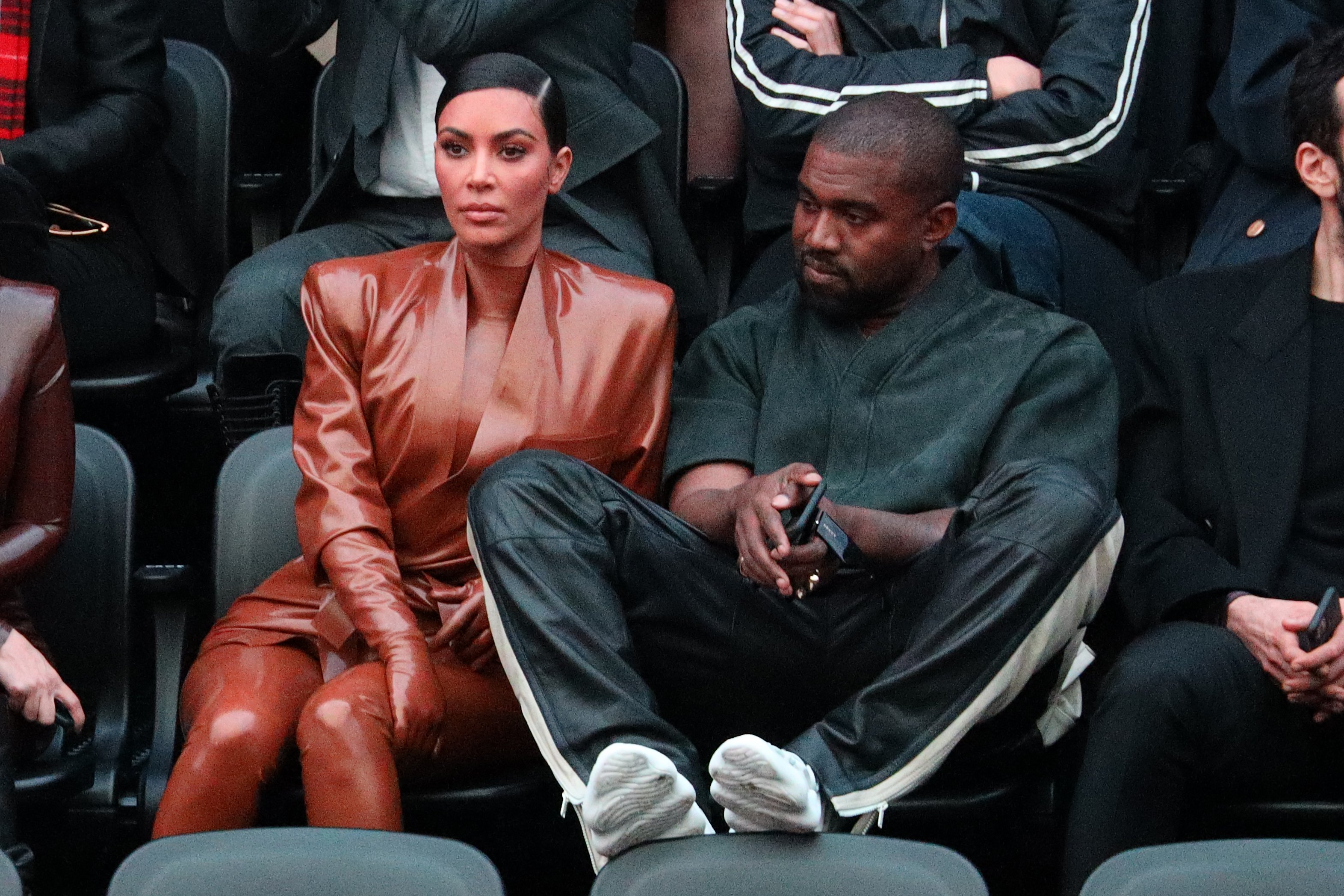 THE SPLIT
Divorce rumors go back to July 2020, when a source told Us Weekly that Kardashian met with a divorce lawyer after West publically announced that they considered aborting their eldest child, North.
North is now 7, followed by 5-year-old Saint, 2-year-old Chicago, and their youngest Psalm, who turns 2 in a few months, and Kardashian had been trying to get her marriage back on track for their sake.
HOW THEY GOT THERE
Kardashian has reportedly been trying to keep West and their family together for years, but she reached her breaking point late last year, as the source said:
"They had a big fight in early December. Kanye blew up at Kim and she was really upset. Things between them don't seem to have healed since."
The reality star prioritizes her children above all else. Therefore West's comments about North dealt their relationship a devastating blow, especially after her ongoing efforts to create a happy family.
"She didn't just walk away. The comments about North and the abortion were the final confirmation. She will protect the children first, always," the source added.
STEPS TAKEN
West and Kardashian reportedly spent the majority of 2020 living separate lives, with the singer living in Wyoming and Kardashian staying in Los Angeles, taking the first step towards an official split.
According to Us Weekly, Kardashian wants to finalize the settlement before officially filing for divorce and is already involved in ongoing talks to make that happen.
This is the end of Kardashian's third marriage as she firstly wed Damon Thomas, before tying the knot with the former NBA star, Kris Humphries, although their union was rather short-lived.
The pair tied the knot in style at a private estate on August 20, 2011, but 72 days later, Kardashian filed for divorce. Despite the brief union, the pair later dismissed rumors that they wed for publicity purposes.